The European creators of an Instagram project hoping to make the EU referendum less boring for young people say they are astonished Brits don't yet know how to vote.
Teresa Guggenberger, 24, and Alexandra Seidl, 23, both advertising students, created 'Brexit and Chill' as a means of making the referendum more accessible and interesting.
"We were astonished colleagues our age here [in the UK] don't yet know how they'll vote," Guggenberger told The Huffington Post UK.
Guggenberger explained: "Young people are vaguely European, they have grown up with a sense that Europe is acceptable and that they are European, yet on the topic of immigration they were on the verge of being convinced to leave the EU.
"People don't know what to believe, for example about the economy and the number of jobs."
The pair are working in advertising in the UK on a six-month work placement as part of their studies.
Commenting on the success of the project, Guggenberger said: "Daisy Lowe, the model, re-posted one of our memes and Lily Allen re-tweeted us."
And the whole idea is for the memes to be shared by people who might not otherwise have the confidence to air their political views.
"This whole idea is an easy way to make a point on Brexit without 'outing yourself'," she said.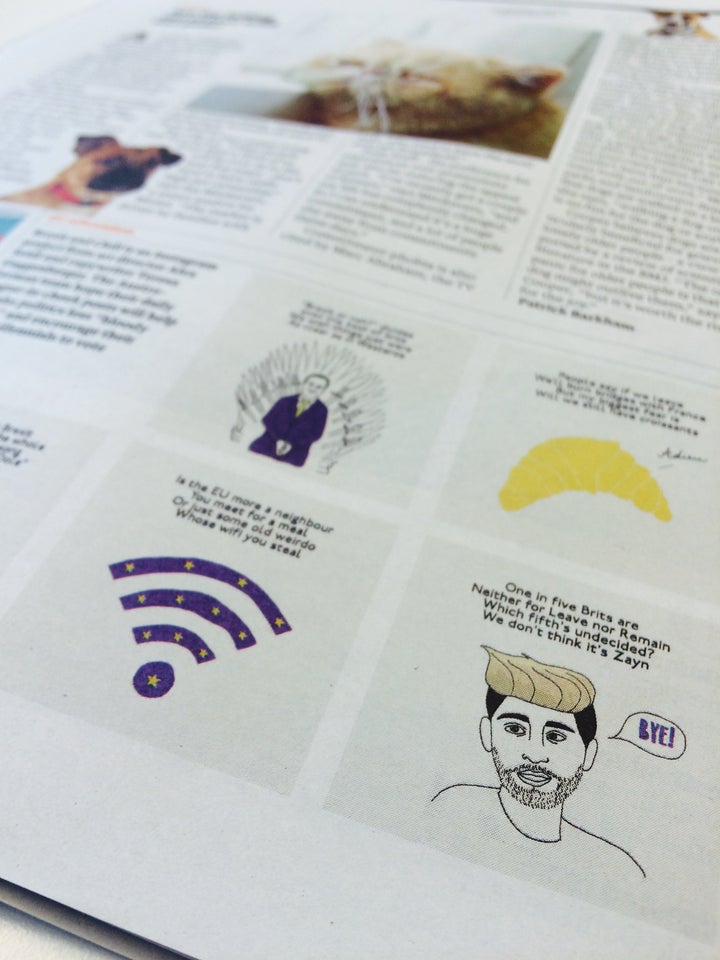 The best of Brexit and Chill