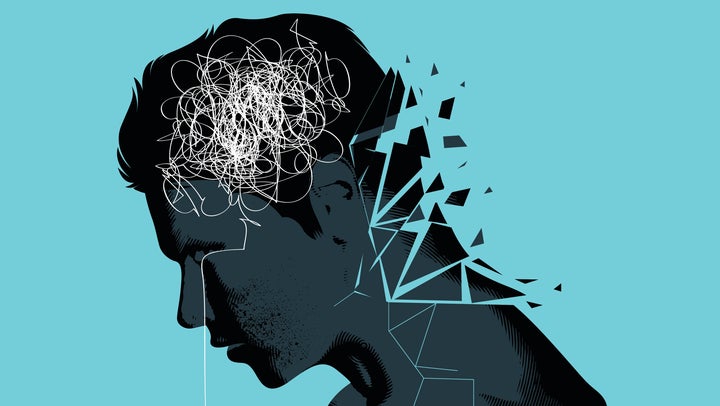 Think of Brexit as a divorce between your parents, says therapist Sally Brown. "On some level, the government plays a parental role that underpins our sense of safety and security. But right now, it's as if our 'parents' are embroiled in a particularly acrimonious divorce."
And in the same way that a messy divorce might trigger anxiety and uncertainty in children, those emotions are infiltrating people's everyday lives. Britain is mum, the EU is dad, and its citizens are the children caught between.
"Whether you are a Remainer or a Leaver, you're likely to have lost faith in the 'grown-ups' in government to look after our future," Brown tells HuffPost UK. "That creates uncertainty and people react to that in a number of ways."
Mike Ward runs two anxiety clinics in Hampshire and London. Of the clients he saw in the space of two weeks, around half mentioned Brexit worries. It's not a cause of their anxiety disorder exactly, he says, but it's certainly adding to that feeling of concern and hopelessness, that feeling of not being in control.
People are worried about job loss, the impact of Brexit on their family and travel, and, increasingly, how they will access food and medicine. "I really struggle when I feel I have no control," says Elizabeth Charlton, who lives with anxiety and feels buffeted by the constant news cycle surrounding Brexit.
"My brain can spin all sorts of worst-case scenarios," she says.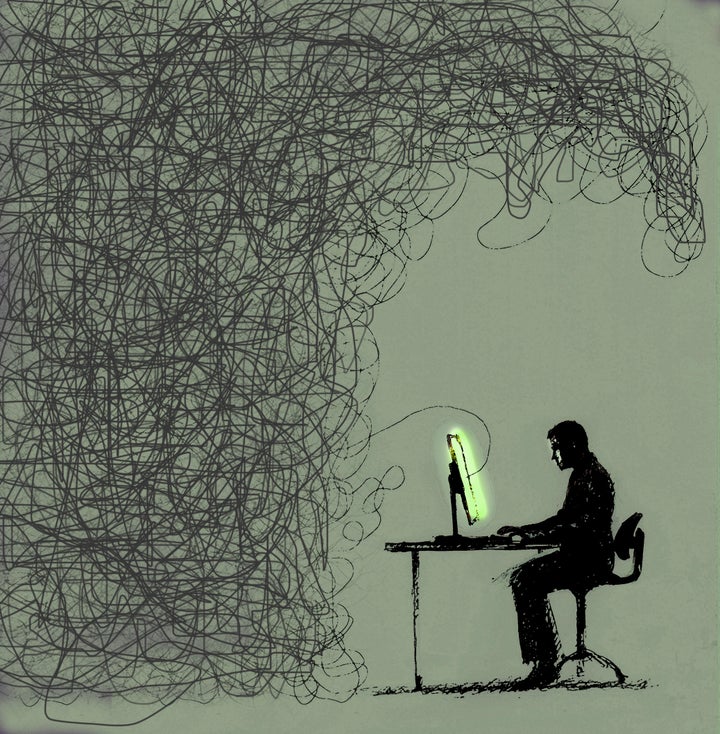 The 35-year-old says her anxiety has been worsening since the referendum vote in 2016. "Two years ago it was much more nebulous," she explains. "Two years seemed a long way away, there were other things that were more important, and to be frank, I didn't think it would be this much of a disaster."
Now, with so few answers being provided by politicians and the deadline being extended, worries are piling up and up. "I have European friends, I have friends with European spouses, I rely on medication, I have friends who rely on medication – and none of us know what will happen," says Charlton, who is currently not working due to her mental health.
Anxiety, as defined by the NHS, is a feeling of unease, such as worry or fear, that can be mild or severe. Some people can feel anxious to the point where they find it hard to control these worries and this impacts their day-to-day life.
Of 22 people HuffPost UK spoke to with existing anxiety conditions, nine said that Brexit was exacerbating their symptoms. "There are so many variables that can affect anxiety," says Ward. "Someone can be quite anxious anyway and then, naturally, hearing what's going on in the news, that just exaggerates their concern and worry. When you look at anxiety from a therapeutic part of view, uncertainty plays a big part."
Job security is a key concern among the people we spoke to. Those who are currently unemployed fear that Brexit will set them back even more. Chandos Green, 23, is one of them: "I've struggled to get a job since leaving university because of my physical and mental health disabilities, and my anxiety has become worse as a result.
"I think if we did leave [the EU] without a plan and it had a negative impact on job opportunities this would definitely make my anxiety significantly worse."
Small business owners are also facing the strain. Sara Tasker, 35, is a social media consultant, podcaster and author of 'Hashtag Authentic'. She fears the impact Brexit could have on her business and she's also the breadwinner in her household, so faces extra pressure financially. "The uncertainty and never-ending news cycle is exhausting," she says. "All last year I was following it super closely and trying to understand every possible eventuality. Around Christmas I realised how miserable it was making me so had to ban myself from reading it all. Basically now I just follow it based on Twitter headlines and nothing more, and it's a lot better."
Lucy Arnold, 28, also runs her own business and is struggling with anxiety at the moment. "I'm worried about manufacturing abroad mainly and how that affects me with incoming stock. My anxiety is bad at the moment and this is one thing that's adding to the mountain."
One counsellor, Louise Tyler, based in Cheshire, said she's seeing clients who are grappling with having to prepare for various Brexit scenarios in their jobs or across their business, "resulting in stress and anxiety because of increased workload and working hours".
In January this year, a report commissioned by the Mayor of London Sadiq Khan forecasted that a no-deal Brexit could cause the UK to lose half a million jobs and nearly £50 billion in investment by 2030. Sonya Barlow, co-founder of Like Minded Females, works in tech and is in the throes of starting her own business. She says Brexit impacts her anxiety as she worries about the future of tech, data and business, and therefore her job and freedom to collaborate with other businesses outside of the UK.
For others, Brexit worries are manifesting physically. PhD student and researcher Carolina Are, 26, experienced a panic attack which "was partly impacted by Brexit". She says: "I wouldn't say it's the main thing, but when you are already anxious and worried about life – then knowing that you need to apply for settled status, that you don't have an Android phone [required to scan identity documents], and that the government don't know what to do – it doesn't add a sense of security to your life."
For those who already suffer with anxiety, the uncertainty magnifies their symptoms, says Tyler. "They generally view uncertainty as dangerous in any case, so their fight or flight stress response tends to be in overdrive at present, with the attendant symptoms of panic, overwhelm, insomnia and irritability."
"The whole thing is causing massive anxiety.""
For a lot of European citizens living in the UK, anxiety levels are reaching tipping point. Elena Remigi, founder of the In Limbo Project and co-editor of two books on the subject, reveals she's had to refer some members of her Facebook group to the Samaritans because she was concerned for their wellbeing.
"Things have worsened, particularly in the run up to the Christmas holidays," she says. "The whole thing is causing massive anxiety, we've had people having panic attacks. Not being able to plan your future can't not have an impact."
Anxiety levels are heightening across the board but EU citizens are bearing an extra load, says Remigi. Fear of the unknown, not having the right documents, and having to deal with Brexit on top of cancer treatment, divorce or financial strain are all issues she sees people facing right now.
"Things are of course building up because it's this prolonged uncertainty," she says. "It's causing people to snap."
Plenty of people are able to deal with the strain, says Remigi – those with the mindset of "what will be, will be", who are resigned to the fact that Brexit will happen and they'll handle it when it comes. "I don't want to paint a picture of a whole group who need mental attention," she says. "But it's tough. Imagine you've made a financial commitment and now you're like: can I stay or not? It's shameful to think people have to apply to live in the place they've called home for so many years."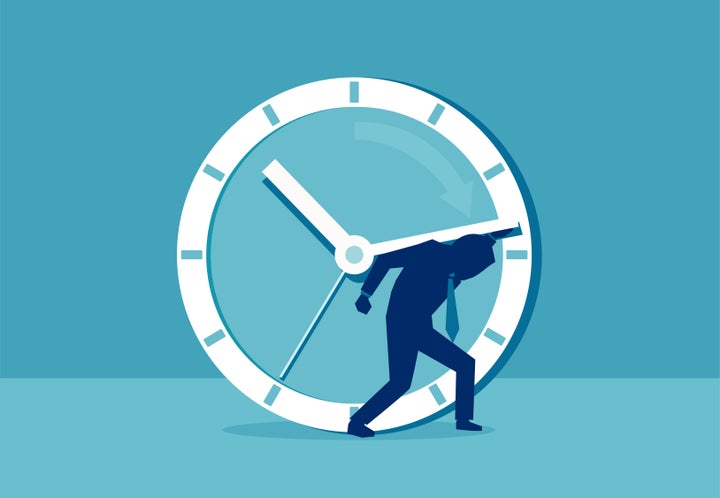 Brown, a BACP-registered counsellor, says every year she witnesses a peak in enquiries after Christmas but this year she has seen "a record number" – especially from people seeking help for anxiety.
"Even if it's not specifically brought into the room, I have no doubt that Brexit is impacting on the mental wellbeing of my clients," she explains, noting that millennials seem to be greatly impacted. "There is often a feeling of hopelessness. Now, with Brexit, it may feel even less possible to get a job that you want that reflects your skills and qualifications, or to buy your own home. So it can feel like there will never be an end to the kind of limbo where you're supposed to be an adult but the usual rites of passage are out of your reach."
Anxiety can have a 'drip by drip' effect, like water in a glass, according to Brown – if you don't empty the glass regularly, it will overflow into panic. It's estimated that 80% of people experiencing anxiety don't seek any help.
There is no one-stop solution. However at times like this, says Ward, a sense of community can be really important – he advises connecting with others, chatting with your neighbours and seeing your friends. He also says it's important to focus on the things you do have immediate control over.
Brown advises daily exercise, including walking outdoors, and doing regular breathing exercises like 7-11 breathing, where you breathe in for a count of seven and out to a count of 11 for a minute. Mindfulness and meditation can also be beneficial.
Some people are choosing to avoid the topic altogether – muting keywords on social media, avoiding politically-charged conversations and the news – all for the sake of their mental health. Brown advises against keeping on top of Brexit updates 24/7. "Limit your exposure to news sites if it is making you anxious," she says. "If you listen, watch or read the news first thing, think about how that sets the tone for your day. If you do some yoga, meditation or just eat breakfast listening to music instead, you might feel generally calmer and happier for the rest of the day."
If you feel completely overwhelmed, it's important to speak to your GP who might refer you for therapy, says Professor Sarah Niblock, chief executive of the UK Council for Psychotherapy (UKCP). You can also find trusted therapists on websites like the Counselling Directory. Pregnant women who are particularly stressed about what the future holds should speak to their midwife or GP. NCT groups might also help so you can talk to people in a similar position.
Whatever you do, don't bottle it up. Prof Niblock says: "Left unchecked, there is plenty of evidence that anxiety can damage our health, our relationships and even our careers."
Useful websites and helplines:
Mind, open Monday to Friday, 9am-6pm on 0300 123 3393
Samaritans offers a listening service which is open 24 hours a day, on 116 123 (UK and ROI - this number is FREE to call and will not appear on your phone bill.)
The Mix is a free support service for people under 25. Call 0808 808 4994 or email: help@themix.org.uk
Rethink Mental Illness offers practical help through its advice line which can be reached on 0300 5000 927 (open Monday to Friday 10am-4pm). More info can be found on www.rethink.org.