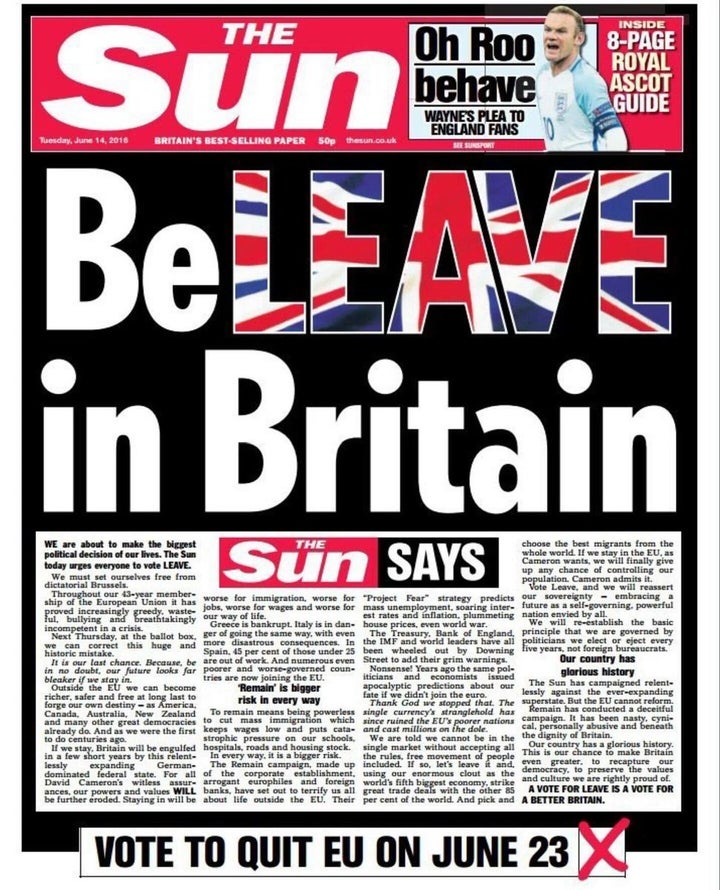 Newspapers that backed Brexit could soon regret it, as new forecasts show the media industry will be badly hit in the economic fallout of Britain leaving the EU.
Analysts have now painted a bleak picture of what the economic problems will mean for newspapers and the print advertising they have relied on for decades.
While the industry was already struggling, the consequences of the Brexit vote will mean print advertising profits fall even further, Enders warned, from 15% in the next two years to between 20% and 25%.
"Indeed, newspaper and magazines' ageing readers and shrinking sales mean it is likely to be considered the most expendable medium by advertisers looking to cut their budgets."
One Tweeter said the Pro-Leave press were "throwing a boomerang with Brexit".
Ominously, the analysts say Brexit "promises no benefits to the UK creative sector only offering the prospect of damage". "The question is how much," the report adds.
The Enders report also forecasts magazines' advertising revenue will be hit, falling by 20% in two years, rather than 10%, as an earlier forecast this year said.
Related