Boris Johnson is set to miss his self-imposed Thursday October 15 deadline to strike a Brexit trade deal with the EU.
It is understood that the prime minister will instead make a decision on whether to continue negotiations after a summit of EU leaders which ends on October 16.
Johnson had last month insisted that "there needs to be an agreement with our European friends by the time of the European Council on October 15".
He insisted: "If we can't agree by then, then I do not see that there will be a free trade agreement between us, and we should both accept that and move on."
But the PM will now hold off from making a decision until after the summit, where EU leaders are expected to discuss Brexit over dinner on October 15.
Johnson is also scheduled to speak via telephone to European Commission president Ursula von der Leyen and European Council president Charles Michel on Wednesday evening.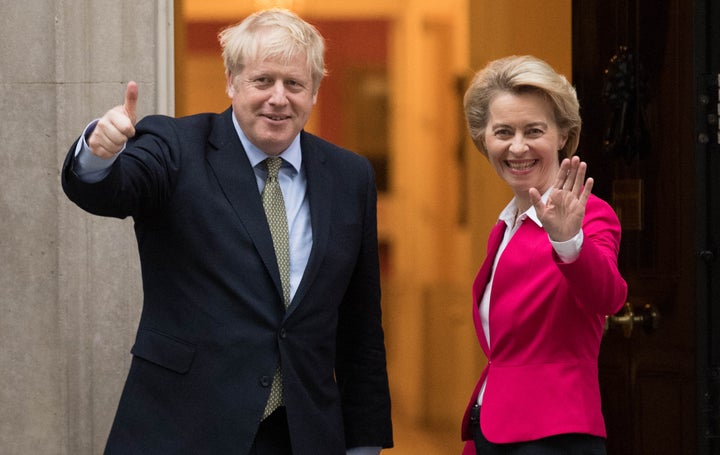 Following that, the PM and his negotiating team will make a judgment on whether Brussels has provided a credible signal that a deal can be done and decide whether to continue the talks.
Time is running out to strike a trade deal to ensure the UK does not default to so-called "no deal" World Trade Organisation (WTO) terms for dealing with the EU when the Brexit transition ends on January 1, in what is widely expected to be an economically damaging outcome.
UK negotiators are said to be frustrated at the EU's refusal to agree a joint draft trade deal text to work off.
Johnson's official spokesperson told reporters: "There are still differences, with fisheries being the starkest.
"We need to get substance settled and not having a common text to work from has made progress doubly difficult.
"The PM's 7 September statement was very clear about the significance of 15 October.
"He will need to take a decision on next steps following the European Council in the light of his conversation with President von der Leyen, and on advice from his negotiating team. We cannot prejudge that decision."