The company infamously contracted by Chris Grayling to run ferries in case of a no-deal Brexit – despite having no ships – has gone bust.
Seaborne Freight went into liquidation earlier this month, owing nearly £2m, mainly to creditors.
The firm was handed a £13.8m contract by Grayling to bring vital supplies like food and medicine across the Channel in case there was a no-deal Brexit.
But the then-transport secretary was forced to cancel the contract more than a month before the expected Brexit date of March 29 2019, amid fierce criticism. The Department for Transport said at the time no taxpayers' money was paid to Seaborne.
To relieve pressure on Dover, Seaborne aimed to operate freight ferries from Ramsgate in Kent to the Belgian port of Ostend.
But amid political chaos, Brexit was repeatedly delayed until January 31 this year, when the UK left with a withdrawal agreement and no requirement for special ferries.
The Seaborne fiasco led to huge criticism of Grayling, who was dubbed the "worst transport secretary of all time" by Labour and eventually sacked by Boris Johnson when he became prime minister in July 2019.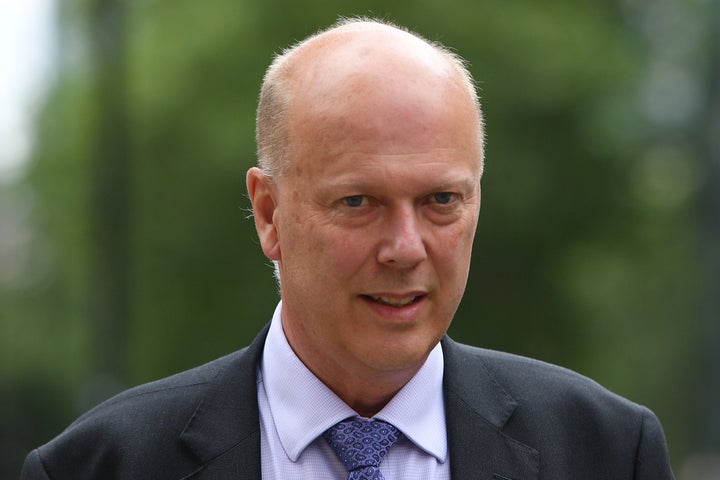 Grayling refused to apologise for the debacle, describing criticism of him as "baffling" and at one point telling the Commons "I did see ships", in a reversal of Horatio Nelson's famous quote.
Commenting on Seaborne Freight's liquidation, Labour's shadow transport secretary Jim McMahon said: "The disastrous legacy of Chris Grayling lives on.
"Giving out a ferries contract to a company that didn't actually have any ferries is the epitome of Tory incompetence and wasteful spending.
"Things don't look to have improved under his successor.
"The Seaborne ferries debacle highlighted how woefully underprepared the government is in planning for our future in a no deal scenario, so with just a few weeks left of current negotiations with the EU the government must double its efforts and deliver the deal it promised the British people."
Christine Jardine, Liberal Democrat Brexit spokesperson, said: "The demise of Seaborne Freight is a stark reminder of the challenges facing business right now, and haulage firms are no exception.
"With the economy falling off a cliff, we need the government to commit to securing a deal with Europe – this is essential to prevent further economic chaos."
Jardine also called for "greater transparency" in the awarding of contracts, with "clear accountability" should things go wrong.
Papers filed with Companies House show Seaborne decided to enter voluntary liquidation on September 8. Quantuma have been appointed joint liquidators.
The company's assets amount to nearly £32,000-worth of computer equipment, nearly £4,500-worth of furniture and equipment, and £2,620 cash in the bank.
The company will go bust owing nearly £2m – made up of £1.2m to trade and expense creditors, a £400,000 loan, £323,000 in directors loans and a £100 corporation tax bill to HMRC.