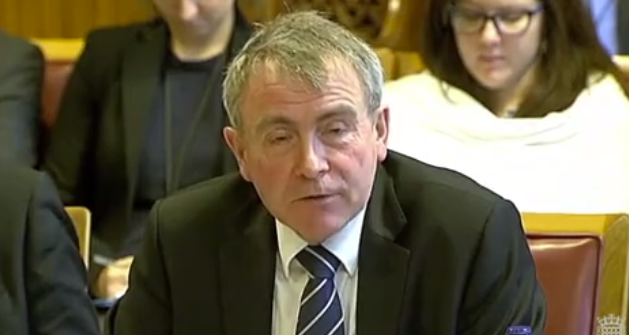 Companies could be forced to pay £1,000 a year for every skilled EU worker it employs after Brexit, the Immigration Minister revealed today.
Robert Goodwill said the "immigration skills charge", which will come into for non-EU workers in April, could be extended to cover those who come from the continent.
Addressing a Lords committee this morning, Goodwill claimed such a measure would "be helpful to British workers who feel they are overlooked", but Downing Street moved quickly to pour cold water on the suggestion.
The Scarborough and Whitby MP, who voted Remain in the referendum, also admitted that some concerns over immigration are actually based on "perception", not people's actual experiences.
But it was the immigration skills charge that provoked the greatest reaction, with Tory MP Anna Soubry branding it "a tax on successful businesses."
After telling peers not enough was being done to tackle the skills gap in the UK economy, Goodwill said: "In April this year we are also bringing in the immigration skills charge for non-EEA skilled workers.
"If you want to recruit an Indian computer programmer on a four-year contract on top of the existing visa charges and the resident labour market test there will be a fee of £1,000 per year.
"So for a four-year contract that employer will need to pay a £4,000 immigration skills charge.
"That is something that currently applies to non-EU and it has been suggested to us that could be applied to EU."
He added: "It would be helpful to the British economy and to British workers who feel they are overlooked because of other people coming into the country getting jobs they would themselves like to get."
Goodwill's comments were immediately seized upon by anti-Brexit campaigners, with the Liberal Democrat's Don Foster particularly damning.
"This is the most idiotic thing to come out of a Minister's mouth since 'red white and blue Brexit'," he said, before adding: "Be under no illusions, this plan would kill off British businesses.
"The Conservatives used to represent business interests, they have now sacrificed them on the altar of populism.
"I've yet to meet a single business who would hire from abroad if they could find the skills they need here. The choice they are making is because of their demand to grow, not to abandon British workers."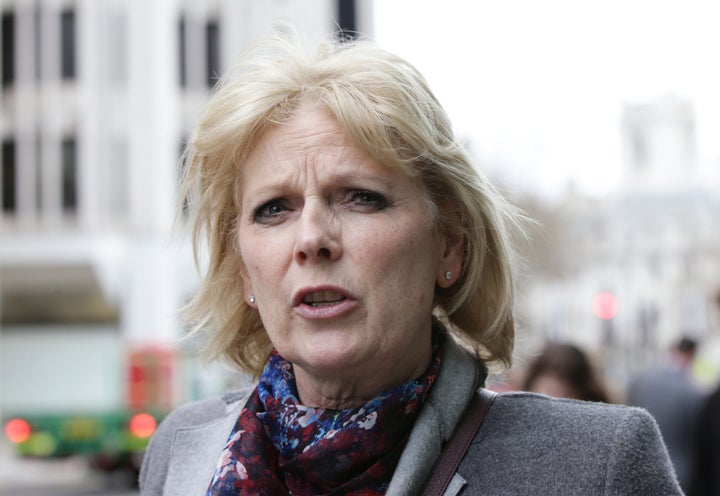 Anna Soubry, a supporter of the Open Britain campaign, said: "This would be a tax on successful businesses.
"It is totally wrong to imply that EU citizens are a burden to British business when they are in fact a huge positive for our economy.
"EU citizens in Britain work hard, pay their taxes and have made a net £20bn contribution to the public finances in recent years.
"Discouraging EU nationals from coming to Britain would harm our economy, deterring investment and hitting our public finances."
The Prime Minister's Official Spokeswoman distanced Downing Street from the remarks, saying the plan was "not on the agenda."
She said: "Those comments have been misinterpreted and taken out of context - he said there are a number of options that could be considered."
At the beginning of his evidence session, Goodwill warned peers he would not be able to provide great detail on the Government's immigration plans post-Brexit.
He said: "If this was a football match you wouldn't expect the commentary to start before the players were on the field. Currently we're in the locker room planning tactics and we don't want the opposition to know."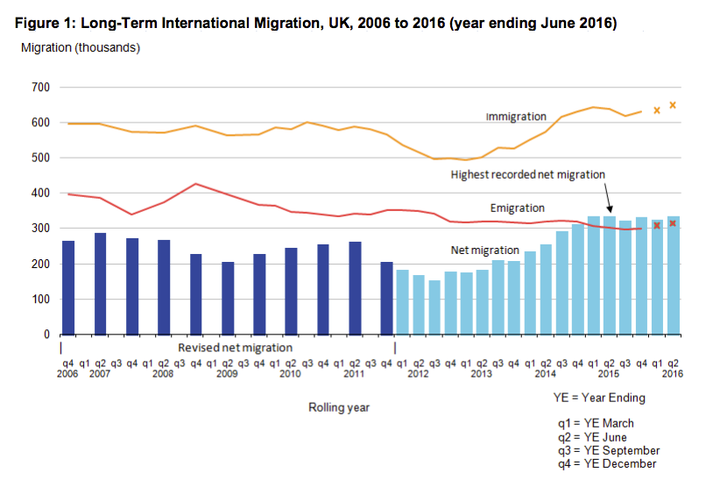 However, as well as talking up the possibility of the extension to immigration skills charge, he also revealed the Government had ruled out any kind of regional immigration system.
Responding to the idea today, Goodwill said: "In a country like this, as we saw in previous schemes in Scotland, there's a lot of leakage.
"People maybe went to Scotland to take a job under the scheme they had there but a proportion of those – a substantial proportion – came to work in London and the South East where the jobs were.
"I don't believe either regional devolution or indeed a centrally-managed immigration policy would work in the United Kingdom."
When asked if people's concerns around immigration were based more on perception than reality, Goodwill replied: "You're right to an extent.
"There are some areas, such as my constituency on the north-east coast of Yorkshire which as very low-levels of migration, and in those situations I get a lot of people complaining about immigration when actually it isn't having a particularly great impact on our public services.
"But there are other parts of the country, where particularly in the housing sector, it is having a great deal of pressure."