It's Monday morning, which means we are now just three days away from the UK's planned departure date from the EU.
October 31 was supposed to be the day we broke away from the European Union for good, but as the nation prepares itself for another working week there seem to be more questions than answers.
"Get Brexit done" has become a mantra for the UK's ruling party over the past few weeks, but how the government is going to do that exactly remains something of a mystery.
It's easy to get lost in the fog of political buzzwords and endless articles, so here's a brief guide to what the UK can actually expect to happen over the next few days.
Will Brexit actually happen this week?
Probably best to get the small matter of the UK's departure from the EU out of the way first. Could we still crash out without a deal?
In short, it's now very, very unlikely. The EU agreed shortly after 9am on Monday to offer the UK a Brexit extension until January 31, 2020 – giving government a third opportunity to get a Withdrawal Agreement through parliament and leave without no-deal.
The majority of MPs are desperate to avoid a no-deal Brexit, so if the extension offered by the EU ends up going to a vote it is expected to pass. It may be the case that there is no vote at all, which means the extension is automatically accepted.
The government have preemptively launched 'Operation Brock' as of 6am on Monday morning, which means lorries and motorists alike will face restrictions on the M20 motorway near Dover in Kent.
It's not the first time it's been launched – it came into effect ahead of the March date too, and was deactivated around three weeks after the planned departure date then.
In spite of these preparations, with just three days left on the clock its very unlikely the UK will be out of the EU by the time the next weekend rolls around.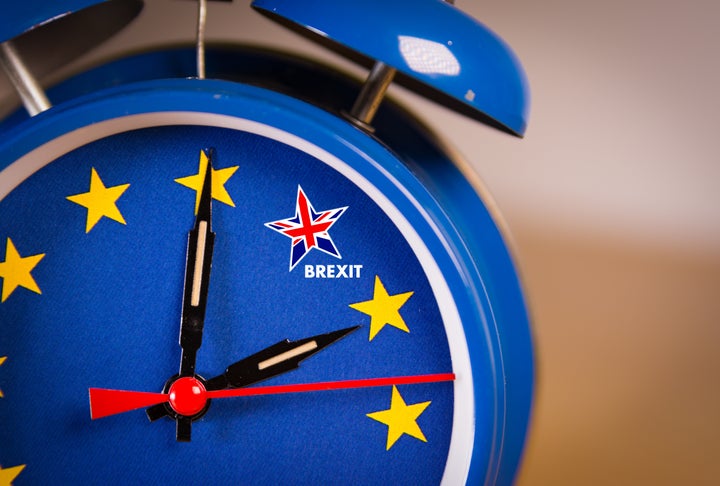 Is there going to be a general election?
MPs have been arguing over a general election for some time now, with tensions only increasing over the weekend as Conservatives asked for a vote on December 12, the Lib Dems and SNP paired up to propose a December 9 vote, and Labour said they wouldn't back any election until a no-deal Brexit was taken entirely off the cards.
Boris Johnson is likely to fail to secure the "super majority" he needs on Monday to get the Tories' preferred December election date.
The bid to head to a ballot is being made by the prime minister under the Fixed-Term Parliaments Act, and requires a two-thirds Commons majority – 434 MPs – to agree to an election.
Labour has already said its MPs won't support the proposal on Monday evening, so going into Tuesday there's a high chance we'll still be unsure about what to expect.
They have submitted a bill that would grant an election on December 9, three days earlier than the Tories want it, so long as the EU grant an extensions until January 31.
Their draft law is scheduled for Tuesday's sitting of parliament, and this time requires only a "simple majority". The proposal is not being made under the Fixed-Term Parliaments Ac, so it doesn't require approval from two-thirds of MPs – just at least half.
That means 114 fewer MPs have to approve it for it to go through, meaning it would be likely to pass even without Labour's backing.
Downing Street has indicated it could be willing to support the pro-Remain parties' proposals in a possible compromise offer.
A Number 10 source said if the government's request for an election was lost, "we will look at all options to get Brexit done including ideas similar to that proposed by other opposition parties".
If passed on Tuesday, the SNP-Lib Dem bill is likely to achieve Royal Assent by Thursday. Parliament would then be dissolved by Friday in anticipation of the first December poll in almost a century.
The speedy dissolution turnaround period would mean the Withdrawal Agreement Bill – the attempt to put Johnson's Brexit deal with the EU into law – would fail to pass before Halloween.
The PM said in the past he would prefer to be "dead in a ditch" than miss the October 31 deadline, but it looks as though government will be forced to miss it.
Nicola Sturgeon took to Twitter to explain why the SNP was backing a December 9 election, stating that there was "no evidence" a majority for a second referendum existed in parliament and that it would be more embarrassing for the Conservative Party leader to have to fight an election before having delivered Brexit as promised.
"An election now would instead force him to explain his failure to keep his 31 October 'do or die' promise and also defend his bad deal," said the SNP leader.
Jo Swinson told the BBC's Andrew Marr: "We think we need to resolve this impasse. We think the best way to resolve it would be a 'people's vote' but, in the absence of proper Labour numbers to do that, a general election would be the other way."