There's some exciting news for astronomy fans who haven't been able to get to the Canary Islands for Brian May and co's Starmus Festivals.
Brian and his fellow leading lights in the world of astronomy will be bringing the Festival to mainland Europe for 2017, with next year's event to take place in Norway's scientific capital of Trondheim.
Names already confirmed to be joining Brian in the Land of the Midnight Sun include Stephen Hawking and a host of Nobel Prize winners, scientists and musicians including Brian Eno.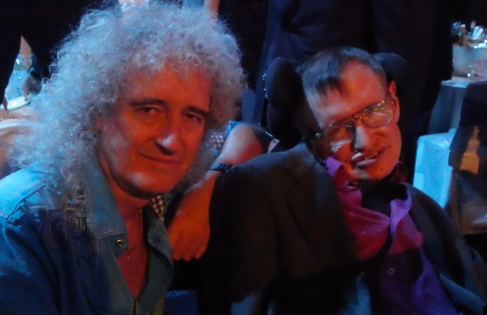 The new venue will see audiences expand from its customary 1,000 festival-goers to around 10,000, including a presentation by Stephen Hawking to his largest-ever audience.
This will be the fourth outing for Starmus, which brings together top brains and creative talents from the world of astronomy, science, academia and music. The Festival's board consists of Stephen Hawking, Brian May, Peter Gabriel, Richard Dawkins, Alexei Leonov, Robert Williams, David Eicher, Jack Szostak and the festival's founder Garik Israelian.
Related