Britain First is being accused of trying to "incite racial division" after falsely claiming animal abuse caught on slaughterhouse footage was recorded inside a halal abattoir.
The footage, which was recorded by Animal Aid investigators, doesn't feature any halal slaughter.
Ben Martin, campaigns manager at the animal rights organisation, said they "oppose bigotry and racism" and that they are "appalled" by the far-right group's misleading use of the video.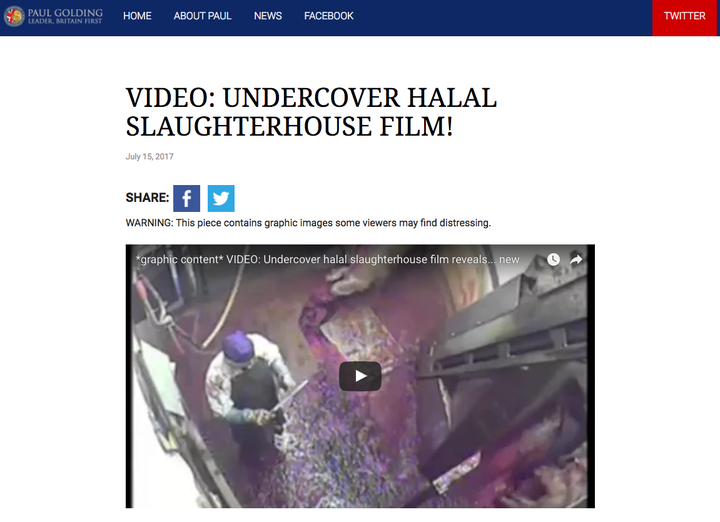 Martin told HuffPost UK: "None of the footage in the video is of halal slaughter, nor do we claim it be, and much of it covers the killing of pigs, who are obviously not eaten by Muslims."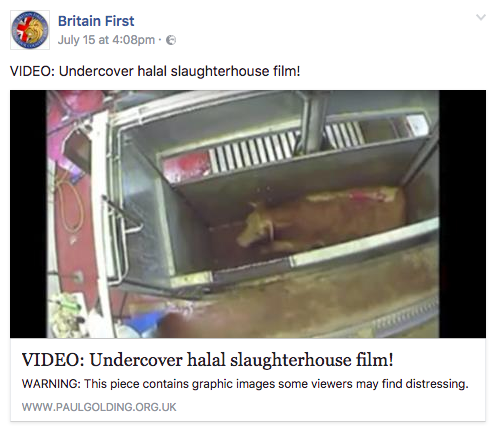 He added: "Animal Aid is appalled by Britain First's use of our undercover slaughterhouse footage in an attempt to incite racial division.
"We oppose bigotry and racism, and object in the strongest possible terms to our materials being used for this purpose, rather than exposing and combating animal cruelty.
"We are also opposed to all forms of slaughter, whether or not stunning equipment is used, as we consider it to be cruel and unnecessary.
"Our investigations have repeatedly shown that stunning equipment is often used incompetently in conventional slaughterhouses, and sometimes even sadistically, resulting in terrible suffering.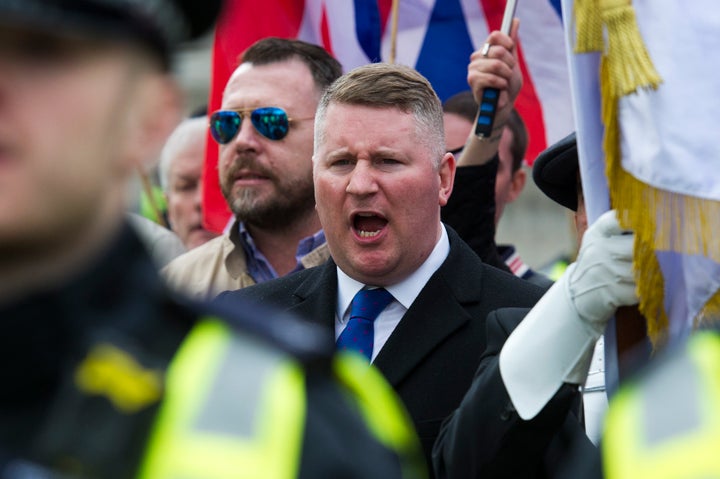 "Ironically, this is clearly shown in the footage shared by Britain First, making the case that conventional slaughter is no better or worse than non-stun religious slaughter.
"We would urge anyone who wants to end slaughterhouse suffering to go vegan and embrace cruelty-free living instead."
Many people commented on Britain First's post, with some slamming "this cruel disgusting third world practice" seemingly unaware that the shocking footage isn't inside actually inside a halal slaughterhouse.
It is not the first time Britain First has attempted to shame halal butchers.
The far-right group has been accused of hypocrisy in the past for "invading" halal butchers while staying silent on other forms of animal cruelty.
Britain First has been contacted for comment.