Britain First has claimed an unlikely victory over a pro-refugee march in London which showed just how unpopular their viewsreally are.
Writing to party supporters on Sunday, Britain First leader Paul Golding said, "despite overwhelming odds", thirty party activists had squared-off against a 10,000-strong crowd on Saturday at the 'Refugees Welcome march. George Galloway, Diana Abbott and Vanessa Redgrave addressed crowds at the event where demonstrators were said to have clashed with police.
The event was organised by Stand Up To Racism to mark the UN's Anti-Racism Day, which saw numerous pro-refugee demonstrations held in major cities across Europe, including Paris, Athens and Vienna.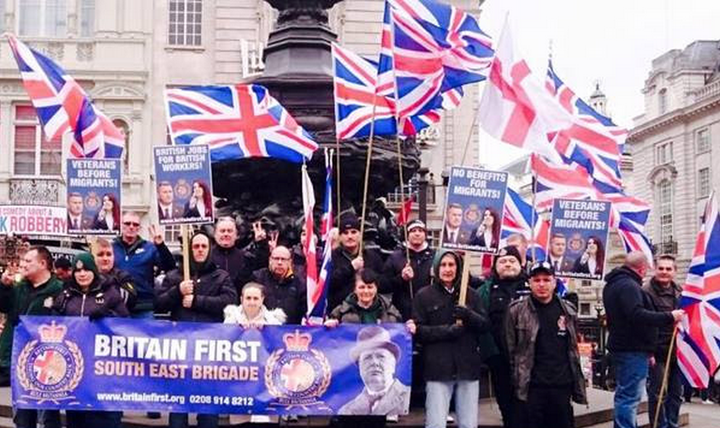 Golding said Britain First supporters had faced a "barrage of leftwing abuse and violence" at the event which he said was organised by "leftwing extremist group" Unite Against Fascism (UAF).
Golding said despite the group's name, UAF "regularly uses fascist bullying tactics to silence opponents of multiculturalism".
Britain First supports had, according to Golding, "infuriated the unwashed leftists of the UAF" by hoisting British flags and placards reading 'veterans before migrants' at the event.
Those supporting the march held banners with slogans such as 'Refugees Welcome: Open the borders, Fight racism and Islamophobia', and 'No to Islamophobia. No to war'.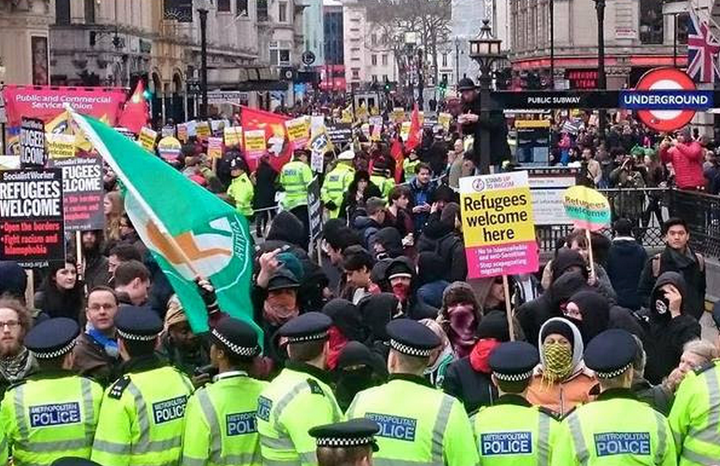 Golding and his deputy, Jayda Fransen, were unable to attend the march as every Saturday they have to sign in at a police station as a requirement of their bail conditions.
Golding and Fransen are currently facing a charge of wearing a 'political uniform' while hosting their 'Christian Patrol' in Luton in January.
The action allegedly breached an interim injunction Bedfordshire Police previously sought in an attempt to ban them from protesting in the town.
Related