While some witnesses said they didn't hear the alleged attacker, named as 52-year-old Thomas Mair, shout "Britain first", Channel 4 news spoke to an eyewitness who claimed the man shouted the words as he fired gun.
The BBC also spoke to an eyewitness who said the attacker shouted "put Britain first" at least twice.
Britain First, which has in spoken of a hatred of white left-wing politicians, were quick to distance themselves from the attack. A senior member said they "were as shocked as anyone" and the that suspect was "categorically not a member" of the group.
In a video posted on Facebook before the MP's death was announced, Britain First leader, Paul Golding, urged the media to "act responsibly" and strongly denied any connection.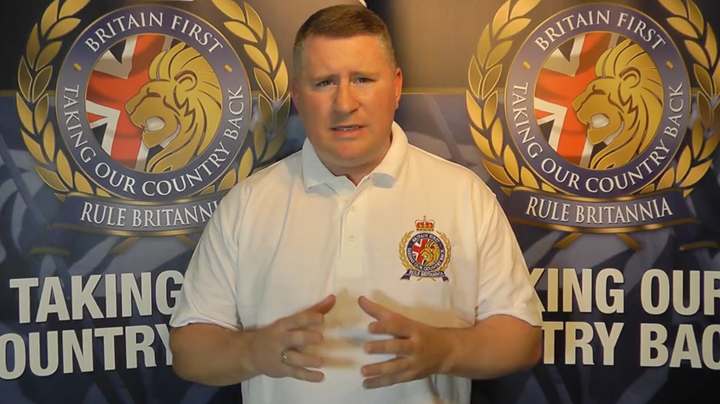 "We had nothing to do with it, we would not condone actions like that. We carry out protests and we stand in elections - I recently stood in a London election and received over 100,000 votes - so that's the kind of political activities that we carry out.
"Yes we do direct actions sometimes, we invaded a Halal slaughterhouse because we disagree with halal slaughter, but this kind of thing is disgusting. it's an outrage.
"I hope the person who carried out this heinous crime will get what he deserves."
On Friday, Britain First posted a series of articles that appeared to cast doubt over what was or wasn't said by the murder suspect:
The attack came on the steps of the town library just before 1pm, where the 41-year-old mother-of-two had been holding a surgery with her constituents.
Cox, who was elected to the Commons last year as MP for Batley and Spen, was rushed to Leeds Infirmary hospital by air ambulance but died from her wounds at around 1.50pm.