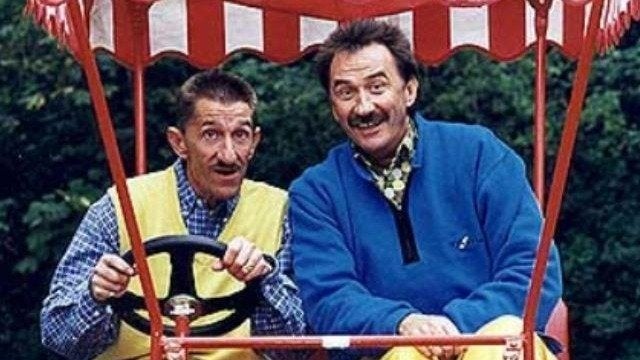 English Defence League (EDL) co-founder Tommy Robinson has defended one of TV's Chuckle Brothers for publishing a social media post from Britain First.
ChuckleVision star Barry Elliott, 71, sparked fury from fans for sharing a meme from the far-right group, which protests against the 'Islamification' of Britain and raid mosques to confront Muslims.
The picture called on politicians to strip migrants of their citizenship if they left the country to join a terror group.
"If someone leaves Britain to join a terrorist group then they should never be allowed back into the United Kingdom. Strip them of their citizenship and keep them out!"
User Jules Morewood wrote: "Oh seriously?! Barry Elliott you didnt [sic] just share a britain post did you? Have you seen their page? What they stand for?
"These people care nothing for our country and use things like this as clickbait. I'm seriously disappointed that my favourite entertainer as a child would share something from such people."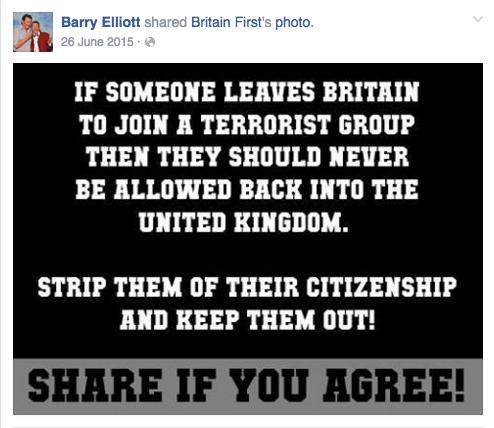 Alban Unsworth added: "Can't believe that people are so naive as to share postings from this racist hate group."
While Simons Coles wrote: "Britain first are a seriously racist hate-group."
But Robinson came to Elliott's support today.
He posted in a message on Twitter: "Leave the man alone."
The original message was deleted after news of its existence broke.
Elliott's brother Paul, who also played his brother 'Paul Chuckle' on the 90s show, waded into a political debate last year, after reports appeared that an ex-Labour party aide thought Ed Miliband was "like a Chuckle Brother".
In response, Chuckle responded plainly: "I'd hate to be called an 'Ed Miliband'."
The Huffington Post UK contacted Elliott's agent for comment but was told: "Oh - no, no, no, no, no, bye."
Popular in the Community