After a large crowd chanting "racists are not welcome here" gathered, the far-right group was escorted away by police.
Undeterred, Britain First set about spinning the humiliating incident into a victory with various posts on Facebook and its website.
It wrote: "Yesterday Britain First held a day of action in Leicester, drawing huge support from the patriotic residents of the city, as pictured below.
"Our activists distributed around 4,000 of our new EU referendum campaign leaflets in the city.
"Local residents from all backgrounds came to our stall and took away mountains of literature."
Despite the crowd opposing it numbering in the hundreds, the group insisted there were only around 20 "smelly left wing trash" present.
A more accurate picture can be gauged from this video.
The group added: "The day's only draw back was the appearance of a 20 strong group of unwashed, scruffy looking leftist bigots, fresh from a protest about badgers and also members of the anti-British Socialist Workers' Party.
"Big crowds of locals gathered to watch the unfortunate spectacle of these leftists (some with face masks on) jumping around and screaming abuse at our activists.
"The police then threatened to impose a Section 14 notice to force our activists to disperse.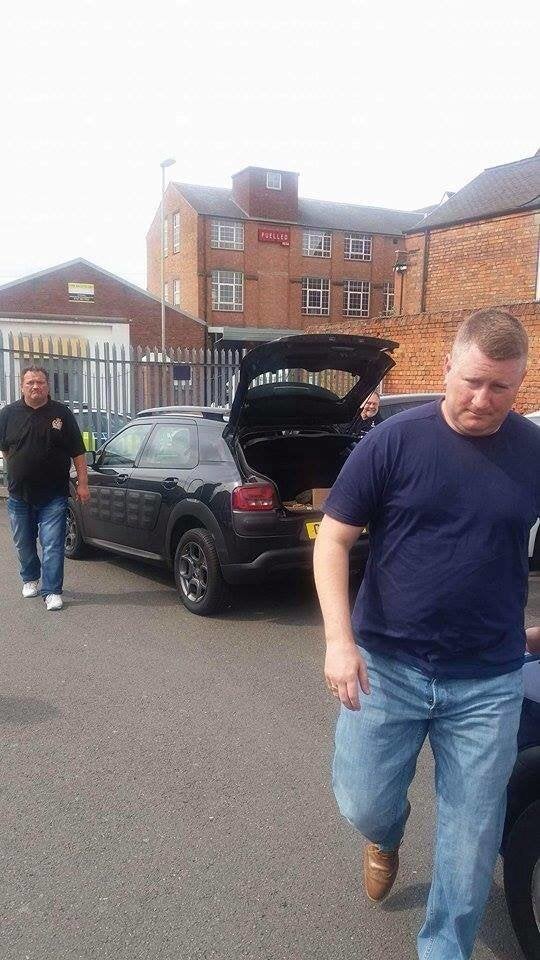 "We ignored their warnings for over an hour, until we departed town with big support from the British locals.
"The scruffy freaks of the Left then tried to follow our activists to their vehicles, upon which they took to Twitter to pretend they chased us out of town!
"You couldn't make it up."
Leader, Paul Golding, can be seen in one video arguing with a lady who tells him multiculturalism in Leicester "is a great example of what England can be".
He replies: "Oh really, most of these people don't agree with you."
Golding then points to the crowd of people telling him to get out of the city.
The woman says: "Yes they bloody well do."
The group posted photos on its Facebook page before things heated up, showing 'activists' handing out one or two leaflets.
The group has promised to release a heavily edited video of the day.
"We will shortly publish a full and shocking video report which exposes these unwashed cretins," the post reads.