The husband of a jailed British-Iranian woman has claimed she is being held because of an outstanding arms debt between the UK and Iran.
The Foreign Office has rejected the claim, saying it is doing all it can to help the charity worker and her family.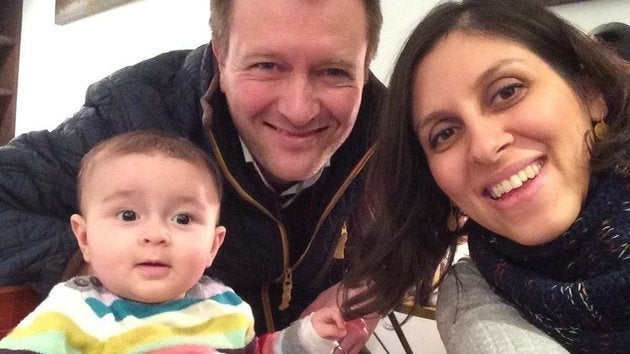 The mother from Hampstead, north-west London, was originally arrested at Tehran Airport on April 3 along with her then 22-month-old daughter Gabriella.
She was sentenced to five years in prison in September following a conviction on unspecified "national security-related" offences following a trial before a revolutionary court in the capital Tehran.
Mr Ratcliffe said claims by Iran that his wife is a spy "are political code for a 'bargaining chip with Britain' - a signal that the British government should understand".
He said his family has been "caught up" in a disagreement between the two countries, claiming the UK owes about £500 million for a tank deal 40 years ago.
He told the Press Association: "There is a link as to why Nazanin is still being held and the UK government's reluctance to pay its debts. My family are caught as collateral."
On Friday, Mrs Zaghari-Ratcliffe's family announced she had ended a five-day hunger strike amid fears they had for her health.
The family of UK-Iranian dual national Kamal Foroughi, a 77-year-old oil and gas company consultant who is serving his sixth year of an eight-year jail sentence after being convicted of espionage and possessing alcohol, have also long campaigned for his release.
A Foreign Office spokesman said: "We understand what a difficult time this is for Mr Foroughi, Mrs Zaghari-Ratcliffe and their families.
"Minister for the Middle East Tobias Ellwood has met with the families personally to reassure them that we are doing all we can to help them.
"We have raised their cases with the Iranian government at the highest levels and will continue to do so at every opportunity.
"Iran does not recognise dual nationality and therefore does not grant access to dual nationals."