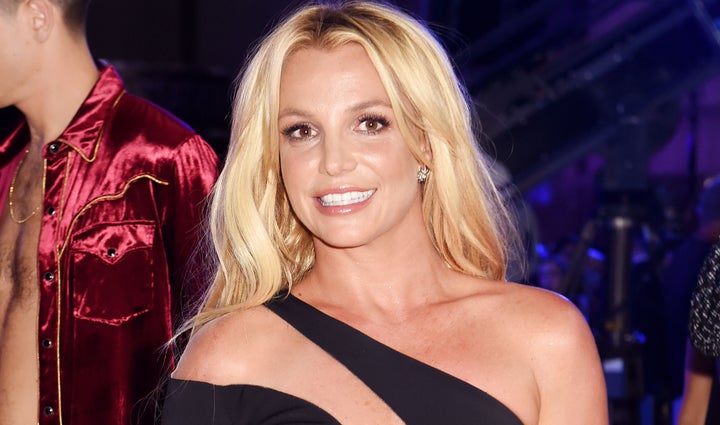 Britney Spears is set to tell "her own story, on her own terms" in her first ever memoir.
While the chart-topping star has been teasing plans to tell her life story in social media posts since shortly after the conservatorship she was under for over a decade was lifted in 2021, she confirmed a release date for the project on Tuesday evening.
In a teaser video posted on social media, Britney told fans: "It's coming. My story. On my terms. At last. Are you ready?"
She also shared a photo of the book's cover – which shows a photo of the singer posing topless earlier in her career – as well as its title, The Woman In Me.
A press release elaborated further, describing The Woman In Me as "a brave and astonishingly moving story about freedom, fame, motherhood, survival, faith and hope".
"In June 2021, the whole world was listening as Britney Spears spoke in open court," it continued.
"The impact of sharing her voice – her truth – was undeniable and changed the course of her life and the lives of countless others.
"The Woman In Me reveals for the first time her incredible journey – and the strength at the core of one of the greatest performers in pop music history.
"With remarkable candour and humour, Spears' groundbreaking memoir illuminates the enduring power of music and love—and the importance of a woman telling her own story, on her own terms."
Britney also posted two similar videos on social media, in which she told fans: "OK guys, so my book is coming out very, very soon.
"I worked my ass off for this book, I had a lot of therapy to get this book done, so you guys better had like it. And if you don't like it, that's fine too."
Britney also married her husband Sam Asghari in June 2022, after around six years of dating.
The Woman In Me will be released on Tuesday 24 October.