More than three-quarters of Brits don't think of foreign students as immigrants, a new study has found.
The survey, conducted for Universities UK, also found that 47% of respondents believe there should be no limit on how long international students are allowed to stay in the UK after they graduate, as long as they have a job and contribute to the economy.
International students are currently only allowed to remain in the country on their student visa for four months after their course finishes.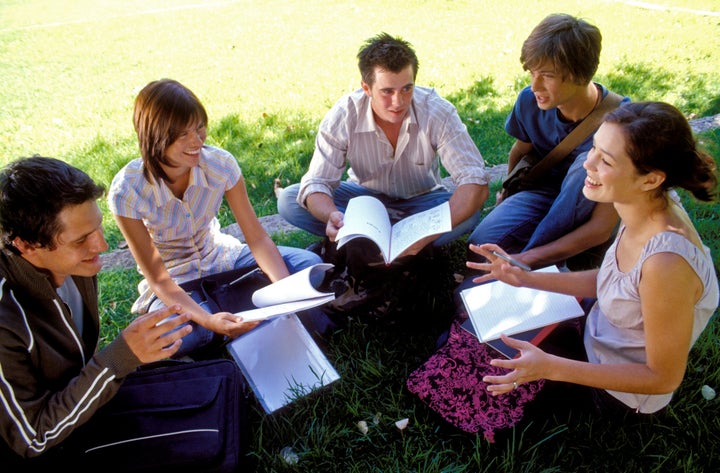 Under this scheme, an overseas student's success in applying to a university in the UK will depend on the quality of the institution and course.
But some have said foreign students should not be included in immigration figures.
The survey of 2,018 British adults found that only 24% see international students as immigrants and 18% said they would like to see more young people from abroad study in the UK.
Around two-fifths (44%) said the number of overseas students should stay the same, while only 21% supported a reduction.
This could be linked to the fact that the survey found two-thirds of Brits think international students have a positive impact on local economies and 59% agreed that this helps to create jobs.
Nicola Dandridge, Chief Executive of Universities UK, said: "These findings are a clear indication that any new policies aimed at lowering net migration figures by reducing the number of overseas students will not address public concerns over immigration.
"International students come to the UK, are welcomed by British people, study for a period, and then the overwhelming majority go home after their studies," she added.
Long-term immigration to the UK for study is at its lowest level since 2007 at 164,000 in the year to the end of March.