Five years after Mark Duggan was shot dead by police in Tottenham, young people on his home estate live under a shadow.
Duggan lived on Broadwater Farm, dubbed the 'worst estate in Britain' for being the site of the notorious riots of 1985 that resulted in the brutal murder of PC Keith Blakelock.
A failed experiment in 1960s high-density housing, its reputation was already synonymous with deprivation, poor architecture and serious tensions with the police, and after the killing of Duggan - a black man suspected of planning an attack - the 4,000 residents were back on trial again. Broadwater residents marched to the local police station in August 2011 to protest Duggan's death, an event that led to the riots that spread around England that summer.
"There is the stereotypical view of what a Broadwater person is," says Clasford Stirling MBE, who has been a youth worker on the estate for 38 years. "It's because of the way it's been portrayed in the media for so many years. Most of the residents here weren't even around in those days [of the 1985 riot]. Do they understand it? No. They feel it. They soldier through it as much as they can."
Stirling remembers a time when postmen and milkmen wouldn't come to Broadwater. He grew up on the estate and now spends 16 hours a day running its community centre. "What people used to see as a bad estate, to us as young people, it wasn't a bad estate, it was just an estate where we lived. Yes, it was a very poor estate."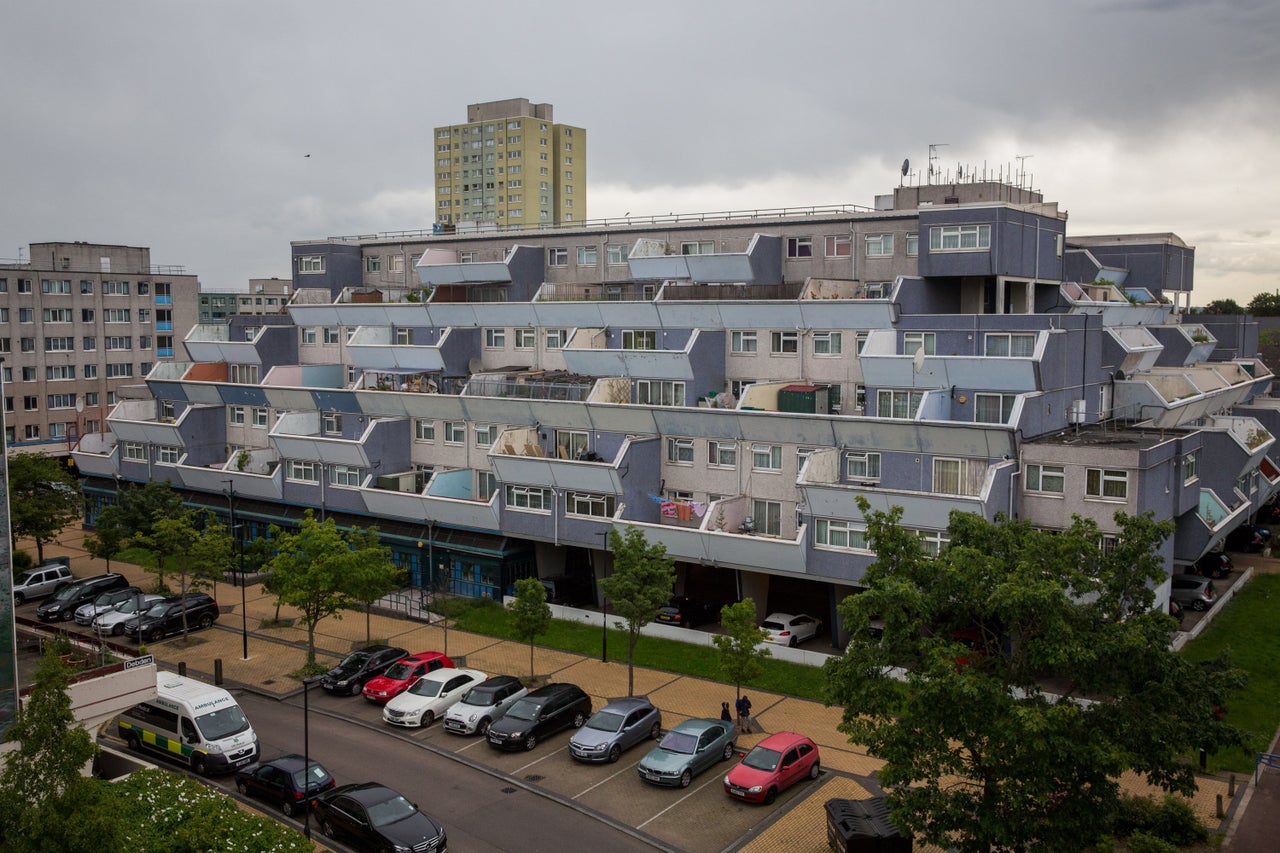 The original walkways between blocks of flats - removed in a £33 million redesign from 1993 - became easy access routes for criminals, and were used as platforms to throw missiles at police. Walking around today, its concrete structures, playground and ground level-car parks seem tired, but calm.
A peeling plaque in the estate's memorial garden pays tribute to "those who died and suffered" in the 1985 riots. Along with Blakelock, those dark days saw the death of Cynthia Jarrett, a black woman from Broadwater who collapsed from a heart attack as police searched her home. Stirling scoffs when I tell him I've heard some young people wanted to put up a plaque for Duggan: "What was his contribution to the estate?" he asks.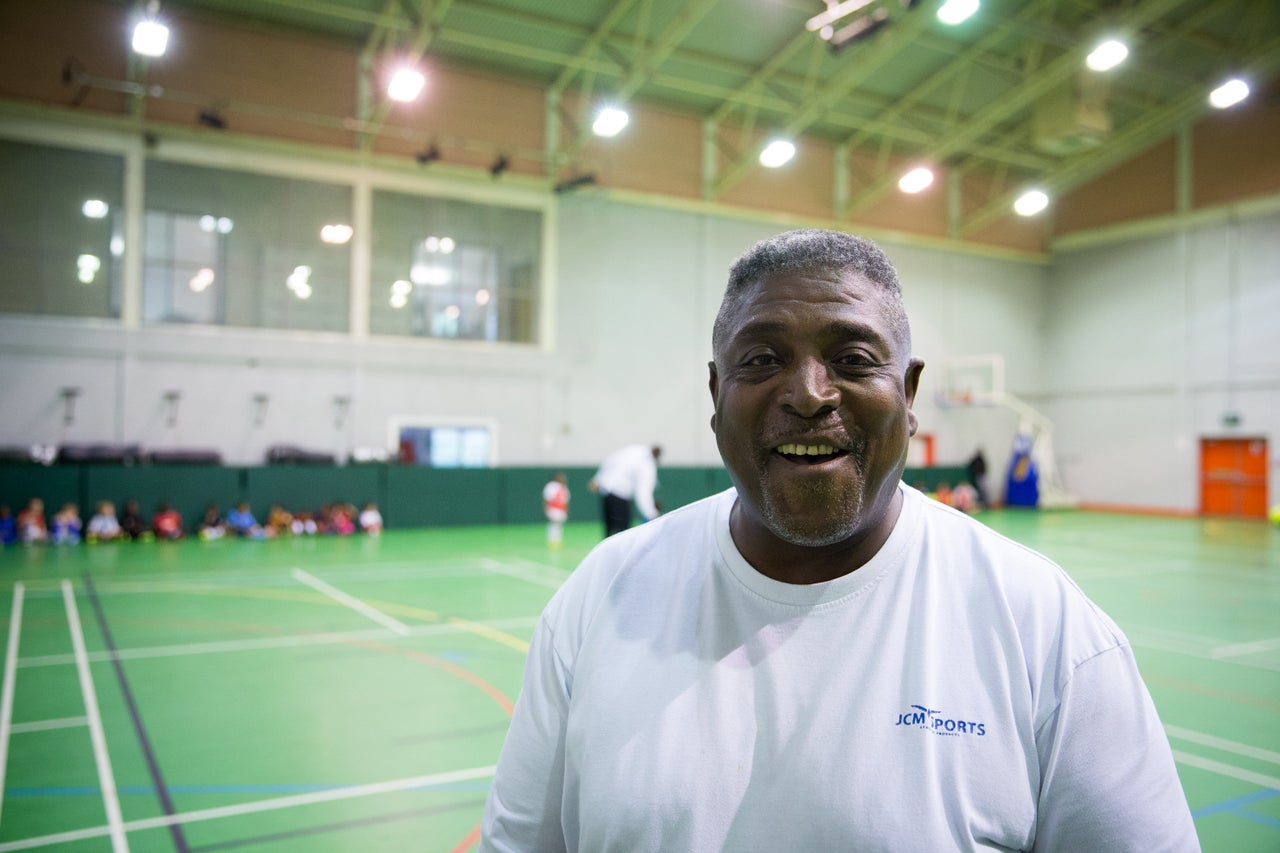 Broadwater now has one of the lowest crime rates in the borough of Haringey, where overall rates have fallen 20% in three years. The area is one of the most ethnically diverse in the UK, but with some of the country's highest unemployment, inequality and poverty rates, which underpinned the riots in both 2011 and 1985.
Its makeup has changed as the earlier Caribbean, white British and white Irish residents have been joined by Turkish, Polish and other groups. "It's very, very peaceful," says 27-year-old Isaac Edeh, who has lived on the estate his whole life. "It's allowed anyone to feel safe when they come here. There's lots of new faces now, but back in the day I knew everyone."
Nine flagpoles symbolize the number of different nationalities living on the estate when they were erected decades ago - it's more than 20 now.
The estate was a bold experiment in mass housing in 1967, but it soon became clear that its design encouraged anti-social behavior. By 1987, Broadwater's name was so synonymous with dysfunction that a London exhibition by Le Corbusier, the French-Swiss architect who inspired its design, failed to attract sponsorship due to what was called the 'Broadwater Farm factor.' Today it seems poorly-maintained, though Stirling calls it "picturesque" compared to the past.
His Broadwater United football coaching academy, set up in the wake of the 1985 riots, has become the heart of the estate for many families. Kids as young as three flock to trainings throughout the week at the estate's community centre which has produced several professional footballers - Stirling's own son Jude is a former Notts County player. Today the kids queue up in orderly lines to take their turn in goal, or jog military-style around the community centre's gym hall, with an air of quiet concentration.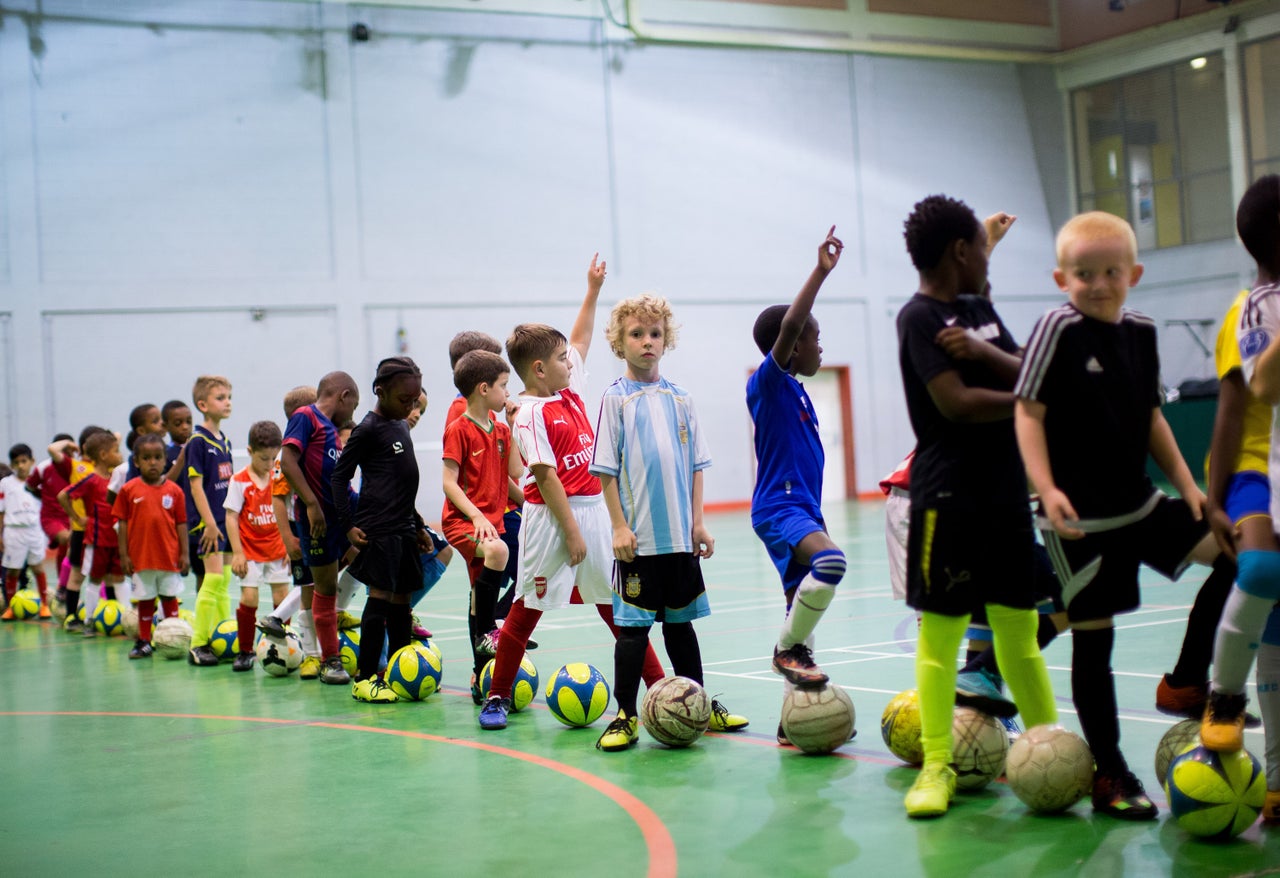 "We maximize football as a vehicle to youth develop, mentor and all kinds of different things," says Stirling. "Obviously, if they are good enough, I have a very good network with the professional clubs. The ones who aren't, they are in a safe environment where they can learn."
After growing up on the estate himself, Stirling enforces strict discipline. "Some people come here and think I'm a bit hard, but I'm very strict because of past experience."
Our conversation in his office is interrupted for him to impose a stern mediation on two boys who have fought, and kids are constantly popping in to hand him cash - he accepts payment for training only from them rather than the parents, to encourage responsibility.
Even his youngest players can face stigma. "They weren't even born when the riots happened," he says, but when they play as Broadwater United they sometimes draw gasps from opposing players who know the stories.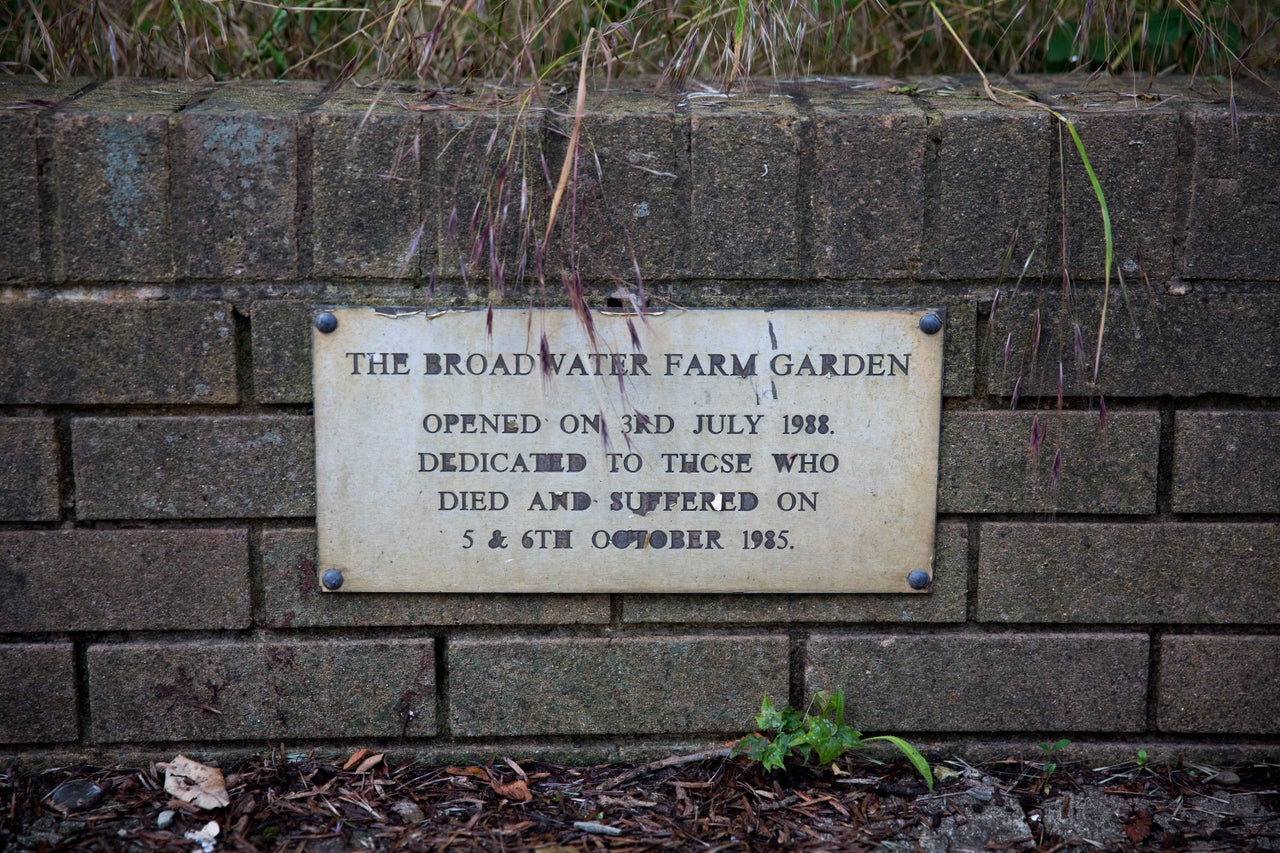 Stirling says he saw the 2011 riots coming. In the months before Duggan died, the coalition government's austerity cuts were hitting the area's youth services hard, and reports of aggressive stop and searches of young black men by police were rising - just as they had before the 1985 riot.
"Before Mark, myself and a sergeant had a discussion," he says. "When the cuts came in in a massive way, people were getting upset because they were losing their jobs, being made redundant."
"Then, there was the rise of stop and search, with abuse from the police. It happened to my son, badly as well. I got an apology from Scotland yard, but the amount of kids that complained to me…"
"In about April, they'd cut the youth service by about 75 per cent. All activities in Easter was cut. No provision. Me and the sergeant were just saying, 'Jesus, what are the kids going to do in the summer then?' We're going to be in serious trouble.'"
The riots five years ago were an expression of this disaffected youth, he thinks: "Obviously the killing of Mark sparked off a human chain reaction in people. The government, or the system, can call it criminals or whatever, but tell me where have you ever seen a ripple effect around the country like that? Young people coming out to fight against the police without even having a mask on? Without covering their face? That's how deep it got. People don't want to address that."
Part of the problem is that Broadwater's young people - like those so many on estates around the country - have nowhere to go but the street. "If people think that things are not catagorised: they are. In a predominantly black and ethnic area, if there's more than a certain amount of you on the street, you're in a gang. You're labeled as a gang member.
"If you're there talking to somebody, and that person may be seen as a gang member to the police, suddenly your picture's taken and you're [seen as] part of that."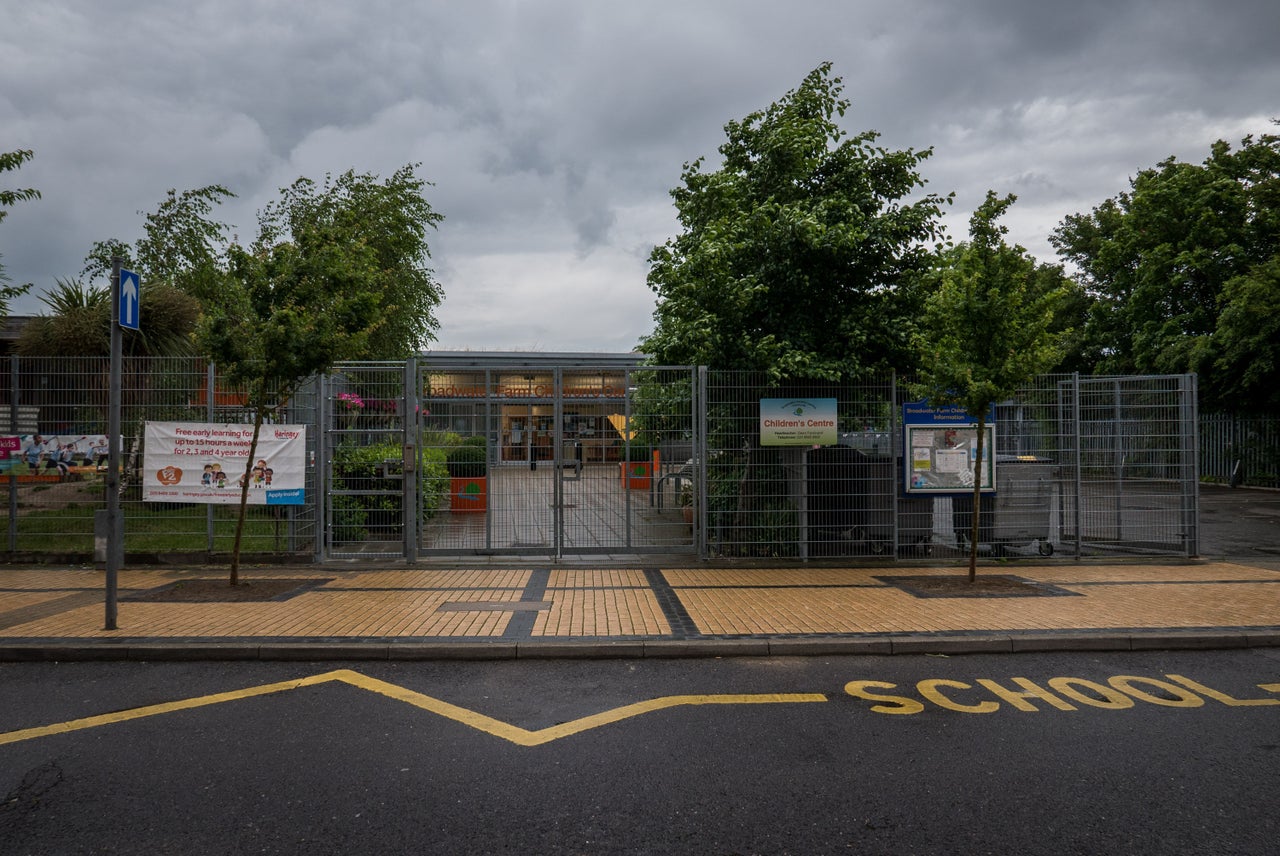 Kids as young as ten are out on the street at night in Broadwater, which he calls "the down side of estate life and living in a poor community."
"People on drugs, people on alcohol, people on all kinds of depressants. I've seen as young as 10-year-olds out at 11 o'clock at night. In the outside world, you'd say 'wow', but trust me in communities like this it ain't 'wow', it's just normal.
"It's very rare you will hear something happening to that child though, because poor communities and communities like Broadwater are very close knit. It's mainly the older ones having the beef amongst themselves, or another rival area decides to come and chase everybody on the estate."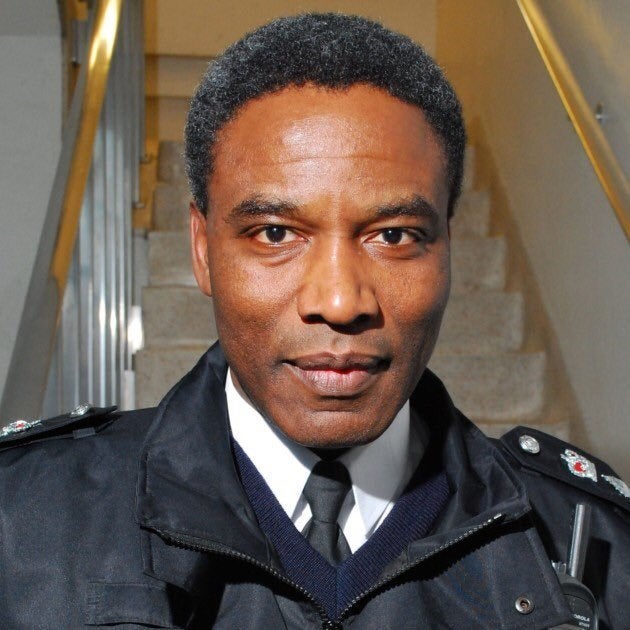 "The crime level's probably lower than other parts of the borough because it's a contained estate," says former Haringey police commander Victor Olisa.
"It's almost like a cul de sac, hard to go there deliberately. People don't go into the Broadwater farm to commit offenses, or to do anything."
He was aware of the history of the estate when he came into the job in 2013, 18 months after the 2011 riots. "It's an area that we as the police treated differently," he admits.
"It had its narrative when I got here. Mark Duggan had lived on the Broadwater Farm, so that reinforced some of the history that it had."
He made a point of visiting the estate one afternoon in his first few weeks, and was surprised by what he found.
"We stepped out of the car, and it was like tumbleweed. There was very few people around and the people who were around were very friendly, they wanted to chat. Compete opposite from what I expected."
"I was expecting a place that was a hive of activity, people unhappy, people disgruntled, probably little sections of the estate that you wouldn't dream of walking to."
He met Mark Duggan's brother, Marlon, and some of his friends on that first day. "They weren't happy with seeing a new police officer in uniform there. I went and explained who I was, and their response was 'You killed my brother. I said to him 'Well, I didn't. Yes, he was shot by the police, but I didn't kill your brother.'
"They were saying 'We don't want you on the Broadwater Farm,' and being a Mancunian, and possibly letting the Mancunian in me take over rather than the Borough Commander, I said 'You can't dictate to me where I go, and there's nowhere in this borough where police will never go. So I'm here, and I'll walk through here.' That was the only confrontation in an estate of some 4,000 people."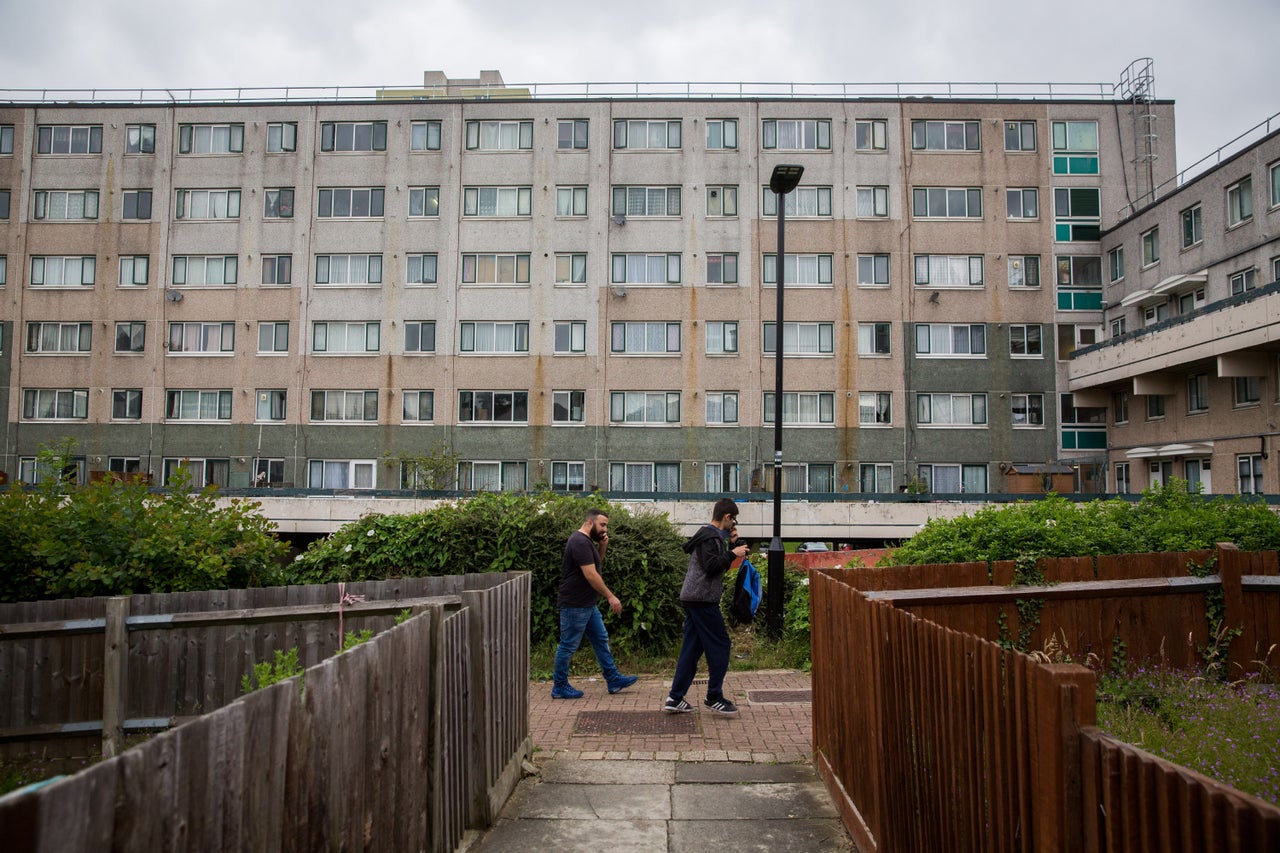 Olisa has spoken to young people who feel they've been rejected from jobs when they reveal they are from Broadwater. "Whether it's a job or a summer job, or to be part of a club, when [people find] out the address of where they live it seems to be a disadvantage to them."
"That's how ingrained it has become in terms of folklore."
When new officers join his force, they ask if it's even safe to visit estate. "I say, 'Course you can, I want you to go there and I want you to walk around.' If we can do that then that will demystify the place and that will remove some of the stigma and it will concentrate on the normality of the place. You never take away the history, you never take away the legacy, but I don't think the people who live there should live under that cloud."
In some ways, Broadwater offers huge opportunities for young people. Places at its state-of-the-art primary school are highly sought, its nursery is regarded as one of the best-designed in the world, and children travel from around London to play at Stirling's academy.
Yet traces of the past are everywhere. A huge mural shows Bob Marley, John Lennon and Gandhi, surrounded by residents from the estate, while Martin Luther King's face appears in a mountain in the distance. It's what peace and harmony looked like to the people on the estate in 1987, Stirling tells me. Another shows a waterfall, symbolising the "life force running through Broadwater," he says.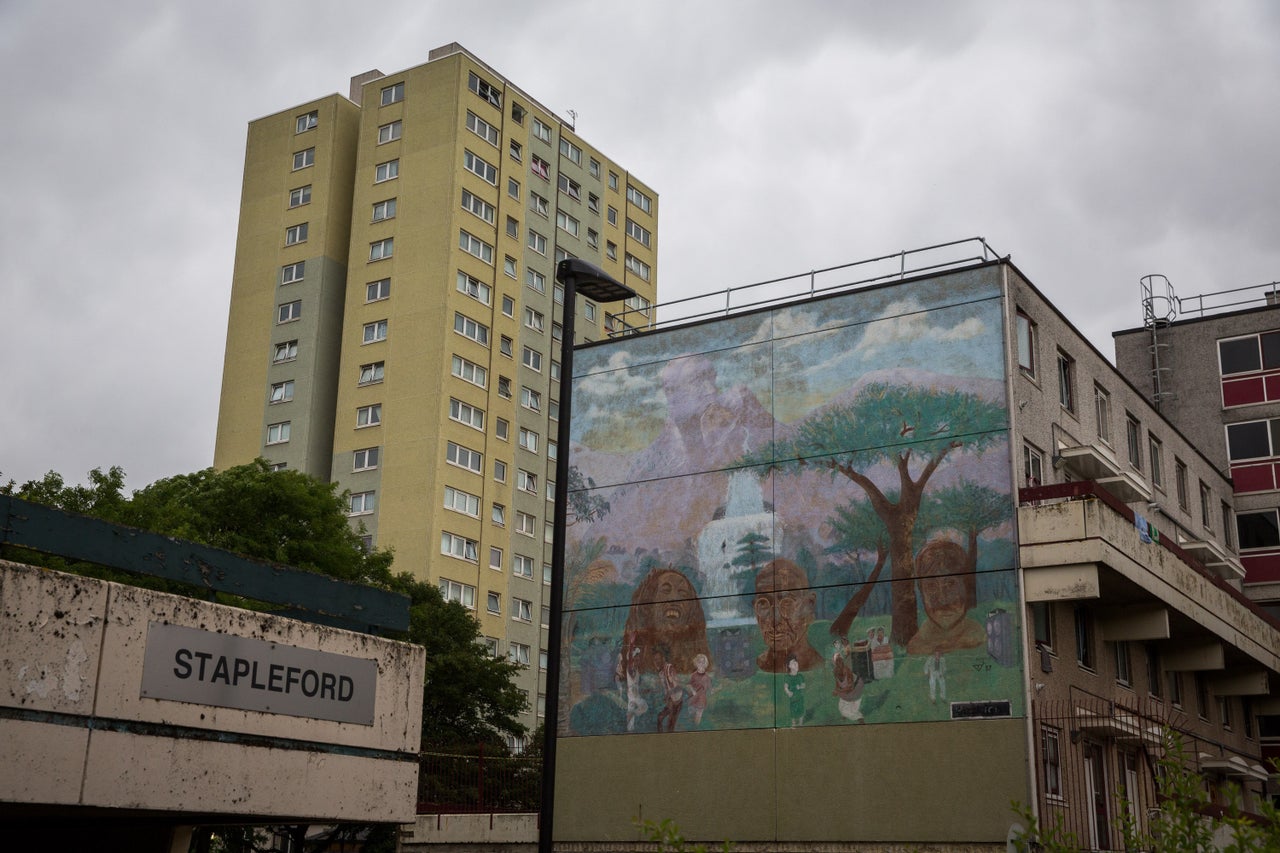 Many teenagers Stirling coaches are affected by the 'postcode war' between Broadwater's N17 address and nearby N22 and N15 areas: Wood Green to the West and Hackney to the South. Straying into 'enemy' territory can provoke knife or gun violence. Stirling kept his own two sons close when they grew up on the estate. "One didn't see a shopping mall until he was 17".
Today, he describes relations between the community and the police as "a lot better" than in 2011. He hears fewer complaints about stop and searches, but warns the police have to "keep working on it".
"Would I say it's perfect? No because we don't live in a perfect world, and incidents will come. The police still has to understand you've still got some bad cops. We're not paying them to be bullies. You can't be coming in these special unit vans and tossing people's kids all over the place and expect them to turn up at the station and like you."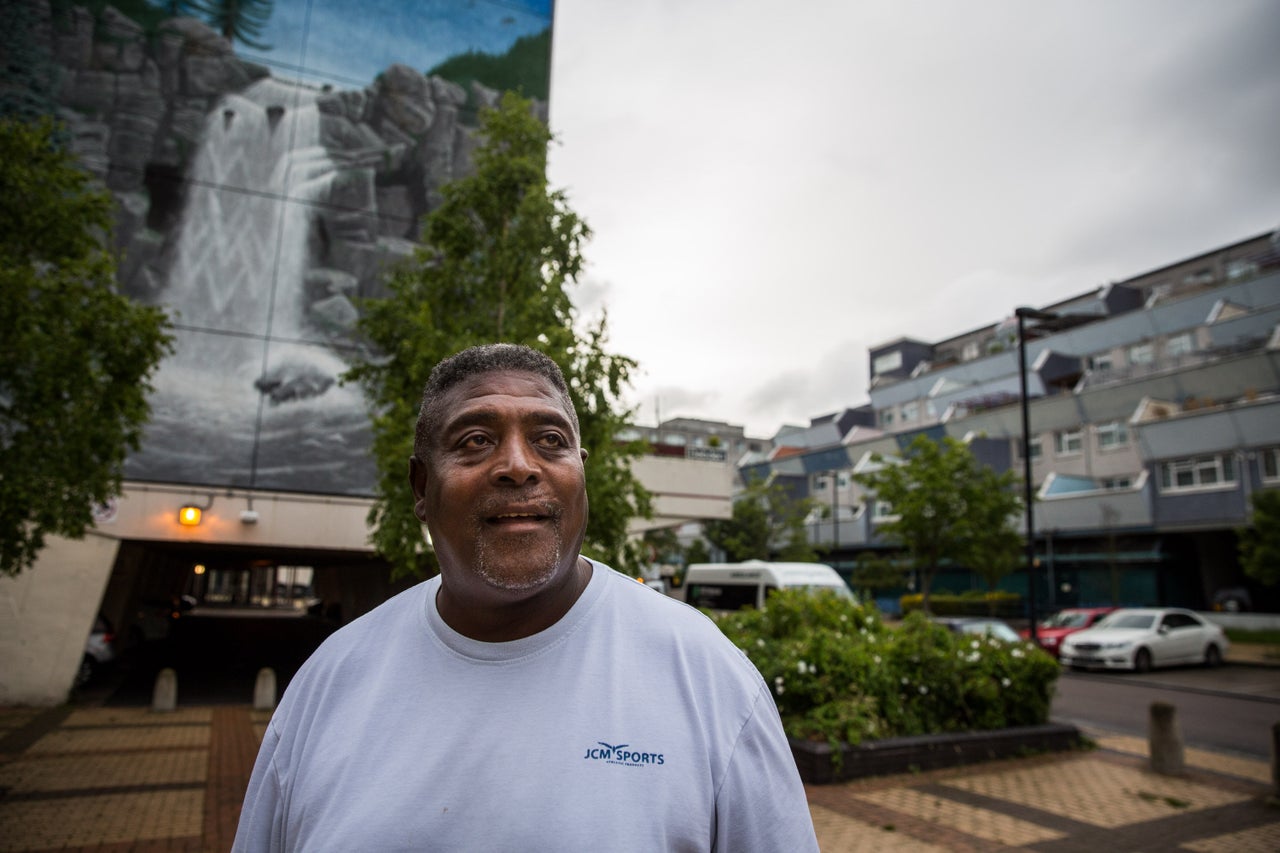 The police force in Tottenham was grappling with internal challenges before the 2011 riots, Olisa claims, meaning some officers were "not being as motivated or as positive as they ought to have been". Community engagement floundered as a result, so over the last three years he has focused on being "absolutely available and present" by attending community groups and neighbourhood meetings, spending time with as many people as possible. The disconnect between local young people and the police runs deep, he found, after giving them control over his diary for a day. They took him to Broadwater and a practice session of the Haringey Hawks basketball club.
"They were bowled over that they had a police officer in uniform coming to speak to them. It just demystified a whole range of [issues]: not being able to see the police, not being able to speak to them, and not being able to speak to the top cop in the borough. They were saying 'We never thought you'd do it, never thought you'd come to the places we wanted to take you'."
"When I first got here, there was some suggestion of there will only be two vehicles going to the Broadwater Farm, because it's higher risk than anywhere else.
"My view was yes, it is a higher risk than anywhere else, it has got a history, it has got a legacy, but there are other parts of London which are far scarier than the Broadwater Farm. The 4,000 residents there just want to be policed, the same way as anybody else.
"They want to feel safe, they want to be protected but they don't want their place to be stigmatised by an overbearing number of cops coming onto the state when they have to deal with something routine."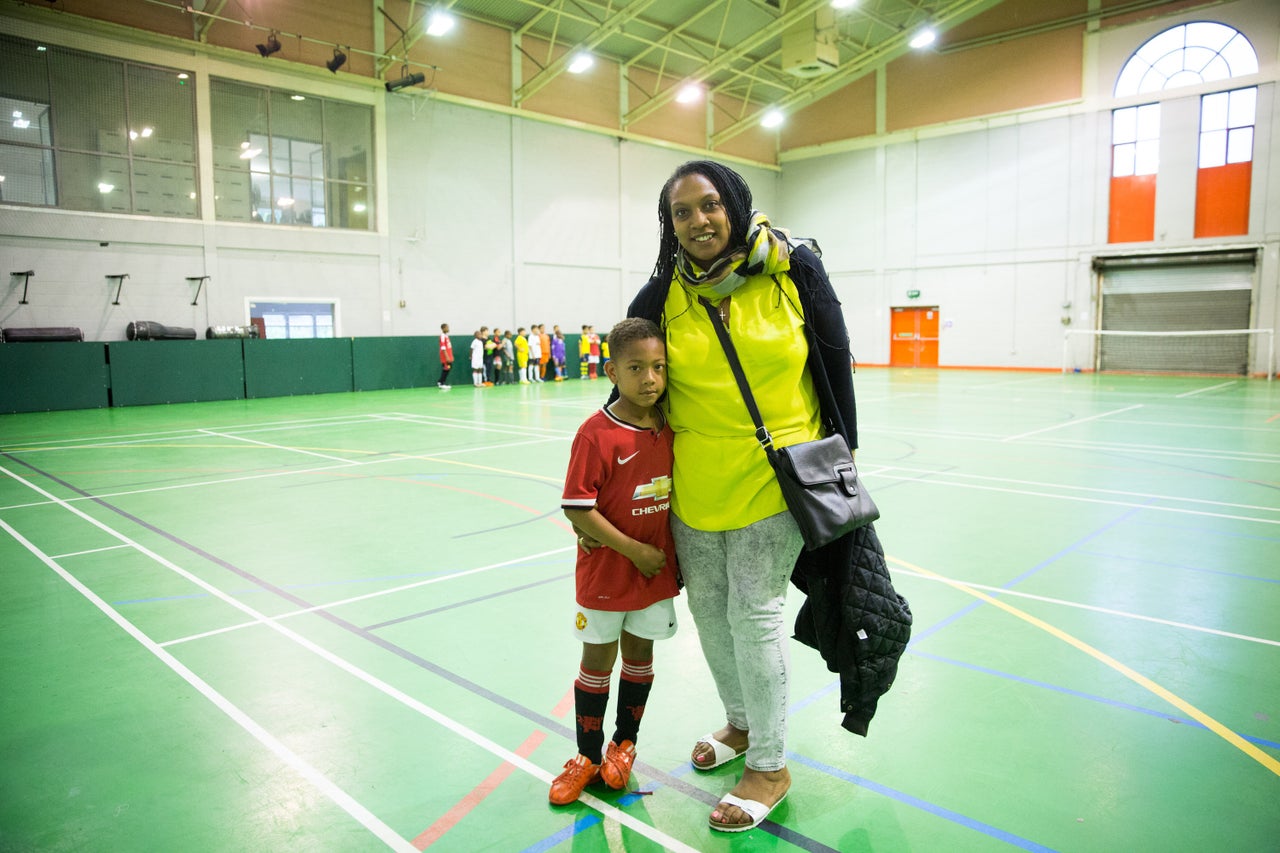 Crime and violence are a world away from the training session I visit at Broadwater's community centre, where young players are working hard. Karen brings her seven-year-old son Shaddai to play every week. "He loves it," she says. "I think he gets a lot out of it. Clasford trains them well and disciplines them very well. He is very serious about not breaking the rules. To get respect, everybody has to be on time.
"All the children know what they are supposed to do because they follow Clasford's rules. He sets them, even for the parents. It does teach them in life to be disciplined, especially as a young child. He teaches them how to be responsible as well - he tells them to tell their parents when they are playing games, when to bring your football boots, and how to pay – the kids take the money and they pay and get the change, and bring it back to us."
Shaddai says he likes the club, "Because you get to run and kick the ball. To control the ball, skills, yeah, respect."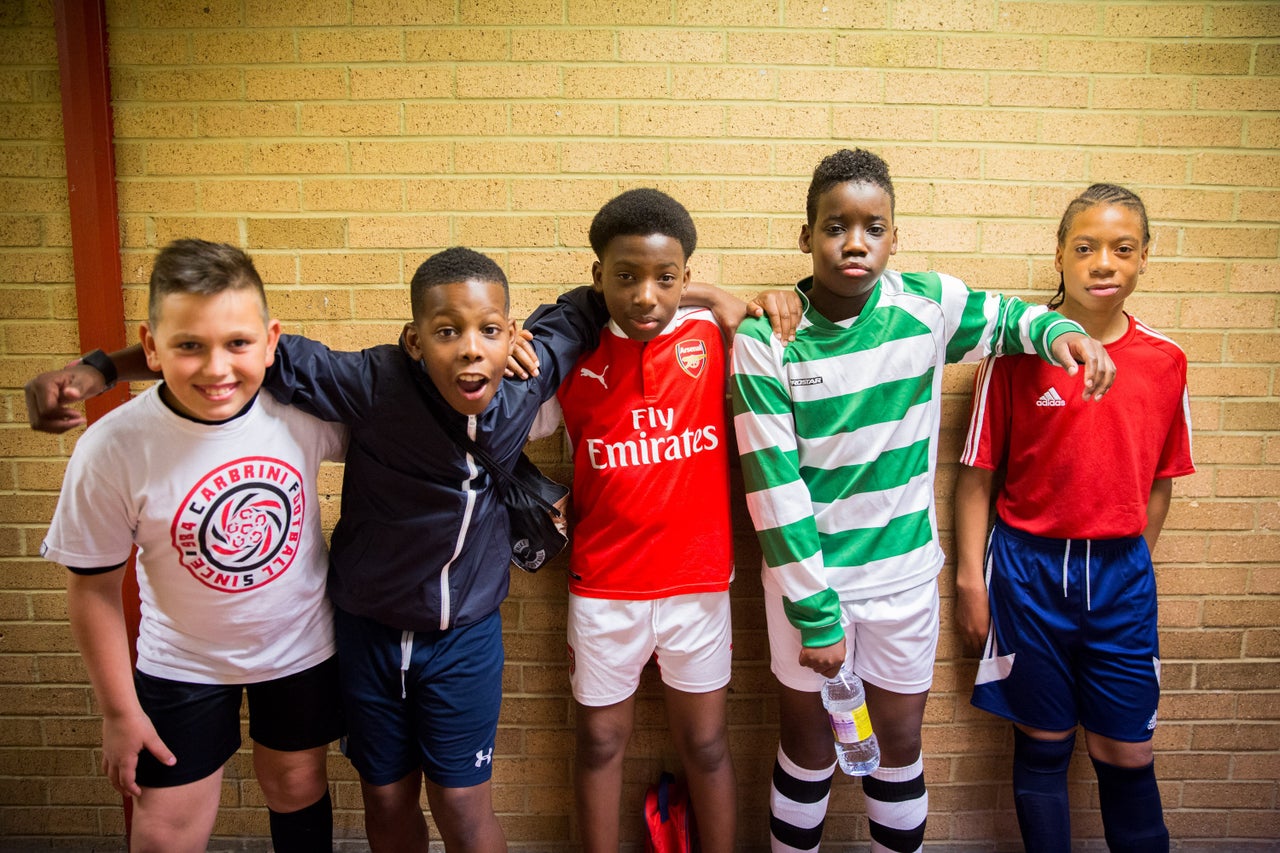 Speaking to other young players, it's clear everyone wants to be a professional. "It has always been my dream," says Alex, 12, who is a team captain. Everyone picks footballer as their chosen career, but backup options include being a pilot or an engineer. "I want to work in a bank because I'm good at my maths," says one boy, while another admits: "I'm not really sure, something that will just pay me good money."
Broadwater and the community centre are "a good place to grow up," says Shaydon, 12, while Kairo, also 12, admits, "We learn new stuff but if we mess up we get shouted at." "We learn to team up, like a community. Sometimes it's hard, and sometimes its embarrassing," says D'Andre, 13. Dennis, 12, has returned to the club after switching to another, but says there's not much rivalry.
But it's not these young kids that Stirling is worried about. While the smaller ones have supportive parents watching them play football, when kids get to around 15 their parents stop coming. This reflects what Stirling sees as an abandonment of kids at this crucial age. "Parents seem to think the kids can take the bus by themselves, so they don't need help. Well, they do need help. They are not in control of a lot of things in their lives."
As a result, Stirling finds himself acting as a mentor. He's seen teenage pregnancies, fights and more: "There was an incident with one boy where some guys were planning to kill him. He was very worried and he came to me. There was a man in the community who I knew knew everybody, so I had to get him to go and have a word."
He's still looking after some "40-year-old youths," he says sadly. "They've got kids, girlfriends and still come to me for help. Some can't pay their gas, they need £3 to put on the electric. Mentally, they have not got off the street. It's very difficult for that 40-year-old father or mother to try and educate their kid. More often than not their family, unless they become a footballer, or something academic in school, normally falls back into that."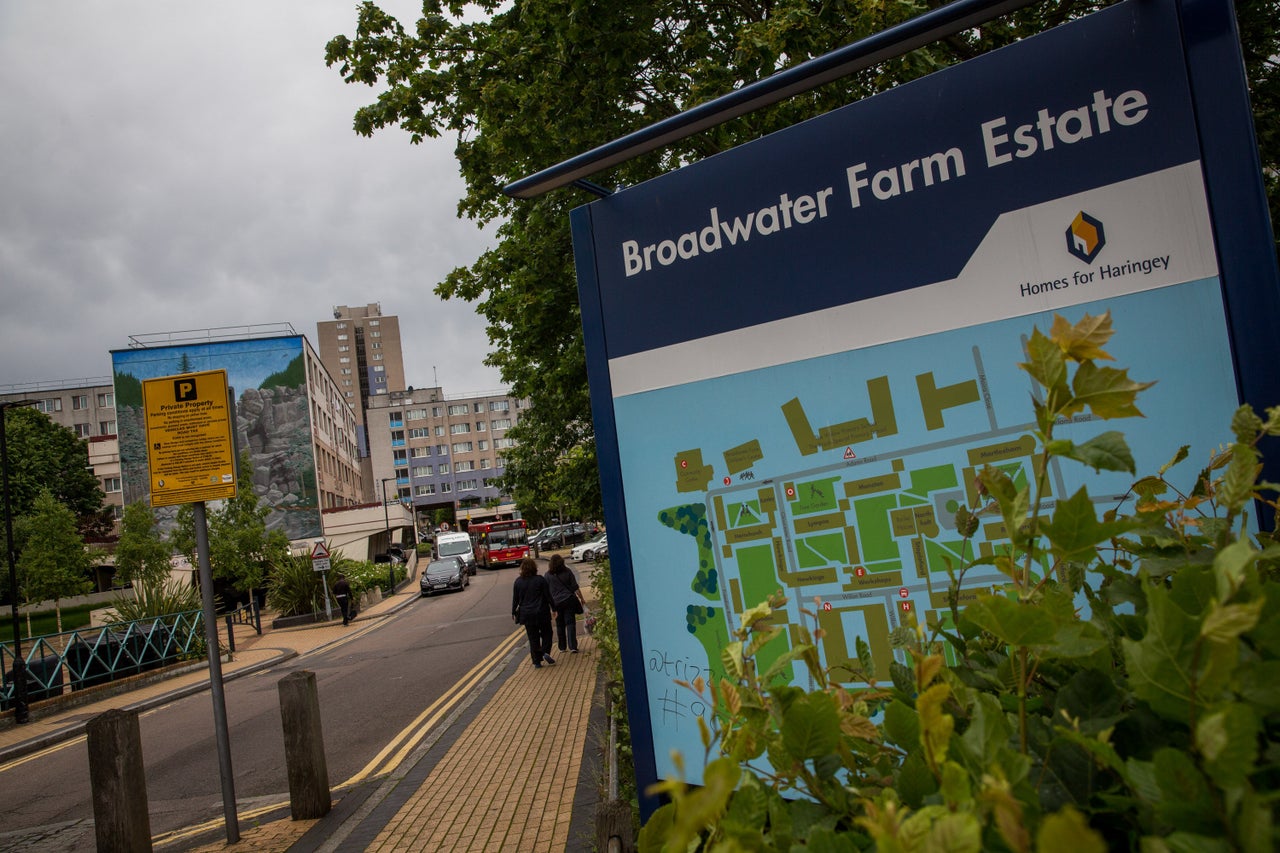 Tottenham has long been a model for positive community relations, though this gets far less media coverage than its violent past. Broadwater Farm was visited by dignitaries from across the world as a model of good community organising before the 80s riots.
The fruits of that are all around as I walk the estate with Stirling, who was in an early residents' association formed in a woman's front room. He shows me the street where locals arranged to have a brick street built to replace the mud ground, and painted dilapidated buildings when the council didn't step in.
"Often marginalised communities are labeled as not interested in participating," says Sona Mahtani, the chief executive of Haringey charity the Selby Trust, "but in our experience there's a high level of interest and people see the link between getting involved and seeing the area improved."
Projects like her upcoming urban co-op are among the many community schemes benefitting Broadwater. The co-op will offering people the chance to get involved in community bulk buying, to save money on "boring but necessary things" like paper bags, nappies, household goods, and food.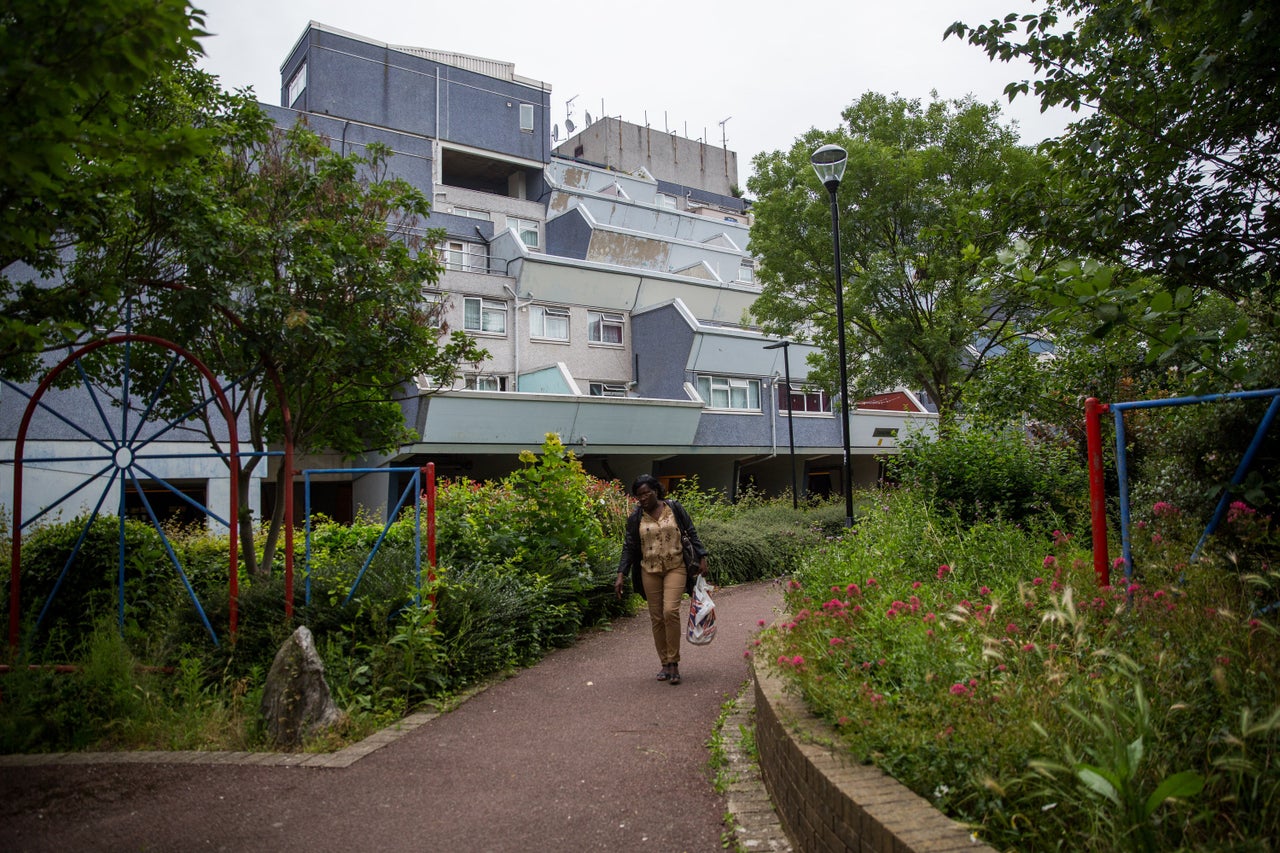 Haringey was the second worst borough in London for ethnic inequality in 2011 according to the Runnymede Trust, with Black African, Bangladeshi and mixed race residents faring worst. Mahtani believes this hasn't changed. "A lot of black and ethnic minority people are really suffering," she says, especially when it comes to housing.
"It's still unfortunately a tale of two cities, you've got the richer west of the borough [and] the poorer east in general terms. Broadwater farm is in the east, as is all of Tottenham. What you notice is that while unemployment overall in Britain may be at a lower rate with the current recovery, people in these sorts of areas are not been seeing the benefit."
Olisa, who left his Haringey police commander role to become the Met's diversity chief in June, thinks the media needs to tell more stories about Broadwater, but the right ones. "[We need to] keep having the voices of the local people. The vast majority of them just want to tell the story of a normal existence like anybody else in the borough.
"I know that's not appealing – it's not going to sell papers or headlines, but it's just expressed the daily and the normal things that people there do. Just talking about the normal things that happen on the estate in itself is abnormal because people don't expect to hear that, and don't expect to see it."
He is proud of the reduction in crime in the borough under his watch, but also of something less tangible. "Just that feeling of calm, and that feeling of a slightly higher level of trust in the local police, I think is a great achievement. The fact that people can tell you positive things I've done, because when I got here three year ago, I did feel like a pariah, purely because I was a police officer and the borough commander, and it was part of the legacy of the years that had gone by."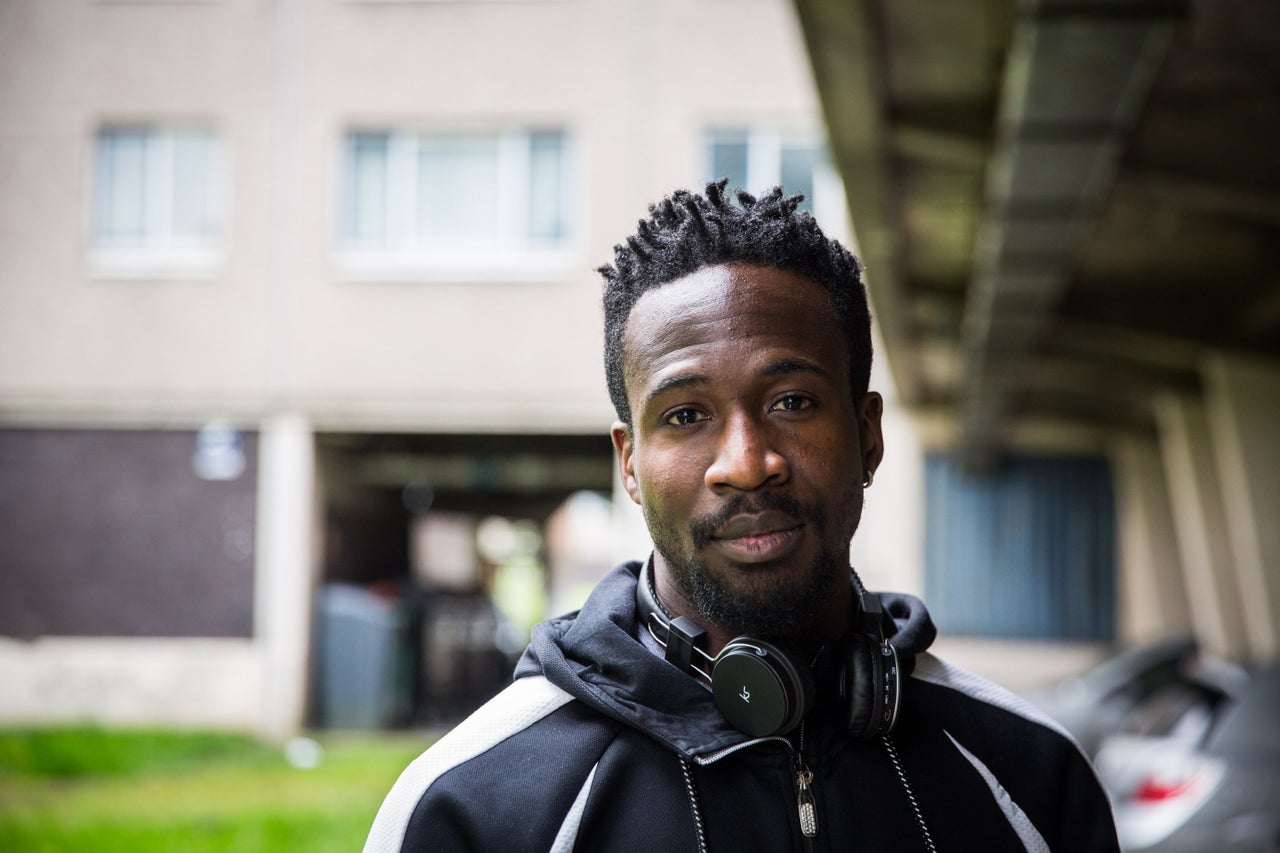 Edeh, the 27 year old who grew up on the estate, feels being from Broadwater doesn't hold him back. "You know how it is in terms of name of place. If you have a Ferrari, or you have BMW, it's all the same thing. It's just that the names are different and one's valued higher than the other."
He has a degree in graphic design and is currently working at Sainsbury's, but has bigger plans. Hard work overcomes stereotypes, he argues: "For example, we don't probably have the best schools round here, but it's still a school, it's what you do with it that matters. The stigma is still there, but I say it will forever be there just because of the history of it. But when somebody comes here, then they actually change their mind and say it's not so bad, you know?"