Brussels rocked by multiple explosions after 7am GMT

So called Islamic State claim responsibility for attacks

Police issue CCTV image from airport of three suspects

At least 34 confirmed dead with scores more injured

20 killed at Maalbeek Metro and 14 at Zaventem Airport

One Briton confirmed injured, Downing Street says

Gunfire and shouts in Arabic reported at Brussels airport
The attacks are believed to have injured close to 200 people.
Many wanted to show they would not be cowed by terrorist actions, posting images including cartoons of Brussels' famous Mannekin Pis statue, which features a small child urinating.
Others were even more defiant...
Perhaps the most poignant tribute was an image by French newspaper Le Monde's renowned cartoonist Plantu, showing French solidarity with the people of Belgium.
Others also tweeted images showing their love for Brussels...
Locals also chalked messages of hope and defiance in the city's Bourse Square...
Others also tweeted using the hashtag #BruxellesMaBelle to show their love for the city…
A number of people also shared images of TinTin, the cartoon hero created Belgian cartoonist Georges Remi, looking distraught.
David Cameron and Jeremy Corbyn joined in to send their condolences following the attacks.
Abdeslam, a Belgian-born French national was dubbed Europe's most-wanted fugitive. He is now fighting extradition to France.
Following Abdeslam's arrest, Belgian Foreign Minister Didier Reynders said that Abdeslam told investigators he was planning to "restart something" in Brussels.
Brussels has been on high alert for a possible revenge attack following the 26-year-old's capture.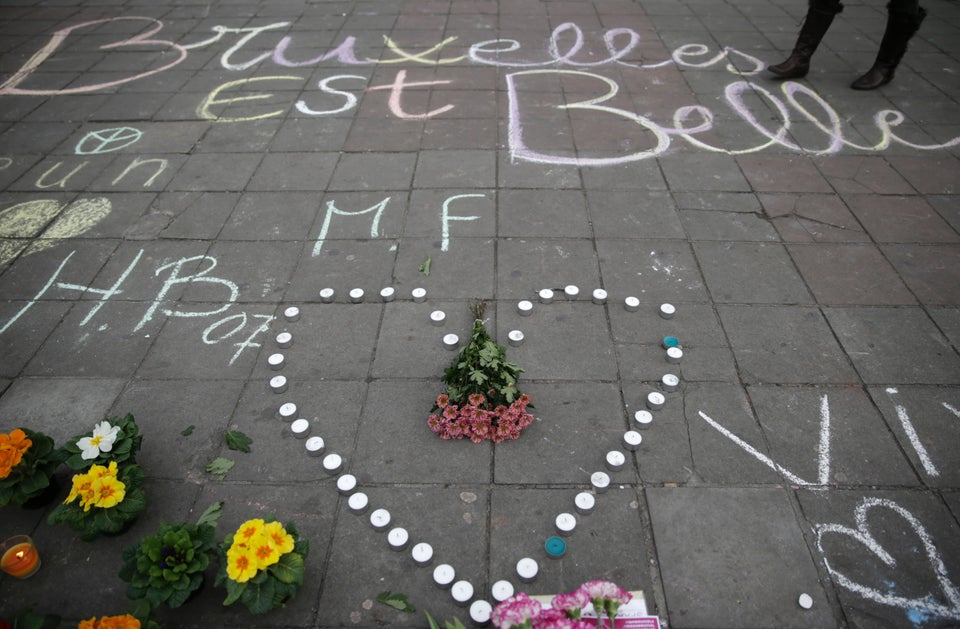 KENZO TRIBOUILLARD via Getty Images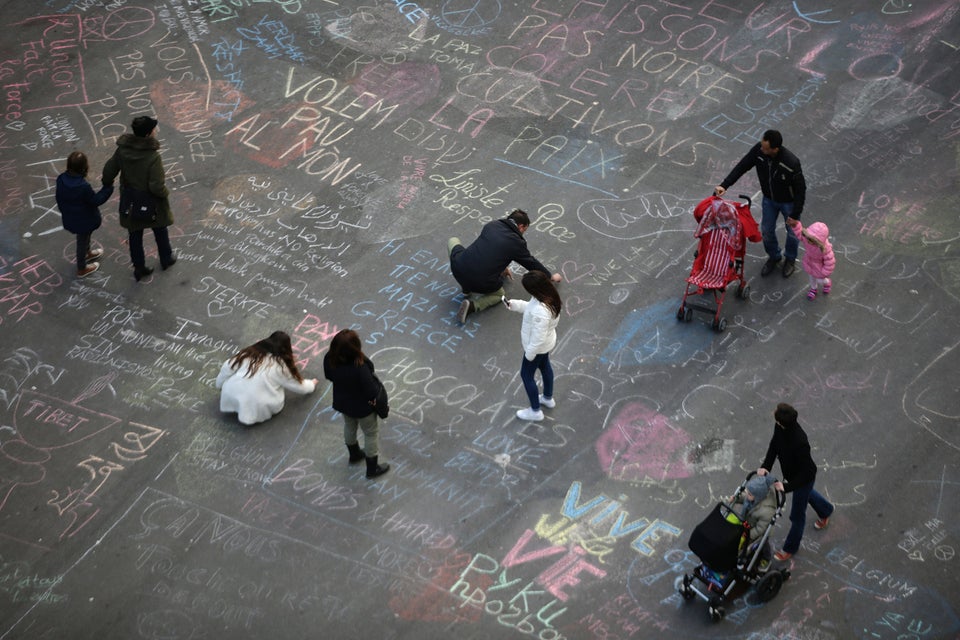 KENZO TRIBOUILLARD via Getty Images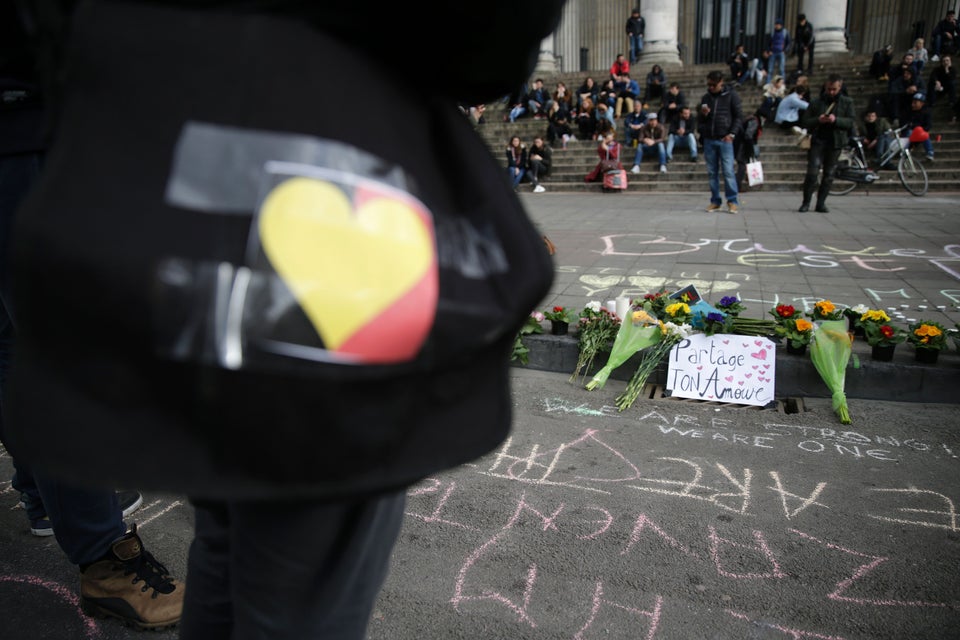 KENZO TRIBOUILLARD via Getty Images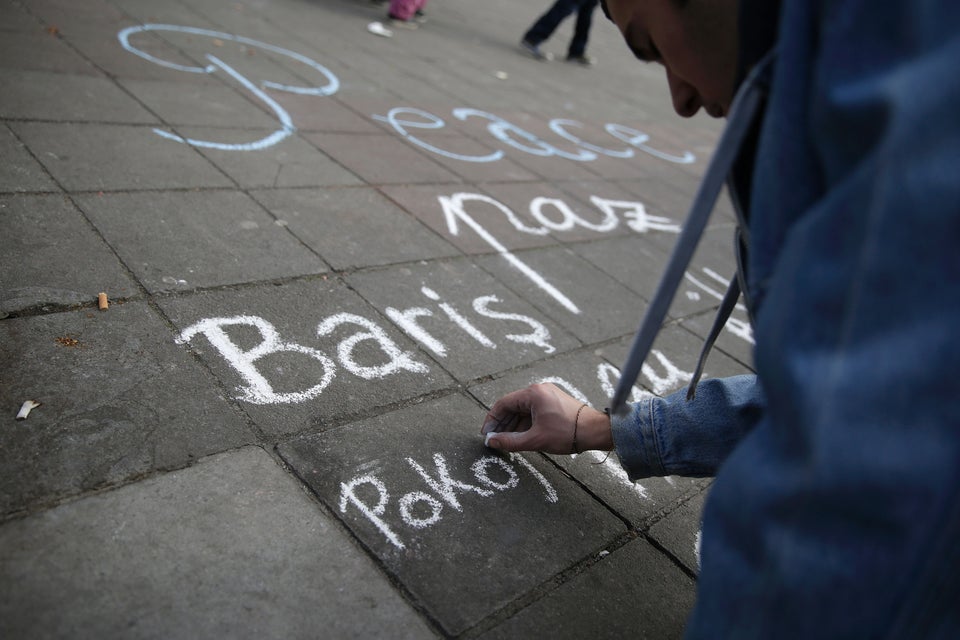 KENZO TRIBOUILLARD via Getty Images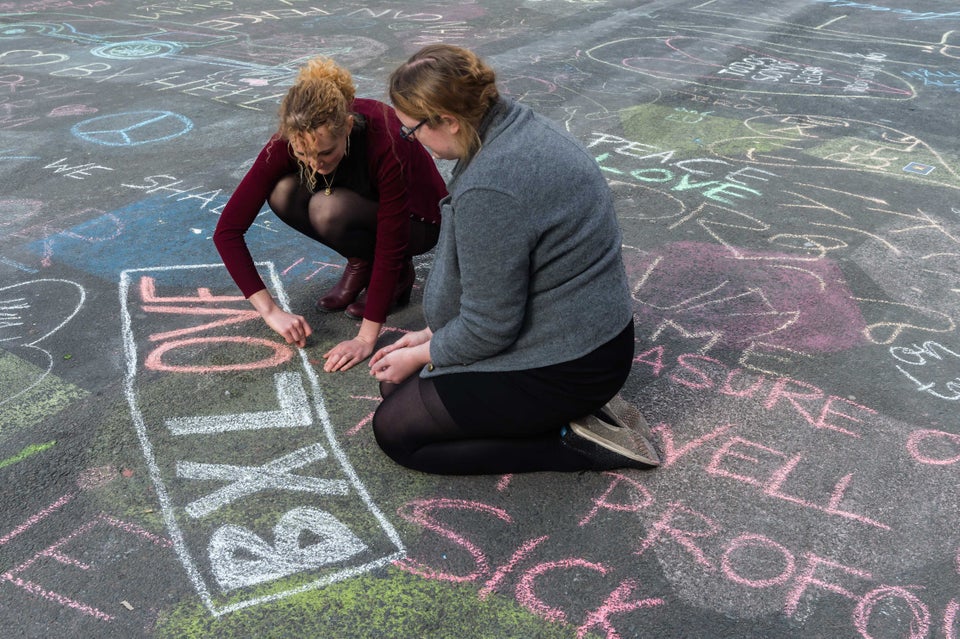 Geert Vanden Wijngaert/AP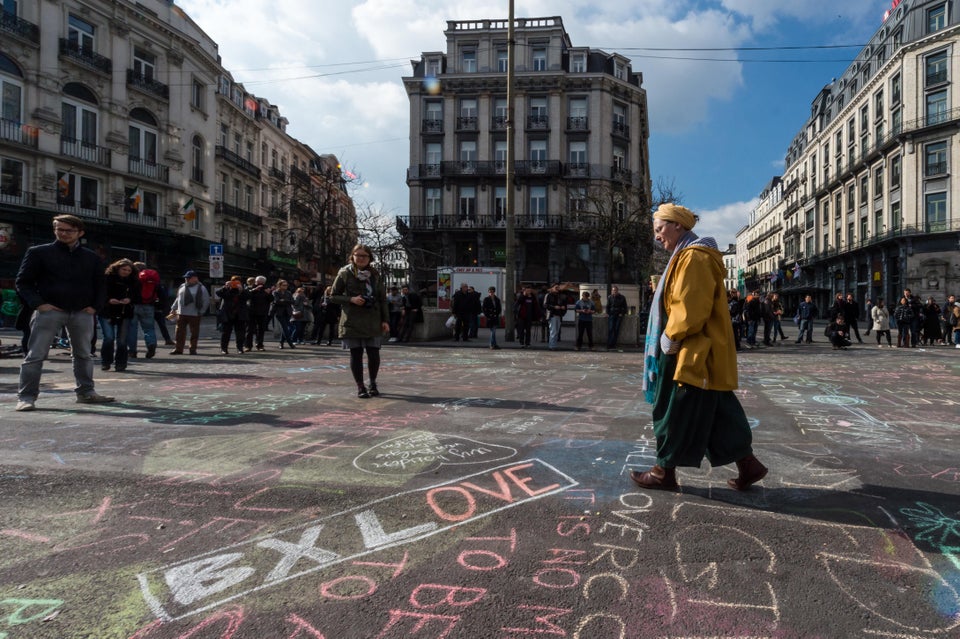 Geert Vanden Wijngaert/AP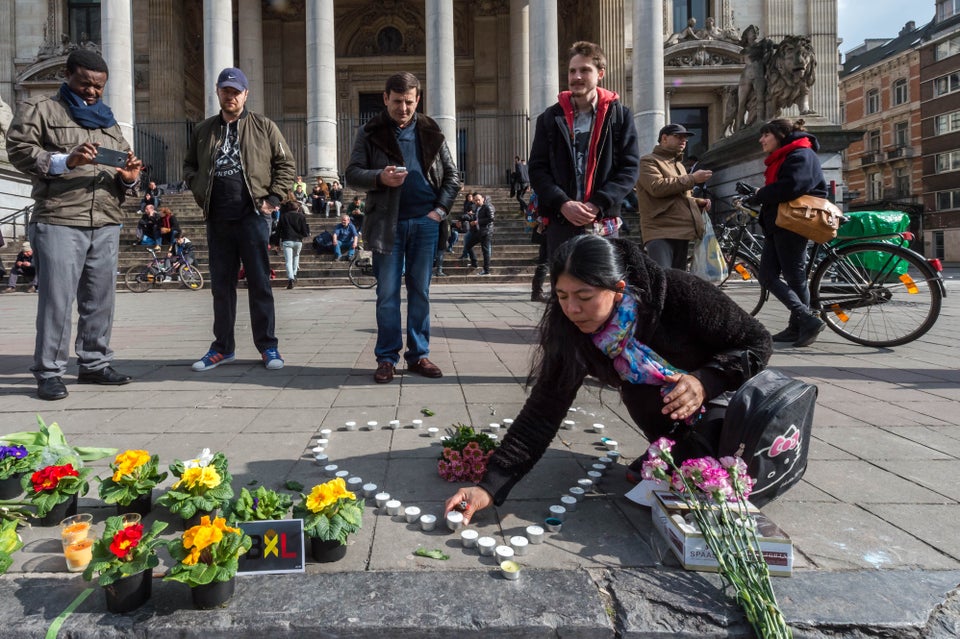 Geert Vanden Wijngaert/AP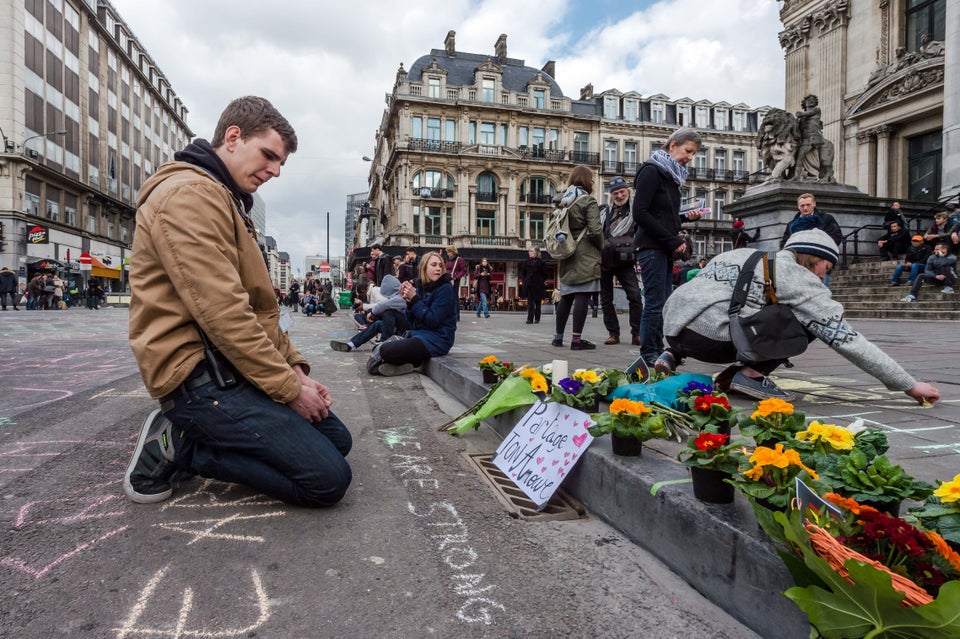 Geert Vanden Wijngaert/AP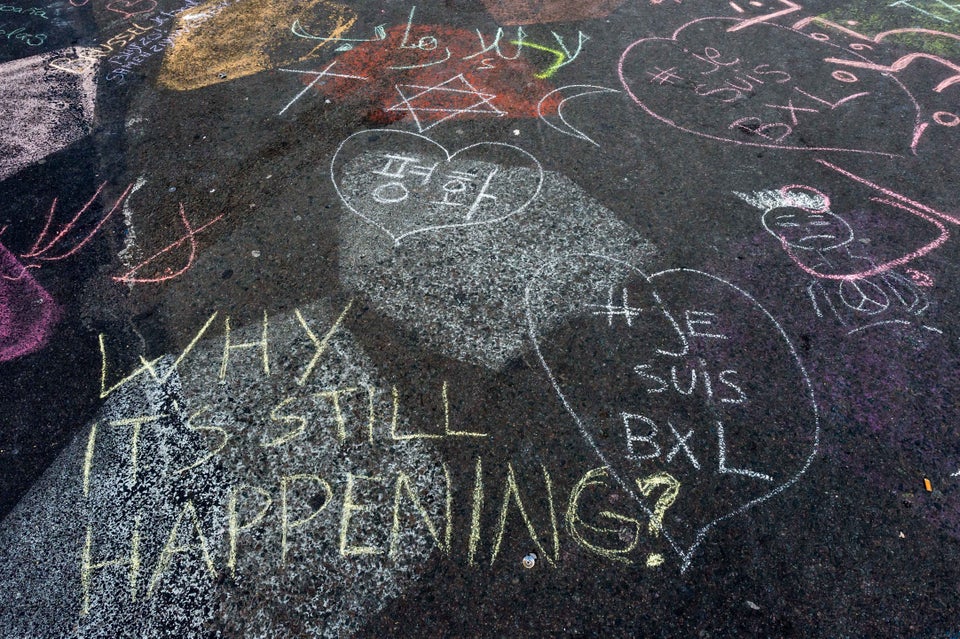 Geert Vanden Wijngaert/AP