A man identified as Faycal Cheffou has reportedly been charged with terrorist murder after the Brussels bombings on Tuesday which claimed 31 lives.
Cheffou, who was one of several men detained after police raids on Thursday, has also been charged with participation in a terrorist group and attempted terrorist killings, Belgian prosecutors said.
Two other men, named as Aboubakar A and Rabah N have also been charged with terrorist activities and membership of a terrorist group.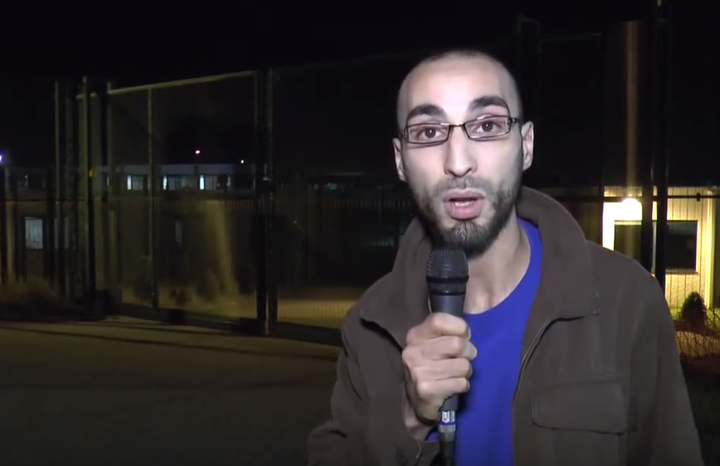 Rabah N. was wanted in connection with a raid in France this week that authorities said prevented a planned terror plot.
Authorities in Belgium and France have made several arrests and conducted several raids in the last few days, but it is unclear whether they have captured the so-called "main in white" - the third suspect in the Brussels airport bombings.
The most-wanted suspect was captured on CCTV along with two others shortly before the two explosions. His nickname is in reference to a distinctive white jacket he was seen wearing.
The suspect was reportedly seen fleeing the airport after his bomb allegedly failed to detonate.
Belgium media reports suggest Cheffou, a freelance journalist, is the third man, however that has not been confirmed by Belgian prosecutors, Sky News reported.
Other reports claimed the "man in white" is Mohamed Abrini, an alleged acquaintance of detained Paris attacks suspect, Salah Abdeslam.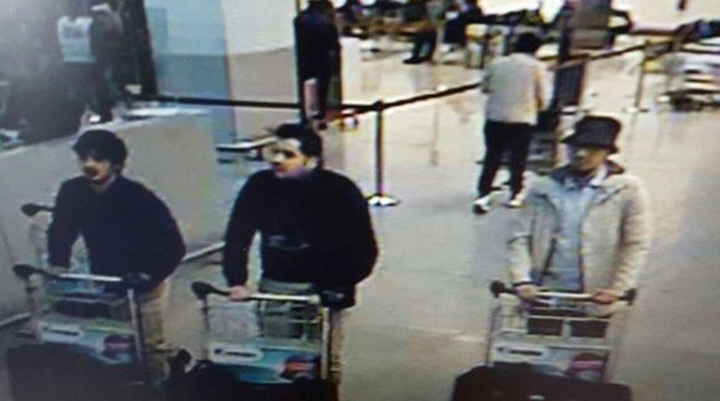 Belgium remains on high alert following the bombings at Zeventem Airport and at Maalbeek metro station. On Friday police shot a man in the leg after he failed to raise his arms in the air as requested.
The man was wearing a backpack and was accompanied by a young girl.
Sky's Mark Stone said it is now thought the shooting may have been in error and that the man had simply not responded to the police order as he did not understand French or Flemish.
Brussels airport will not reopen for passenger flights before Tuesday.
The arrests come amid reports that the ringleader of the November 13 Paris attacks may have been involved in plans to attack the Brussels airport early last year.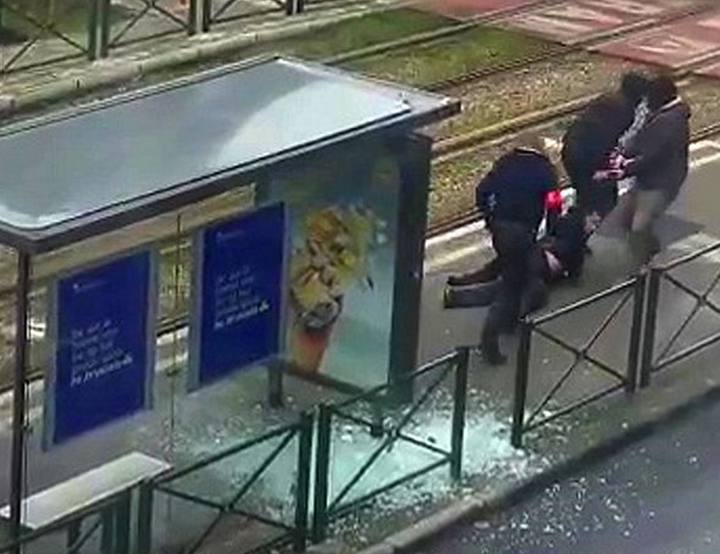 According to Greece's SKAI news organisation, drawings and a map of Zaventem Airport were found on a computer and USB device in an apartment in Athens used by Abdelhamid Abaaoud in January 2015.
Abaaoud was killed during a raid by police in the Saint-Denis area of Paris in November 2015, days after orchestrating the terror strikes in the city that left 130 dead.