A fitness fanatic mum whose figure is the envy of many of her followers shared two very different photos of her stomach taken moments apart to prove everyone is "real".
Anna Strode, 31, a personal trainer from Melbourne, gave birth to twin boys eight months ago.
Fans see her toned abs on a daily basis if they're scrolling through her Instagram feed. So she decided to share a photo posing in a different position to show she has "loose skin and stretch marks", too.
"The picture on the right is one that might resemble what you see as you scroll your Instagram feed each day. The pic on the left probably reminds you of the ones you think you could never possibly share with the world.
"Polar opposites - but guess what, I've decided that both pictures make me proud."
Strode said the picture on the left represents what her body is capable of - growing two babies.
"It's not easy for me to do this," she added. "I promise you as I post this I am absolutely shi**ing myself but the reason I'm doing this is to show you we're all real."
The mum urged others not to get caught up in the "perfect" world of social media.
She encouraged mothers to be proud of what their bodies have achieved.
"Stretch marks, loose skin, bellies and saggy boobs - embrace it mummas because you are beautiful," she added.
Strode won support of her followers, who praised her for "keeping it real".
"Thank you for being so brave and honest," one person wrote. "We need more of this on our Instagram feed."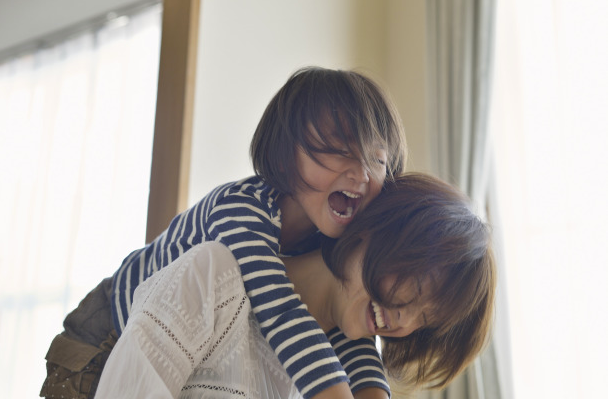 How To Teach Positive Body Image