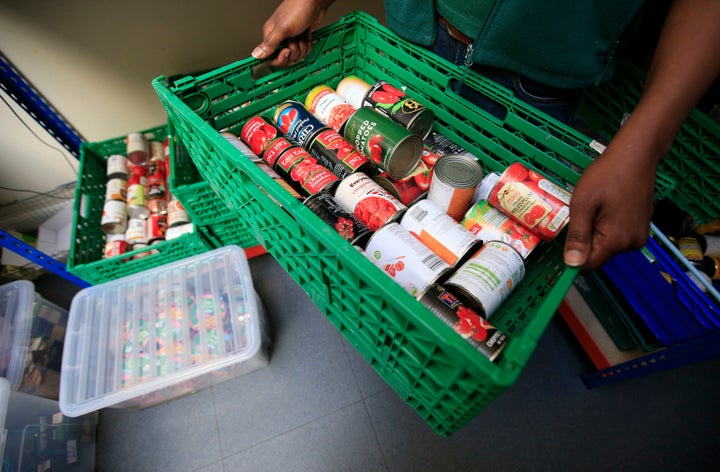 The Chancellor opened his 2018 Budget by telling us this was 'the beginning of the end of austerity'. If this is the case, it should be those with the very lowest incomes and those that are struggling the most that need relief first. These are, after all, the people we see referred to foodbanks in increasing numbers – people trapped in poverty that should be protected from hunger and destitution by our benefits system.
And while the billion of pounds he announced for Universal Credit is a significant improvement, it does not go far enough.
As a society that prides itself on being just and compassionate, we set up our benefits system to anchor everyone against the tides of poverty when they needed it most. It was a system to protect us from circumstance outside of our control; illness, job loss, disability or family breakdown.
Yet fast forward to 2017/18 and we saw a 13% increase in demand for foodbanks; where Universal Credit was rolled out for at least a year, that increase was 52%. We know that only one in six people at foodbanks are in work, or live with someone who does, at the point of being referred for help. In half of households at foodbanks, someone has a disability and in three quarters, someone is suffering with some sort of health problem. Families with children, particularly single parents, are overrepresented.
These are the people our welfare system was set up to anchor from poverty. Those suffering the most under austerity. Yet, after this Budget, their future remains unclear.
But what did the Chancellor announce that improves Universal Credit? And what could this mean for the people we see referred to foodbanks?
The headline measure is an increase in the Universal Credit Work Allowance, which will be increased by £1,000 from April 2019. This is the amount that households with children, and people with disabilities can earn before their Universal Credit award begins to be withdrawn. It means that 2.4 million households will keep an extra £630 of income each year. For people in low-paid work, this will be a big help. But it won't benefit people who are not currently in work – the majority of those we see referred to foodbanks.
In last year's Budget, we welcomed the announcement that people claiming Housing Benefit would have that run on for two weeks while they transitioned on to Universal Credit (a minimum five-week wait that is too often even longer than that). Yesterday, it was announced that this two-week run-on will be extended to cover Jobseeker's Allowance and Employment and Support Allowance, and Income Support. But this does not include Tax Credits and won't kick in until July 2020, so millions of people will lose out in the meantime. This is a measure, however, that will give extra support to people who are out of work, or who cannot work due to disability or illness, so a positive step.
The government has announced some efforts to make debt repayments from a Universal Credit advance more affordable. From October 2019, the maximum rate at which deductions can be made from will be reduced from 40% to 30% of the standard allowance. This is also a measure that will benefit those on the very lowest incomes who often need to claim an 'advance' to bridge the five-week wait for first Universal Credit payment. While this is a good step forwards, it does not go far enough. The standard allowance of Universal Credit payment was never designed to be overgenerous, and has seen several cuts since its inception. 30% taken off of not enough money is better than 40%. But it's still leaves not enough money for many to get by on.
And remember that all of the announcements yesterday come after tens of billions have been taken out of our benefits system, and will sit alongside an ongoing benefit freeze costing those that can least afford it hundreds of pounds next year.
If this is the beginning of the end of austerity it is not happening fast enough. Not enough money is being set aside for those that need it most. People with disabilities, people with illnesses, families with children – people who for all the many combinations of reasons cannot work. These groups will see some improvements from today's Budget. But many will still be referred to foodbanks in the future.