A total of 31 people have been killed by wildfires plaguing California, officials have said.
The statewide death toll means the fires are the deadliest in Californian history and a further 228 people remain unaccounted for.
Firefighters have been working around the clock to contain numerous blazes in the state and the so-called Camp Fire in Northern California is the deadliest of those currently raging, causing 29 of the deaths.
Paradise – a town of 27,000 that was largely incinerated on Thursday – is currently being scoured by at least five search teams.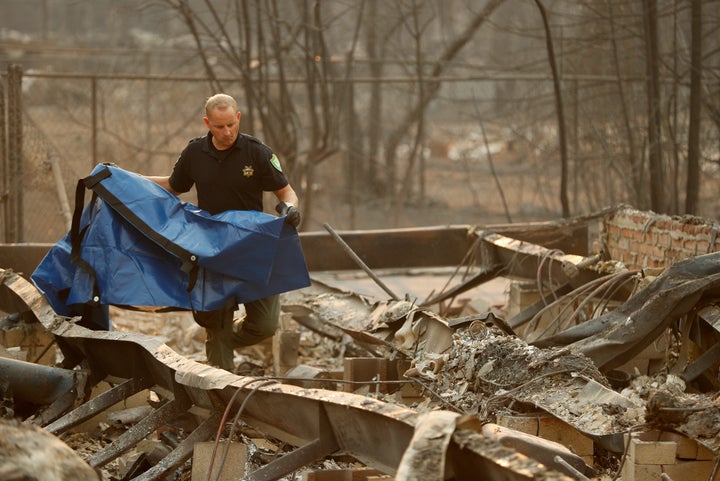 Authorities called in a mobile DNA lab and anthropologists to help identify victims of the most destructive wildfire in California history.
People looking for friends or relatives have called evacuation centres, hospitals, police and the coroner's office while holding out that many of those unaccounted for were safe and simply had no mobile phones or other ways to contact loved ones.
The sheriff's office in the stricken northern county set up a missing persons call centre to help connect people.
Firefighters battling the Camp Fire with shovels and bulldozers, flame retardants and hoses expected wind gusts up to 40 miles per hour overnight on Sunday.
Officials said they expect the wind to die down by midday on Monday, but there was still no rain in sight.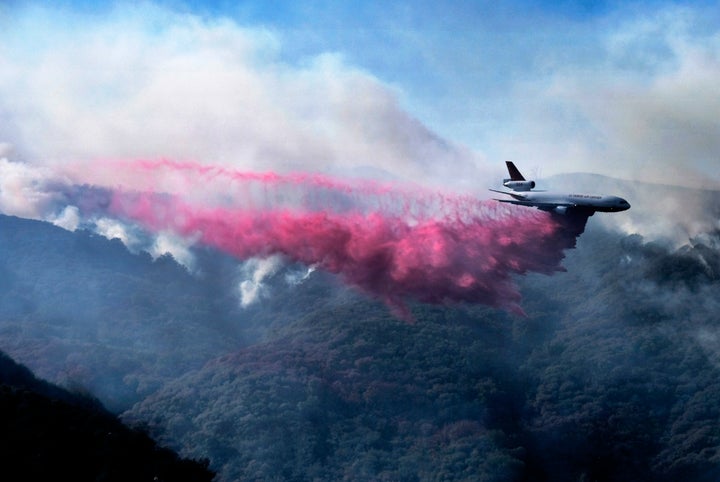 More than 8,000 firefighters battled three large wildfires burning across nearly 400 square miles in Northern and Southern California, with out-of-state crews arriving.
Two people were found dead in a wildfire in Southern California, where flames tore through Malibu mansions and working-class Los Angeles suburbs alike.
The two severely burned bodies were discovered in a driveway in Malibu, where residents forced from their homes included Lady Gaga, Kim Kardashian West and Martin Sheen.
Singer Miley Cyrus tweeted to confirm that the home she shares with Liam Hemsworth has been destroyed and actor Gerard Butler said on Instagram that his Malibu home was "half-gone".
Flames also besieged Thousand Oaks, the Southern California city in mourning over the massacre of 12 people in a shooting rampage at a country music bar Wednesday night.
In Northern California, county sheriff Kory Honea said Butte County consulted anthropologists from California State University at Chico because, in some cases, investigators have been able to recover only bones and bone fragments.
The devastation was so complete in some neighbourhoods that "it's very difficult to determine whether or not there may be human remains there," he said.
Authorities were also bringing in a DNA lab and encouraged people with missing relatives to submit samples to aid in identifying the dead after the blaze destroyed more than 6,700 buildings, nearly all of them homes.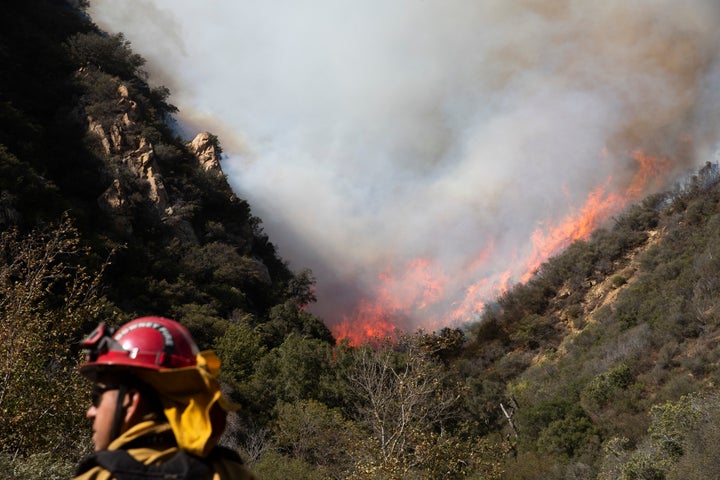 Firefighters gained modest ground overnight against the blaze, which grew slightly to 170 square miles from the day before but was 25% contained, up from 20%, according to the state fire agency, Cal Fire.
But Cal Fire spokesman Bill Murphy warned that gusty winds predicted into Monday morning could spark "explosive fire behaviour".
Governor Jerry Brown said California is requesting aid from Donald Trump's administration.
The president has blamed "poor" forest management for the fires. Brown told a press briefing that federal and state governments must do more forest management, but said that was not the source of the problem.
"Managing all the forests in everywhere we can does not stop climate change," he said. "And those who deny that are definitely contributing to the tragedies that we're now witnessing, and will continue to witness in the coming years."