A second "intimidating" video has been uncovered raising fresh questions over the actions of a police officer already under investigation for trying to smash his way into a driver's car in an incident that led to no arrests.
A professional standards investigation was launched on Saturday after video circulated on social media showing the officer trying to force motorist Leon Fontana from his car in Camden on Friday. The officer and a colleague who was with him during the stop are now on restricted duties.
The incident has since prompted moped-rider Kyle Adair-Whyte to upload footage showing an interaction he had with the lead officer - known only as PC Savage - on September 17.
The clip shows the policeman handcuffing and detaining Adair-Whyte on suspicion of being involved in "moped enabled snatches", before calling for back-up. The incident did not lead to an arrest or charges being laid.
The Metropolitan Police on Tuesday confirmed it was "aware of the second video appearing on social media" and said "its contents are being assessed".
Adair-Whyte, a self-employed courier and student, claimed he was stopped by Savage while pushing his moped to his friends house after it had failed to start.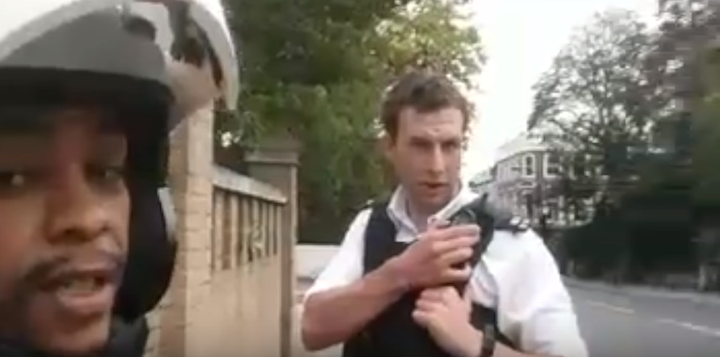 After seeing the video of Savage shared over the weekend, the 24-year-old said he thought it "might be worth sharing my video and my little story with everyone else to make sure it doesn't happen again."
"When I saw the video on Facebook of PC Savage attacking this guy in his car it just continued my suspicions... I was saying to him (when pulled over on September 17), 'you don't have grounds to search me, or any evidence to prove I'm a criminal, or anything... it's just your ego... you've seen a black guy in a jacket pushing a bike that's slightly broken and immediately assume he's a criminal'."
Adair-Whyte said he is often stopped by police for no apparent reason so always films the interactions "for my safety".
During his video Adair-Whyte claims that Savage "grabbed my wrist straight away" and told him to stop, before taking his moped keys off him.
"He thinks he has the right to assault me and accuse me of being a thief, which I thought, 'you've gathered all these suspicions from seeing a damaged bike', which is unfair."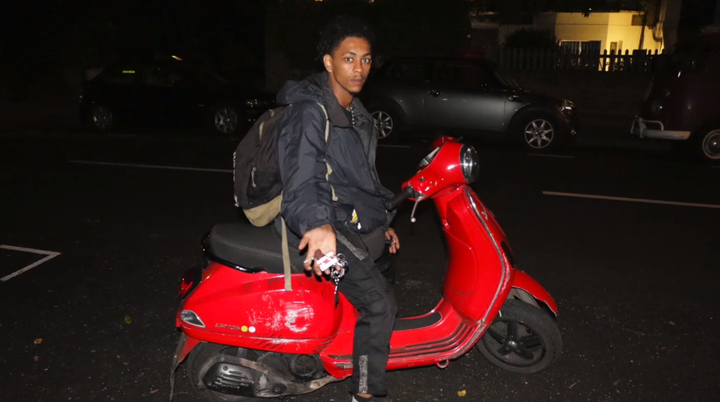 He added: "You think because you've got your uniform on, your little costume on, you can come and stop people and harass them and embarrass them on the high street.
"And they search you and embarrass you and humiliate you. I just get ill, it stresses me out. I can't think straight. I lose all appetite."
Adair-Whyte said he told the officer his name and gave him the moped's registration "without hesitation", yet, "he still proceeded to handcuff me and detain me, call for backup.. humiliate and embarrass me on the road and I hadn't actually done anything wrong, or anything suspicious. I was pushing my bike because it wouldn't start."
In the video Savage explains to Adair-Whyte - who initially accuses the officer of stopping him "through discrimination" - that he apprehended him because he thought Adair-Whyte may have "picked it (the moped) up from somewhere".
The officer then explains: "Having stopped you I've become suspicious because I've seen the state of the moped (it has a broken front wheel guard) and I suspect it might have been involved in moped enabled snatches."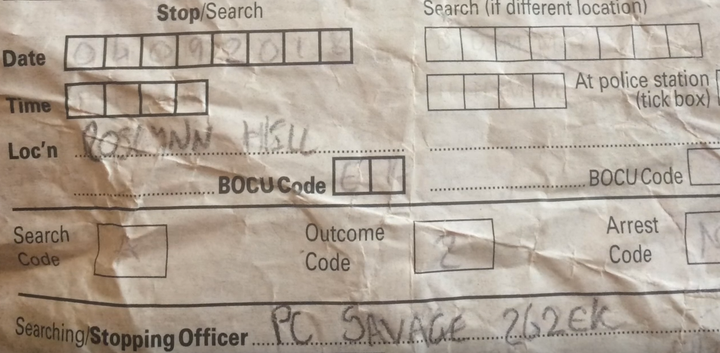 Adair-Whyte claims he was held for 30 minutes after being handcuffed and later taunted when four "back-up" officers arrived: "The first one said, 'oh that looks like a nice legitimate, roadworthy bike'.. all you've done is be provocative, making me feel threatened. I'm just one guy on a moped so why do you need back-up. Your the police officer with the cosh and the Taser and the handcuffs and the bits and bobs."
Adair-Whyte ended the video by urging police officers to remember you "swore an oath to uphold the law not to just go around accusing people of being criminals and harassing people because that's criminal in itself".
He added: "What you're doing is detrimental to the whole of society. You feel you have the right to stop people, assault people, try and confiscate their property... smash their property... brutalise them... you're a police officer, that's supposed to mean something in this country... you're supposed to set a bench mark. You're supposed to set a standard. It's just failing. It's failing left, right and centre and this is perfect example of how it's (policing in the UK) failing."
Adair-Whyte said repeatedly being stopped by police leaves him feeling "really bad about myself".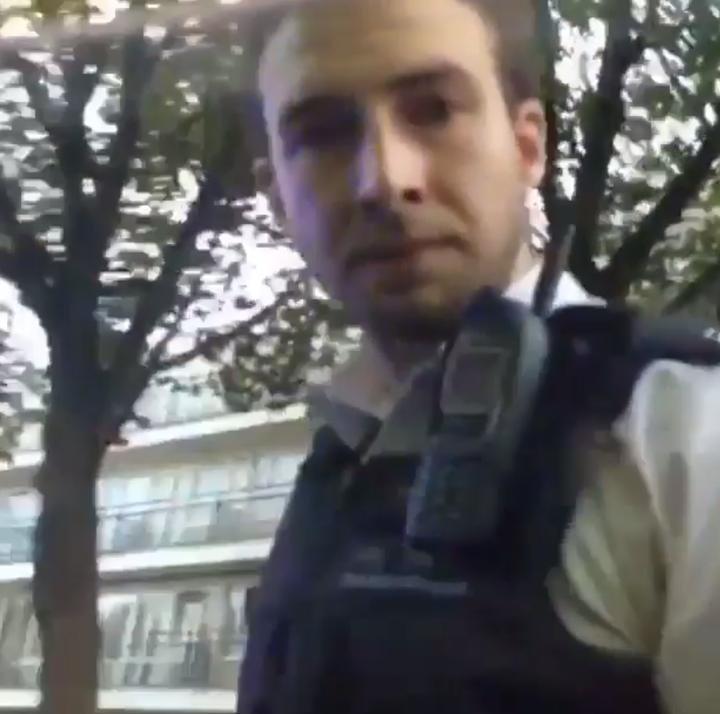 "I am trying. I am working and I am doing progressive things. I'm helping young people, I'm helping other people, I'm helping myself... and to have to stand on the side of the road while five officers take the piss out of me makes me think what's the point because I'm always going to get pulled over."
During the earlier video, which Fontana has lodged a complaint over, an officer is seen attacking his car with a baton after he refuses to exit the vehicle during a traffic stop. He then uses a knife to try and cut Fontana's windscreen out.
Police later confirmed Fontana was stopped because his vehicle was linked to "a man who is of interest to police".
"On conclusion of the incident the officers identified that the driver was not the man in question and he was not arrested.
"The (professional standards) investigation will examine the officer's use of force during the incident," the Met said in a statement.
Fontana later said of the traffic stop: "I just thought 'is this for real? Is this really happening?'
"There was so much shock. It's something nobody should ever have to experience."
The video was condemned by hundreds of commenters on social media as "fucking disgraceful".
A study published in January 27 called Dangerous Associations also found "evidence that black and minority ethnic people are serving long prison sentences because of unfair and racist criminal justice practices".
Popular in the Community