A "transformational" new test for detecting Down's syndrome in unborn children has been found to be far more accurate and less stressful for expectant mothers, in a series of NHS trials.
Laura Russell, policy manager at sexual health charity FPA says the new non-invasive prenatal testing (NIPT) screening methods will negate the risks of miscarriage that are associated with the current invasive diagnostic tests.
But some campaigners worry that the test, developed by Queen Mary University, will increase the number of children with the genetic disorder being terminated, because mothers have not been properly counselled.
Currently 90% of babies who are found to have the condition in the womb are aborted, according to the Don't Screen Us Out campaign, who oppose the use of the new screening method until "all ethical issues have been addressed".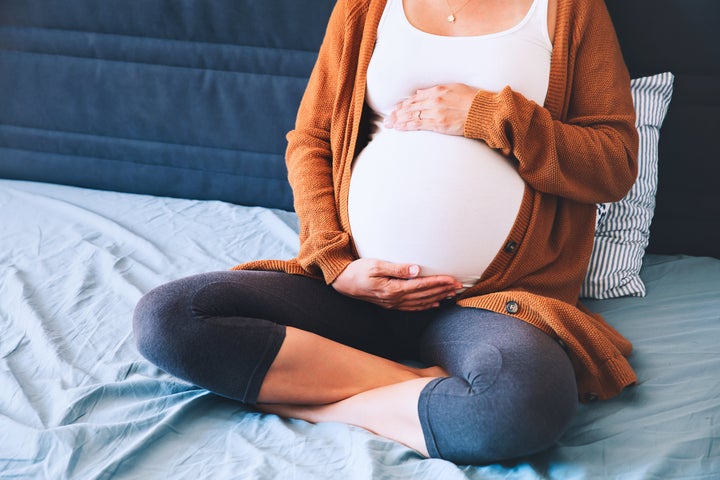 Currently, if mothers-to-be choose to undergo screening for Down's syndrome they have to undergo several stages of testing, between 10 and 14 weeks of their pregnancy, beginning with a preliminary blood test and then an ultrasound.
If they are perceived to be at risk, they will then have a procedure that involves using a needle to withdraw a sample of amniotic fluid from the uterus for further testing.
This accurately detects Down's syndrome in 81% of cases and has a 'false positive' rate of 2.42%.
The new NIPT screening simply requires pregnant women to have a blood test and if they are found to have a more than one in 800 chance of their child having the condition, then their blood sample is sent for detailed DNA testing.
In the sample trial on a pool of 22,000 women at five hospitals, the screening detected 101 out of 106 affected pregnancies (95% detection rate which is 14% better than previous methods) with only four 'false positives' (0.02% compared to 2.42%) and has now been approved for a wider NHS rollout next year.
Jane Fisher, director at Antenatal Results and Choices (ARC), a national charity helping parents and healthcare professionals through antenatal screening, said steps are being taken to ensure women who take the new test will get guidance about the results.
"We welcome the fact that next year NIPT is being introduced into the NHS in a careful way," she said.
The organisation, which is "supportive" of women who want to take the test, is working alongside charities Down's Syndrome Association, SOFT UK and Public Health England in delivering training to health professionals to help ensure they can support women to make informed choices throughout.
The FPA agrees that women and their partners must be fully supported by healthcare professionals to make an informed choice when faced with an antenatal diagnosis, whether their choice is to continue or to end a pregnancy.
"An NHS screening programme that centres on choice is vital. It's important that women are supported with a range of information," says Russell.
However, Lynn Murray, spokesperson for Don't Screen Us Out, is concerned about the longer-term impact of the availability of this testing.
"The researchers are claiming this approach is going to lead to more babies with Down's syndrome being identified, so it is likely to result in an increase in the number of children with Down's syndrome screened out by termination," she said.
"This is likely to have a profound long-term effect on the population of the Down's syndrome community, and further enable a kind of informal eugenics in which certain kinds of disabled people are effectively 'screened out' of the population before they are even born."
She adds: "It's insulting to the community of people with Down's syndrome and our families to call this 'transformational'."
Although the tests are optional, all expectant mothers are informed about their availability, and there is approximately an 85% uptake.
On average, just one or two children with Down's syndrome are born in Iceland each year. Sometimes, as a result of an inaccurate test.