As Trump won the key states of Ohio and Florida, surges in traffic meant no one could access the site.
Google trends also shows a sharp spike in search queries around the times states were announced.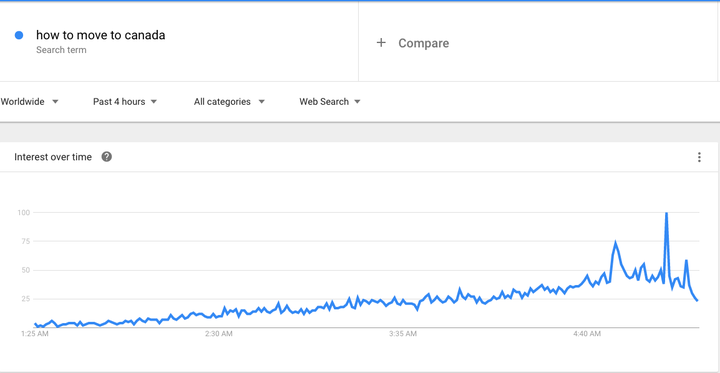 Canadian Prime Minister Justin Trudeau has already said he would welcome Americans fleeing Trump.
"Cape Breton is lovely, all times of the year," he said with a smile, referring to a viral website that has encouraged Americans to seek refuge on the small island off Canada's Atlantic coast should Trump win.
Another person who might be busy is Adam Hills, host of Channel 4's The Last Leg.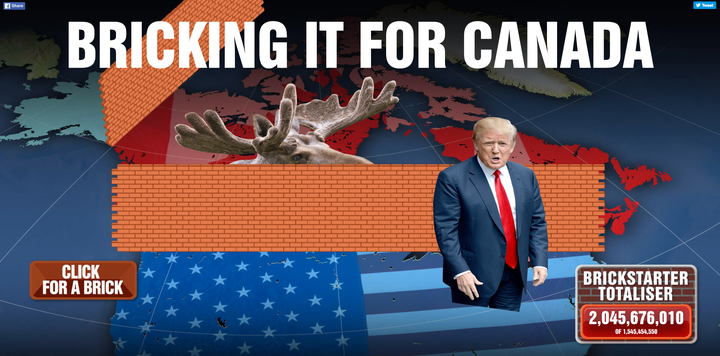 Hills explained: "If I was Canada I'd be worried, because they're going to face an influx of refugees - and they are harder to look after than any other refugees because they need way more food.
"Plus Americans don't speak basic English, they carry more guns and they refuse to assimilate with other cultures.
"That's why we here at The Last Leg have decided to help Canada build a wall.
"We would like everyone in the world to pledge a brick to help keep Americans in America.
"And to do it, we've set up a website."
The campaign has the support of Alan Carr, Phil Jupitus, Jack Dee and even Monika from the Cheeky Girls, complete with "Brickstarter" to help the country build their wall.
Popular in the Community