A drug derived from cannabis could dramatically improve the lives of people with epilepsy, new research suggests.
Scientists at Great Ormond Street Hospital are currently testing the drug, called Epidiolex, on patients with a rare form of epilepsy called Lennox-Gastaut Syndrome.
Patients with this type of epilepsy can experience up to 80 seizures per day, but according to The Mirror, the trial has found the drug improves symptoms in 42% of cases.
Previous trials have already suggested the drug could be used to treat other forms of epilepsy.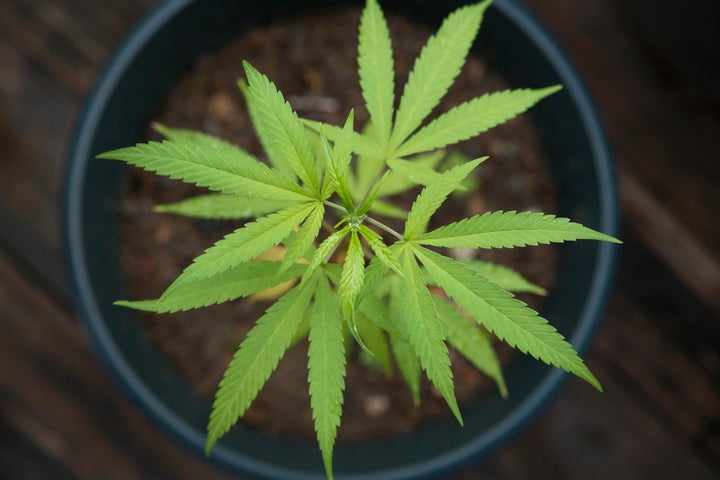 The Great Ormond Street trial is part of an international study on Epidiolex involving 200 adults and children with epilepsy.
The drug is based on CBD, one of the non psycho-addictive elements of the cannabis plant.
The latest trial found 42% of patients with Lennox-Gastaut Syndrome reported improved symptoms, compared to 17% who received a placebo pill.
Around 40,000 children in the UK have epilepsy and according to Epilepsy Action, between one and five in every 100 children with epilepsy will go on to develop Lennox-Gastaut Syndrome.
Commenting on the trial so far, Professor Helen Cross, from Great Ormond Street Hospital, told The Mirror: "The results have been encouragingly good with patients having many seizures a day having their fits reduced to a handful.
"If this drug works on one of the most extreme forms of epilepsy then we believe it should work for patients whose epilepsy is not controlled but who have fewer seizures."
A previous trial found the drug could also help reduce seizures in patients with Dravet Syndrome, another type of severe epilepsy where seizures often last longer than five minutes.
Around 600,000 people in the UK have epilepsy and as many as a third are thought to be drug resistant.
Without help to limit seizures, accessing education and work can be difficult for those diagnosed, but the researchers are hopeful Epidiolex could change this.
Dr Cross said: "To have had such good results with Epidiolex in two of the most challenging epilepsy holds out hope for those less severely affected."