On Tuesday evening, Chauvin was found guilty on all charges – second-degree unintentional murder, third-degree murder and second-degree manslaughter – with a number of public figures sharing their thoughts on the ruling.
In a short message posted on her website, Beyoncé wrote: "After too many years of misguided justice, today is a good day.
"I encourage all of us to continue to pray for George Floyd's family and for all the families who seek justice for their loved ones who are victims of too many years of inequalities."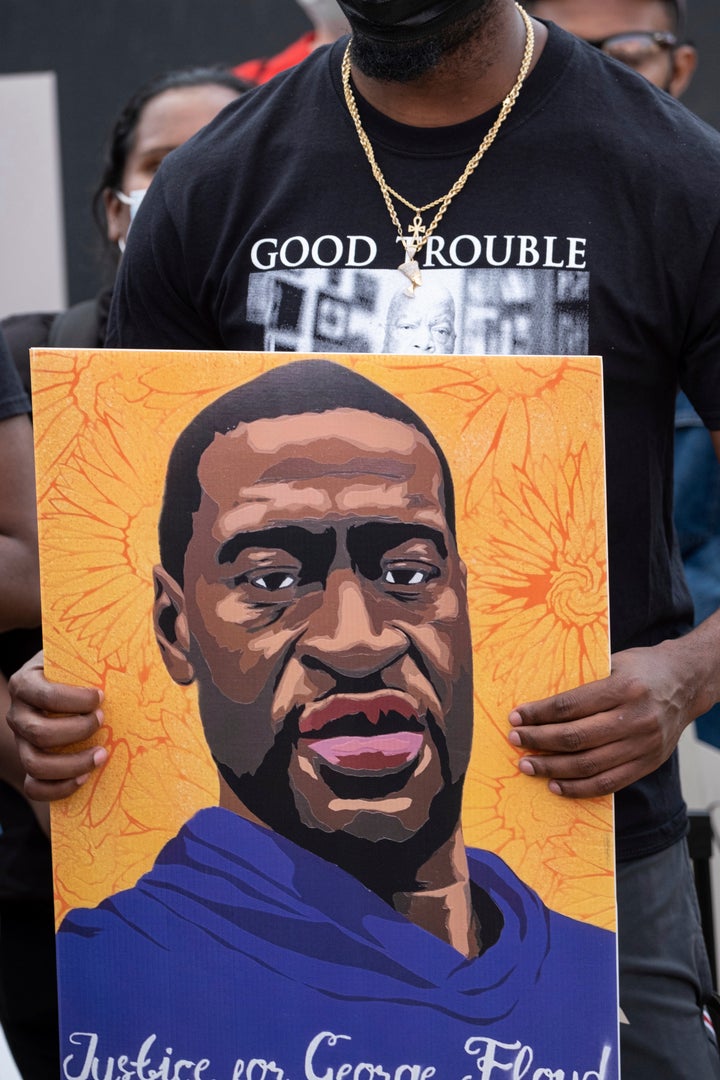 Oprah posted a photo of George Floyd on her Instagram page, writing that she was feeling "relieved" and "emotional in ways I didn't expect" about the Chauvin verdict.
"I cried tears of joy as each verdict was read," she said. "I'm grateful to the witnesses and their testimonies. Grateful to Darnella Frazier. Grateful to every Juror for seeing and acknowledging what the world saw on that tape. Thank you God for real!"
Many of the tributes shared condolences with George Floyd's family, while also taking the moment to acknowledge Darnella Frazier, the 17-year-old who recorded footage of the murder on camera:
Chauvin was one of three officers who pinned down Floyd, a Black Minnesotan, for nine minutes and 29 seconds last spring as Floyd repeatedly said he couldn't breathe. Yet Chauvin knelt on Floyd's neck the entire time.
Floyd's murder sparked international racial justice protests in his name.
"George Floyd mattered," Minnesota Attorney General Keith Ellison said during a press conference after the verdict was announced.
"He was loved by his family and his friends ... But that isn't why he mattered. He mattered because he was a human being. And there is no way we can turn away from that reality."
Under Minnesota law, second-degree murder carries a maximum sentence of 40 years in prison, third-degree murder carries a maximum of 25 years and second-degree manslaughter carries a maximum of 10 years.
In this case, because the charges are for the same crime, it's likely the years would be served concurrently, resulting in a potential maximum sentence for Chauvin of 40 years behind bars.