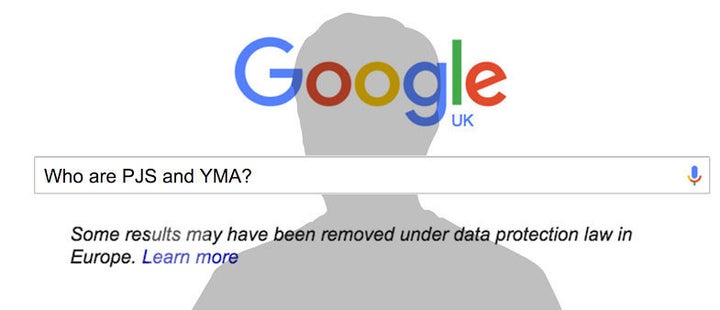 Searches for the real names of either person return a warning at the bottom of Google's search results.
The pair - known only as 'YMA' and 'PJS' - revealed they had instructed an online privacy firm to lodge complaints against links that breached the injunction. The number of offending stories deleted from Google's result pages is over 150, according to the Daily Mail.
Speaking at a hearing today to defend the injunction, Desmond Browne QC, the lead of PJS's legal team, confirmed that "remarkable efforts" were being made to remove information that named his client from Twitter and Google.
"Some results have been removed under data protection law in Europe"
A popular UK political blog, a Scottish Sunday newspaper and a US magazine have been among publications to reveal the names of the couple behind the injunction, which stops the media reporting that one of them had extramarital sex.
The world-famous pair have only been identified as PJS and YMA. PJS allegedly had a threesome with another couple.
Any takedown notice could see users in England and Wales being blocked from reading articles that name the couple, even if they are published by news organisations operating outside the country.
Google has yet to return requests for comment, but notices on the search engine's results page indicate results may have been removed under "data protection laws".
Despite the widespread reporting of the names outside England and Wales, courts are still enforcing the injunction on the grounds of maintaining the celebrity pair's children.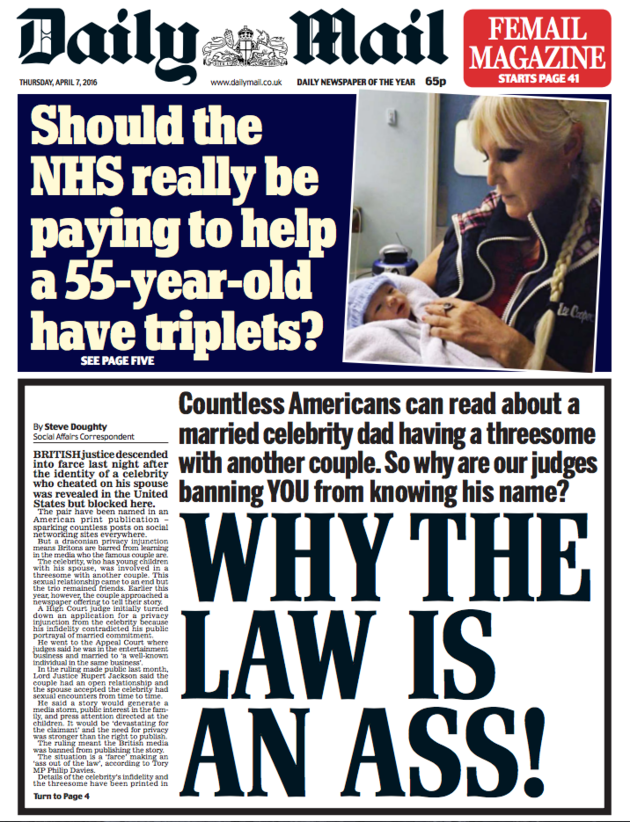 However, the injunction's existence has kept the story in the papers this past week, as the press writes increasingly ferocious articles mocking the injunction while having to not reveal the couple's identity.