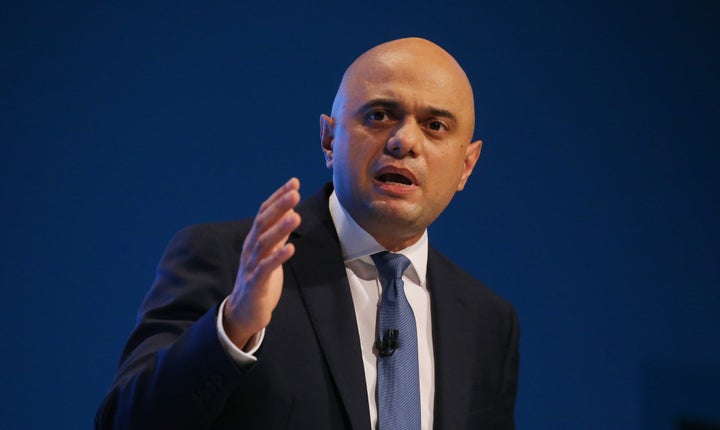 Speaking at a fringe event at the Conservative Party conference in Manchester, Javid said he understood the "arguments against" the levy and it was "something that's on my mind".
Inheritance tax is paid to HM Treasury when a person's estate is worth more than £325,000 when they die.
But the move could spark anger as it would see the Treasury offering a huge handout to some of the UK's richest people.
When asked whether he would reform the tax, he said: "I shouldn't say too much now, but I understand the arguments against that tax.
"I do think that when people have paid taxes already, through work or through investments and capital gains and other taxes, there is a real issue with then asking them, on that income, to pay taxes all over again.
"Sensible changes have already been made, but it's something that's on my mind."
The news is likely to intensify questions about which tax rises Boris Johnson's government will use to pay for numerous spending commitments made in recent weeks, including 20,000 new police officers and cash for hospitals.
Asked about what preparations were being made for no-deal, Javid said it "wouldn't be prudent or sensible" to set out plans now, but acknowledged a crash-out on October 31 would mean a "deeper set of changes" for the UK economy.
The Conservative minister confirmed that he had a picture of Margaret Thatcher hanging on the wall at Number 11, which he brought with him from the Home Office after his time as secretary of state there.
Javid, who lost out in the Tory leadership contest, was also asked whether he still harboured ambitions to be prime minister.
Asked what he would do if "a ball came loose at the back of the scrum" - a phrase Johnson himself used when asked whether he wanted to topple Theresa May - Javid said: "The ball is not loose, it is being held firmly."
He also batted away claims that Johnson and his senior aide Dominic Cummings were really in control of the Treasury. Cummings is known to have sacked one of Javid's advisors.
The chancellor dismissed speculations there were tensions as "complete rubbish" and "noise from people who wish they had my job".
Javid also defended claims his announcement to hike the current minimum wage of £8.21 an hour to £10.50 an hour within five years.
Jeremy Corbyn has pledged to introduce a £10 an hour minimum wage immediately if Labour win the election.
The Chancellor said his route was "the most market friendly way of doing it".