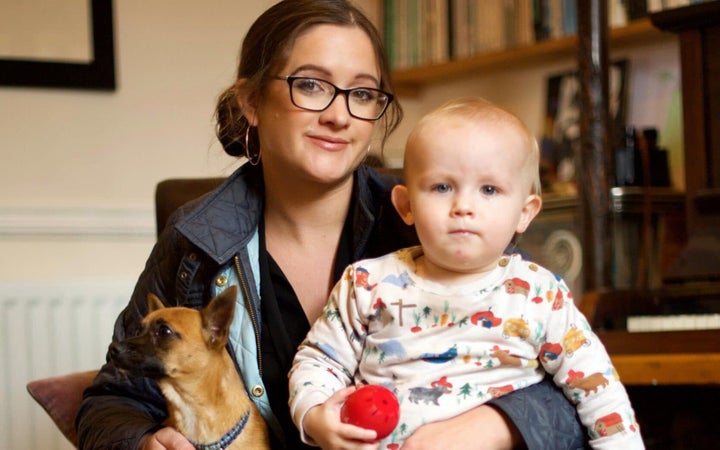 The one-hour programme followed Jo-Rosie Haffenden, a psychologist and animal trainer, as she applied techniques which work on animals to children who were struggling.
Earlier this week, it sparked a petition on Change.org to prevent it from being broadcast, which got over 26,000 signatures – but Channel 4 decided to air it last night anyway.
"If everyone parented the way we train dogs, we would end up with more confident, compassionate and curious human beings," said Haffenden on the show.
One review called the programme "indefensible", but said a 'takeaway' was that we might be treating pets more humanely than children, while another concluded it was "not all that dangerous".
What did other people think, though? Quite a few were so appalled by the title that they refused to watch.
Others felt that, title aside, the show demonstrated how to respond to your child's needs – and that the fuss was "unnecessary" and an "overreaction".
The most controversial inclusion, according to viewers, was 'the clicker' – a device used with dogs (and sometimes autistic children) in Applied Behaviour Analysis therapy. This intended to alter children's behaviour when they heard the click.
In the show, it was used in conjunction with chocolate button rewards, which – as the element that most resembled dog-training – a lot of people were unimpressed by.
There was also heavy use of Jo Frost (a.k.a Supernanny) GIFs, which is proof that even eight years after going off air, it's still many people's parenting show of choice.
Conclusion: They should probably make more Supernanny.
Prior to the show launching, a Channel 4 spokesperson said: "The programme explores a new approach to childcare, grounded in positive, science-based motivational techniques that are used widely by parenting coaches and animal behaviour experts. Throughout filming and broadcast, the welfare of all contributors in the programme is of paramount importance and the process is supervised by qualified child psychologists."
HuffPost UK has contacted Channel 4 for an additional comment since it has aired and will update this piece if they get back to us.