The judge in the Charlie Gard case has ordered the little boy be taken to a hospice to die, unless his parents and Great Ormond Street Hospital reach an agreement by noon on Thursday.
The boy's mother Connie Yates became tearful just before Mr Justice Francis made his decision. "What if it was your child," she said. She left court saying: "I hope you are happy with yourselves."
Yates and Chris Gard said "time had run out" for the 11-month-old boy, who suffers from a rare genetic condition and has brain damage.
They have said they do not expect him to live to see his first birthday on August 4.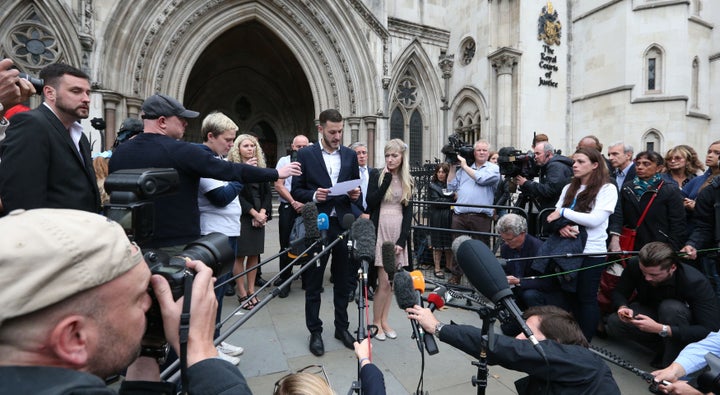 After hours of legal argument, the parents accepted the only options were GOSH or a hospice.
On Wednesday, Mr Justice Francis said Charlie would be moved to a hospice after 12pm on Thursday if there was no agreement.
The hospice's name and the time Charlie will be moved will not be made public, the judge ordered.
Once there, the baby's life support eventually would be switched off.