Chris Gard and Connie Yates have appealed for a paediatric intensive care doctor to come forward to enable Charlie to be cared for in his final hours at their west London home.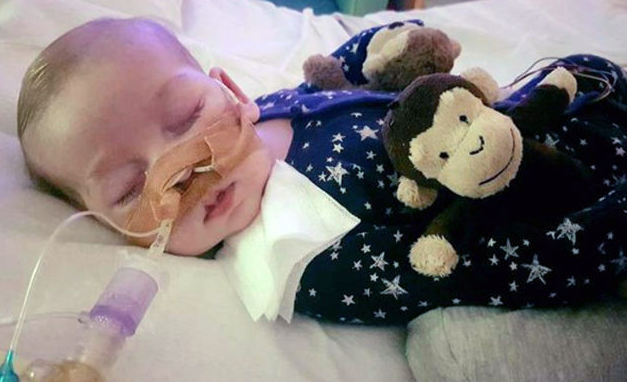 NHS medics believe the best place for Charlie to pass away is a hospice with equipment and medical staff.
His parents, who are both in their 30s, want to take Charlie home to their flat in Bedfont so he can lay in his cot.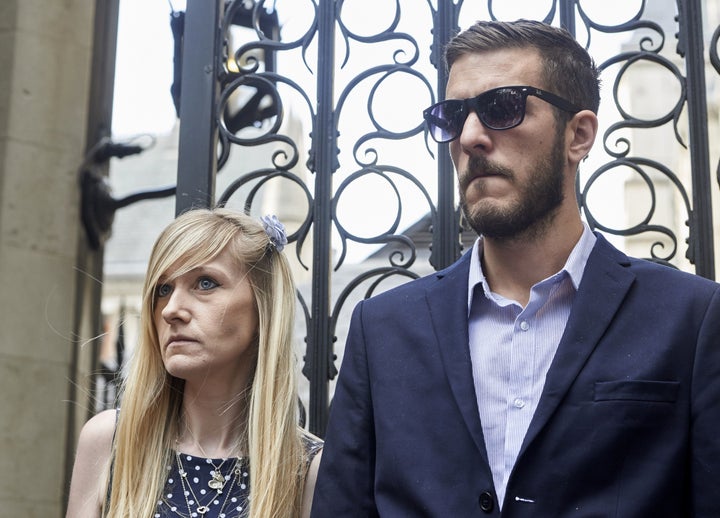 The issues include that his ventilator would not fit through their front door and so they said a better plan would be for Charlie to move to a hospice.
Judge Justice Francis analysed the dispute at a hearing in the Family Division of the High Court on Tuesday and said he will make a decision on Wednesday if agreement cannot be reached.
The hearing is due to resume at 2pm on Wednesday.
Charlie's parents became embroiled in the new fight with doctors a day after abandoning attempts to persuade the judge to let their son travel to America for experimental treatment.
Barrister Grant Armstrong, who leads the couple's legal team, suggested to Francis that hospital bosses were placing obstacles in Charlie's parents' way.
"The parents wish for a few days of tranquillity outside of a hospital setting," Armstrong said.
"The parents had hoped that Great Ormond Street would work with them.''
He said the couple felt there was a ''brutality'' in taking Charlie to a hospice.
Barrister Katie Gollop QC, who leads Great Ormond Street's legal team, said staff were not creating "obstacles".
She said nothing could be further from the truth - she said staff had "moved heaven and earth" for Charlie.
But she said the couple's needs had to be balanced against Charlie's best interests.
She said Great Ormond Street staff had found an ''excellent hospice'' which would give Charlie and his parents the space, privacy and protection they needed.
Gard and Yates had asked Francis to rule that Charlie should be allowed to undergo a therapy trial in New York.
It was recommended by qualified doctor and neurology expert Professor Michio Hirano.
Judge Francis in April ruled in favour of Great Ormond Street and said Charlie should be allowed to die with dignity.
Charlie's parents subsequently failed to overturn his ruling in the High Court, Court of Appeal and Supreme Court in London.
They also failed to persuade European Court of Human Rights' judges to intervene.
But the couple had recently returned to court, saying they had new evidence, and they asked Francis to change his mind.