An online pharmacy has announced it's offering the morning after pill for £4.99.
Chemist-4-U's director and pharmacist, Shamir Patel, said he "firmly believes" in offering emergency contraception with as low a mark-up as possible, to make the pill accessible to all.
The idea is that women order it as an "advanced supply" and keep it in the cupboard, just in case.
Some campaigners slammed the move, saying it's "misleading women into thinking this is routine contraception", but the British Pregnancy Advisory Service (BPAS) has since labelled the criticism as "nonsense".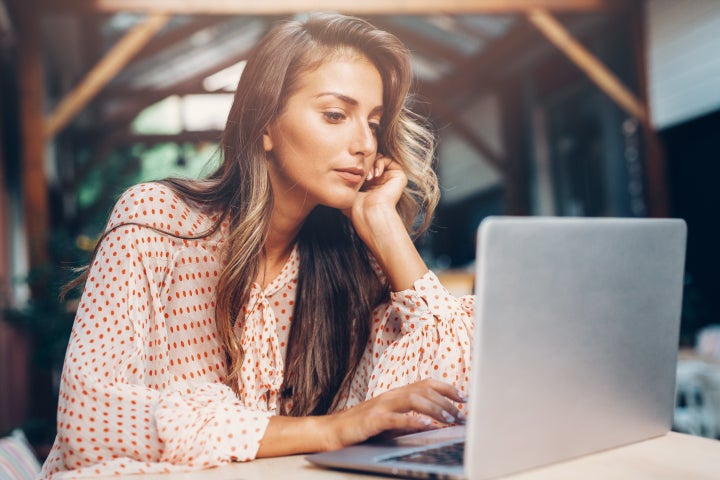 In the past few months, major pharmacies and providers have significantly reduced the price of the emergency contraceptive.
Chemist-4-U's contraceptive is the cheapest to be retailed in the UK.
Shamir Patel said: "We believe healthcare should be affordable, and the morning after pill is not an expensive product to produce. It is our belief that a reasonable price point for online is £4.99 with £1.99 postage.
"We always advise women in an emergency situation, to go to their nearest pharmacy that day, rather than waiting a day to receive it from an online pharmacy.
"However our belief is, an advanced supply from us avoids the panic in the unlikely event of barrier method failure. We advise all patients that EHC should not be used as a regular contraceptive method."
Despite this advisory, some are unimpressed with Chemist-4-U's move.
Josephine Quintavelle, from Comment on Reproductive Ethics, told The Telegraph: "These are really serious drugs - it worries me that even regardless of the moral issues, selling at these prices and without proper consultation is misleading women into thinking this is routine contraception, and something that can be treated casually."
But a spokesperson for BPAS branded her comments as "nonsense".
"Progestogen-based emergency contraception is extremely safe, and is widely available to buy straight off the shelf without consultation in countries across Europe and North America," BPAS told HuffPost UK.
"We commend Chemist-4-U in providing women with an affordable product, and absolutely agree that it makes sense for women to have a tablet at home - just in case - particularly if they are relying on condoms as their primary form of contraception.
"Chemist-4-U's pricing - at £4.99 - illustrates just how cheaply this medication can be obtained by retailers for. There is simply no excuse for the high price tags we have seen from some of the major retailers, and we are delighted to see the price coming down everywhere."
"We think it's a great idea," she told HuffPost UK. "Emergency contraception is already available online at a higher price. Reducing the cost doesn't increase the risks. It does, however, improve accessibility which is always a positive thing, as long as we are encouraging LARC (long acting reversible contraception) methods when people are accessing EHC it can only help reduce unintended pregnancies."
The morning after pill works as an emergency contraceptive by preventing or delaying ovulation, and may also stop sperm from fertilising an egg or prevent the egg from implanting in the uterus.
It is recommended the pill is taken immediately after sex if other forms of protection have failed and is effective for up to 72 hours - which is why having one in the cupboard makes sense.
It's worth noting the pharmacy has a system in place to prevent abuse. So if someone attempts to buy more than three tablets in a six month period, it flags up in the system and prevents them from purchasing more.
A spokesperson for Chemist-4-U told HuffPost UK: "What would then happen is that a pharmacist would pick up the telephone and call the patient in order to engage in a further medical consultation - on top of the online consultation which will have already taken place when the patient ordered the item - at the end of which a decision would be made.
"The pharmacist would talk with the patient, trying to ascertain why, precisely, they were using emergency contraception in this way and then try to counsel them into making the best choice possible in terms of contraception. If, for example, the patient reported that condoms were breaking on a regular basis, the pharmacist would explore other options such as an IUD, contraceptive implant, the Pill, etc."