The 'Masterchef: The Professionals' star died in April after collapsing at the 22.5 mile mark. He was due to host two charity events at the weekend, but after his death the organisers believed they'd have to cancel.
On Friday 25 May however, five former 'Masterchef' contestants travelled to Leeds to make sure the supper club went ahead in the chef's memory. Tom Peters, senior sous chef at Roux At Parliament Square, who ran the marathon alongside Matt, was one of those who helped make the event happen.
"After the tragic passing of our friend, we have to try our best to keep his fantastic legacy going," said Peters. "We're not only hosting this dinner for the Brathay Trust but also out of respect for Matt. He was extremely influential and I am so grateful to have called him a friend of mine."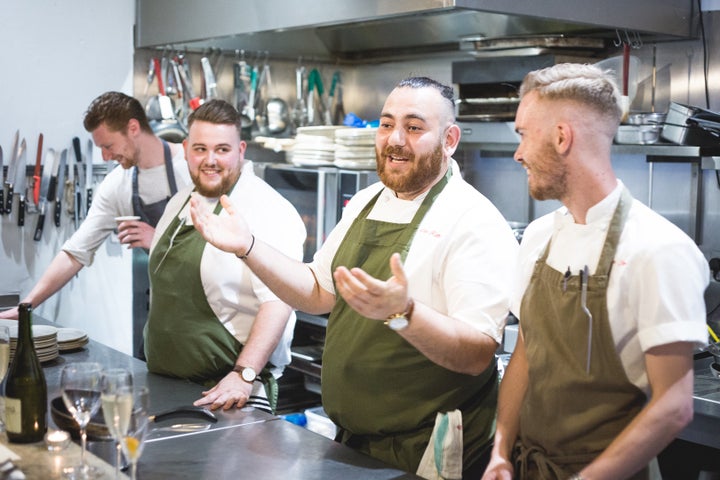 Tickets for the supper club cost £60, with all proceeds going to the Brathay Trust - the charity which Matt ran the London Marathon for.
Event organiser Andrew York, of King Street Social, said 30 people attended on Friday night and another 30 on Saturday. There were six courses altogether, plus snacks - with each chef being responsible for a different dish.
"Matt was going to come up and do both nights [Friday and Saturday]," York explained. "When he died we didn't want to cancel the event because it would've been weird and like he was never here. So I reached out to Tom Peters, who was the guy he was running the London Marathon with, and asked if he'd be able to help. He instantly came back to us and said 'yes'. He reached out to the other Masterchef guys and they all agreed to do it."
Andrew said the fact the chefs knew Matt was "a nice touch". Speaking to us ahead of Friday's event he said he hoped one of them would be able to say a few words in honour of Matt's memory.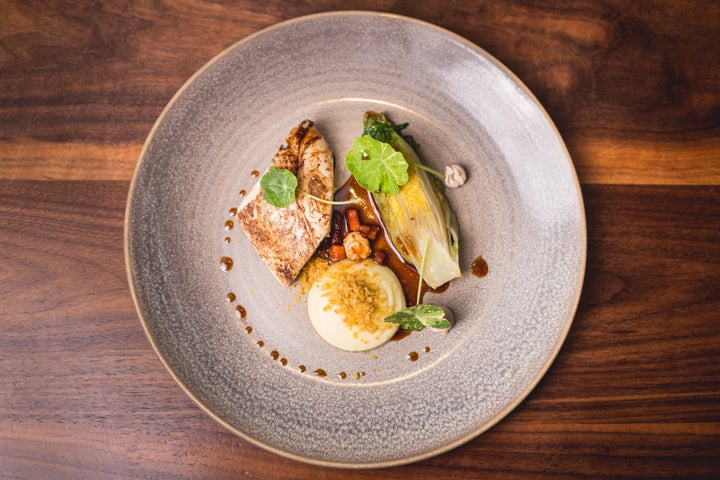 "They wanted to cook to remember him and keep the event going," he added.
All of the chefs offered up their services free of charge. Local companies also donated food and drink to the events, so as much money as possible would be donated to charity.
The second supper club, held on Saturday evening, was hosted by six local chefs who also wanted to pay tribute. Ben Davy from Ox Club was one of them. "It's an honour and a privilege to be involved in this charity dinner," he said. "Matt's ethos and approach to cooking was and continues to be an inspiration to many.
"Life is a precious thing which we all take for granted, if by playing our part in this dinner we can make a small difference to the lives of others by helping to raise cash for Matt's chosen charity, The Brathay Trust, then at least something positive can come of something so tragic."
HumanKind is HuffPost's celebration of kindness, featuring people who do incredible things for others or the planet – transforming lives through small but significant acts. Get involved by joining us on Facebook or telling us about the people who you think deserve recognition for their kind works. You can nominate them here or share your personal story by emailing natasha.hinde@huffpost.com.