A woman whose brother died in the Iraq War has labelled Tony Blair the "world's worst terrorist" as families of those killed indicated they are considering legal action.
Speaking after the release of Sir John Chilcot's report into the war, Sarah O'Connor gave her damning verdict on the former prime minister.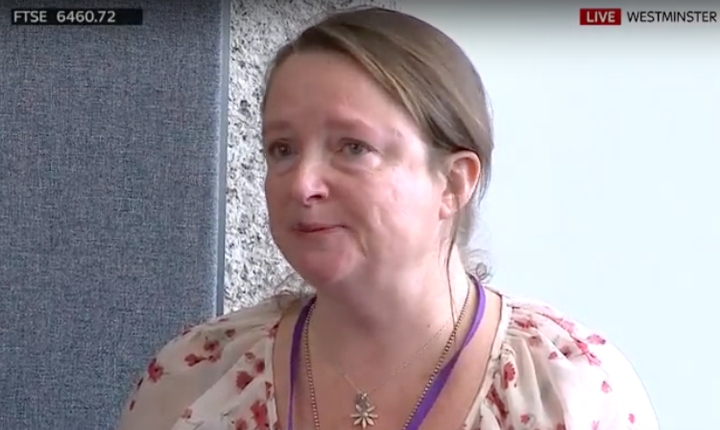 Visibly emotional, she said: "There is one terrorist in this world that the world needs to be aware of and his name is Tony Blair. The world's worst terrorist."
Her comments were met with loud applause in the room.
She added that Wednesday's report had left her feeling such as devastated as the day she heard her brother had died.
Rose Gentle, whose son was also killed in the war, said that the day had left many of the families "gut-wrenched".
In a statement, they indicated that "if such process if found to be viable", they would consider legal action against those criticised in the Chilcot report.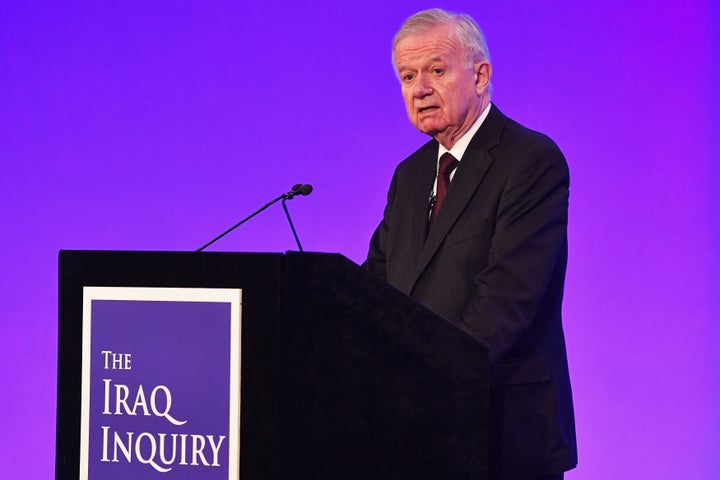 Speaking of behalf of all the families, Roger Bacon, who son died in Iraq, said: "Never again must so many mistakes be allowed to sacrifice British lives and lead to the destruction of a country for no positive end.
"We were proud when our husbands, sons and daughters signed up to serve our country.
"But we cannot be proud of the way our government has treated them.
"We must use this report to make sure that all parts of the Iraq War fiasco are never repeated again, neither in a theatre of war nor in the theatre of Whitehall.
"We call on the British government to immediately follow up Sir John's findings to ensure that the political process by which our country decides to go to war is never again twisted and confused with no liability for such actions."
The former prime minister said he would "take full responsibility for any mistakes without exception or excuse".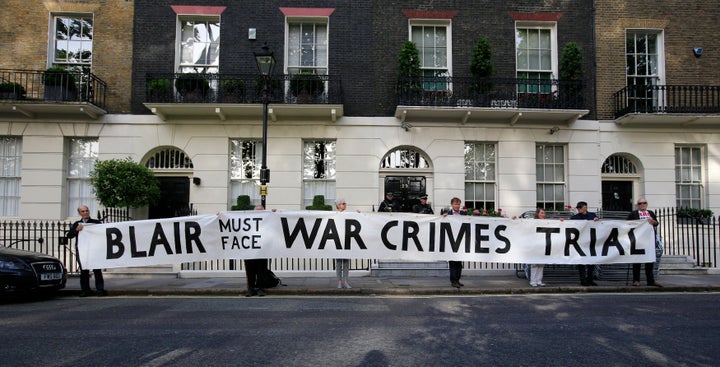 Caroline Lucas also labelled Blair a "war criminal" at a demonstration held in London today.
Lucas addressed the crowd, calling the war "illegal and immoral".
The Green Party MP said she had been looking at the report since 8am today. She told the protesters "it confirms just about all of your worst fears".
Lucas said: "It confirms what we know, that Tony Blair lied when he took this country to war on a false prospectus.
"It lays bare for us to see that he made commitments to George Bush six months before he stood up in parliament saying Saddam Hussein could still avoid war.
"That was not true and we will hold him to account."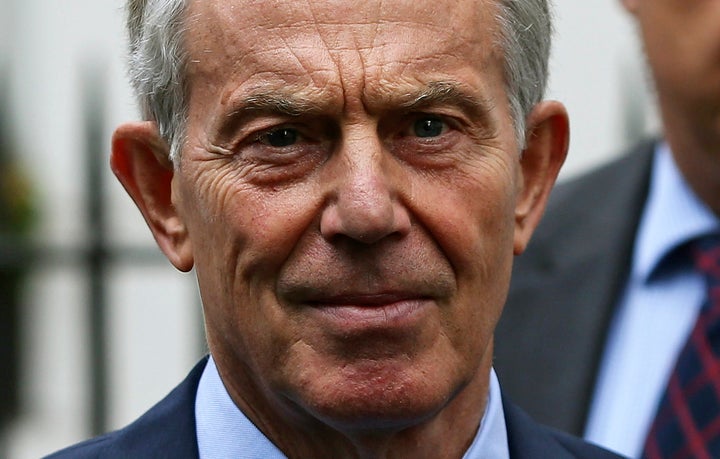 Some of the conclusions drawn included that Tony Blair was told invading Iraq would make the UK less safe, relied on intelligence that was flawed, and decided to take military action before all other peaceful options had been carried out.
Some 179 British service personnel were killed in Iraq between 2003 and 2009, when British troops left Iraqi soil.
Tens of thousands of Iraqi civilians were killed, with some estimates that upto 200,000 died in the aftermath as the country descended into chaos and sectarian violence fuelled by groups ranging from Al Qaeda to so-called Islamic State.