Child refugees, who used to live in the squalid Calais Jungle camp, are leaving new homes in France and sleeping rough because they don't believe authorities will bring them to Britain legally, a charity has said.
Two months after the squalid camp was demolished and unaccompanied children were moved to accommodation centres, they are receiving "confusing misinformation and a consistent lack of information" about their applications to come to Britain, charity Help Refugees says.
The charity said the lack of information was distressing them and some have been leaving the centres to try and make their own way illegally.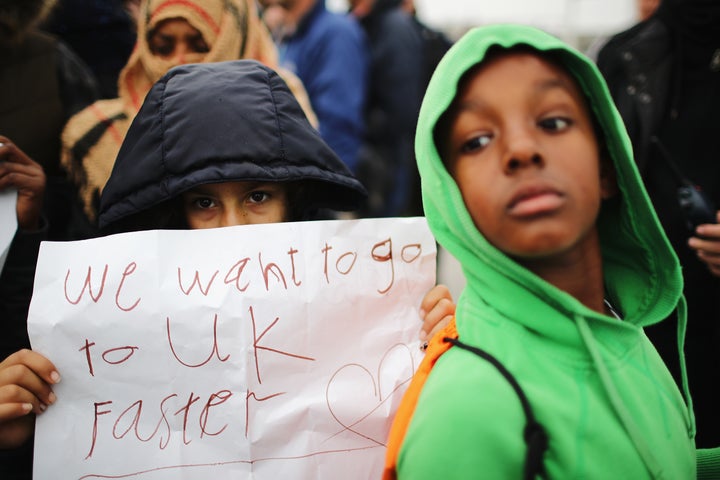 These include children who are homeless in the freezing cold.
Those who have absconded are not being tracked by French authorities, making them less likely to return to their protection, a new report by the charity found.
Rosie Pope, one of the report's co-authors, said: "We are seriously concerned about the welfare of child refugees who, due to a lack of information, are becoming desperate.
"Increasing numbers of children are leaving accommodation centres and living homeless and unsupported as Winter draws in."
Her co-author Benny Hunter said: "Since visiting these centres, we are still dealing, on a daily basis, with deeply distressed minors seeking psychological support and information on their case for transfer to the UK.
"Without a legal route to safety, they are hopeless."
Their report noted that there was no mechanism for them to be brought back into the centres, if they fled.
"There are insufficient measures in place to reconnect them with accommodation centres and re-enter them into child protection mechanisms," the report notes.
"As such, minors who leave [centres] are at risk of injury and death, as well as human trafficking and sexual exploitation."
The report authors also spoke to three children not taken to the centres, two of whom were hospitalised during the demolition of the Calais camp and, as such, missed the chance to be taken to one.
Two were interviewed in hospital by the Home Office but none of them had received any further information about their application for asylum in Britain since leaving the camp.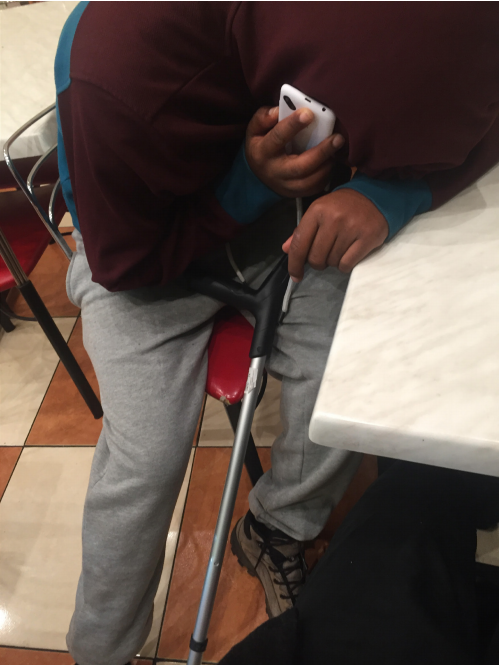 One of them was Dawit, a 16-year-old who fled his native Eritrea to escape conscription. He suffered an abscess on his leg and had go to to hospital as the Calais camp burned during the eviction in October.
He was interviewed by the Home Office during his stay in hospital, as he had family in Britain that made him eligible to apply for asylum here rather than France.
He was transferred to a centre but, suffering from PTSD after his journey from Eritrea in which he was kidnapped, tortured and ransomed. He did not believe the Home Office was going to bring him to the UK and he fled.
He ended up sleeping rough in Paris, telling Help Refugees: "There is nothing happen[ing] in France about going to UK and there is no way to go throughout this process... There is no hope."
Help Refugees found children in the centres, whose mental health had deteriorated since leaving the Calais camp, where 90% of children were once found to have shown signs of PTSD or depression.
One, who was self harming and had a brother in the UK, said: "I need my brother. I only want my brother. I will kill myself if I am not with brother".
Liz Clegg, a volunteer who helped looked after many of the Calais camp's unaccompanied children, said the Home Office's approach to bringing children to Britain was "haphazard" and amounted to "emotional and psychological abuse".
She added: "Confusion, mixed messages and a sickening waiting game. A number of children have contacted us to say they have left the centres as there is 'no chance', others call us repeatedly to get some clarity or just some comfort.
"The Government needs to act immediately, to avoid further distress to already traumatised children."
Help Refugees' latest report follows claims children being accommodated by French authorities were being made to work on fruit farms.
At the time, a Home Office spokeswoman said: "We are continuing to work closely with the French Government and other partners to identify unaccompanied asylum seeking children who may be eligible to come to the UK.
"Our priority is transferring these children as soon as possible and ensuring their safe arrival."