A mum says she hasn't stopped crying since she went to pick up her five-year-old son from the airport only to be greeted by a child she didn't recognise.
Maribel Martinez was shocked when JetBlue staff presented her with another little boy at Kennedy Airport in New York, US, on 17 August.
Her son, Andy Martinez Mercado, was meant to have been returning home after visiting family in the Dominican Republic, and Martinez said she paid an extra $100 fee for a JetBlue representative to escort him onto the plane.
"I thought he was kidnapped," Martinez, 38, told New York Daily News. "I thought I would never see him again."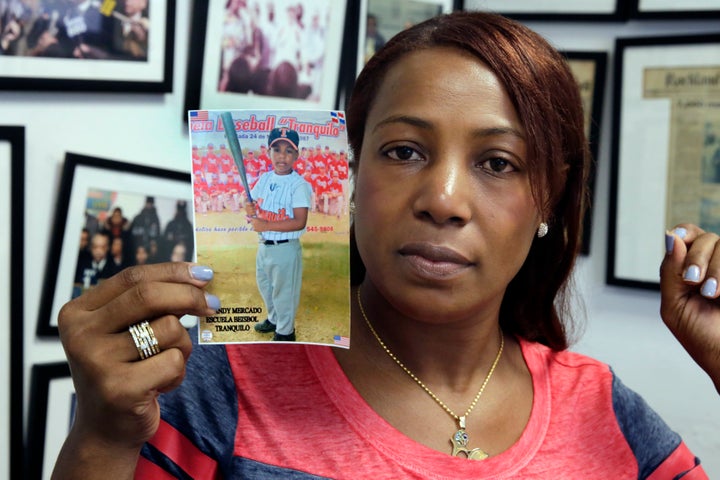 According to Martinez, it took airline staff three hours to determine Andy's location - he was 214 miles away in Boston, where the boy at Kennedy airport was supposed to be.
"I was freaking out," Martinez added. "I didn't know if he was alive. I still haven't stopped crying."
A JetBlue spokesperson said in a statement: "Two unaccompanied children of the same age traveling separately from Santiago, Dominican Republic, one to New York JFK and one to Boston — each boarded a flight to the incorrect destination.
"Upon learning of the error, our teams in JFK and Boston immediately took steps to assist the children in reaching their correct destinations. While the children were always under the care and supervision of JetBlue crew members, we realise this situation was distressing for their families."
The identity of the other child involved in the incident has not been released, but JetBlue states he was safely returned to Boston.
The airline refunded Martines $475 for the flight and gave the family $2,100 in credit for future flights. She intends to take legal action against the airline.