Children In Need's annual show is back, with members of the public and celebrities taking fundraising up a notch. The yearly event raises much-needed cash for disadvantaged children and young people across the UK to ensure support is there when it's needed.
Parents are able to do their bit by donating cash during the show and there's no reasons they can't involve their kids, too.
Use these five activities to start a conversation with your kids about the charity and Pudsey Bear with these five activities. Better yet, you could sell on your cakes or crafts to family and friends to show your kids how easy fundraising can be.
1. Pudsey Bear Face Painting
Thankfully, this is a face paint design anyone could do. Choose between spots or a simple yellow and black face paint to get your kids ready for the show.
2. Spotty Clothes And Pudsey Onesies
The Pudsey Bear onesie is perfect for a cosy night in on the sofa.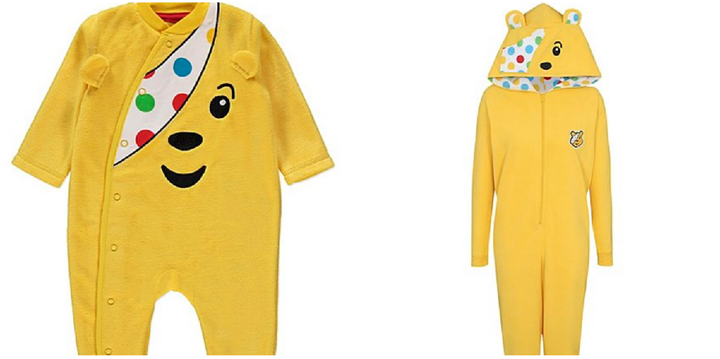 If you don't have time to shoot to Asda, spotty clothes will fit the bill.
3. Pudsey Ears
4. Pudsey Bear Baking
The options for Children In Need-style baking are endless, so here are a few to get you started.
5. Children In Need Crafts
Get the paper, glue and scissors out for an evening of crafts while you're watching the show.
Why the world forgot about the #BringBackOurGirls Children