A class of Year 6 children who wrote to Nicky Morgan addressing their issues with SATs exams were not impressed with the response they received.
They said they were "deeply disappointed" by the "incredibly stressful", "difficult" and "uninspiring" questions in their SATs.
They also referenced there was "limited complex punctuation" - for instance, there were no semi colons or ellipses in the paper.
"Having asked our MP to present it to Nicky Morgan, we've received a reply from her personally," Miss Megan Thomas, the class' teacher told The Huffington Post UK.
"The reaction from the children? 'Well it doesn't really say anything, does it?' and general horror at her handwriting."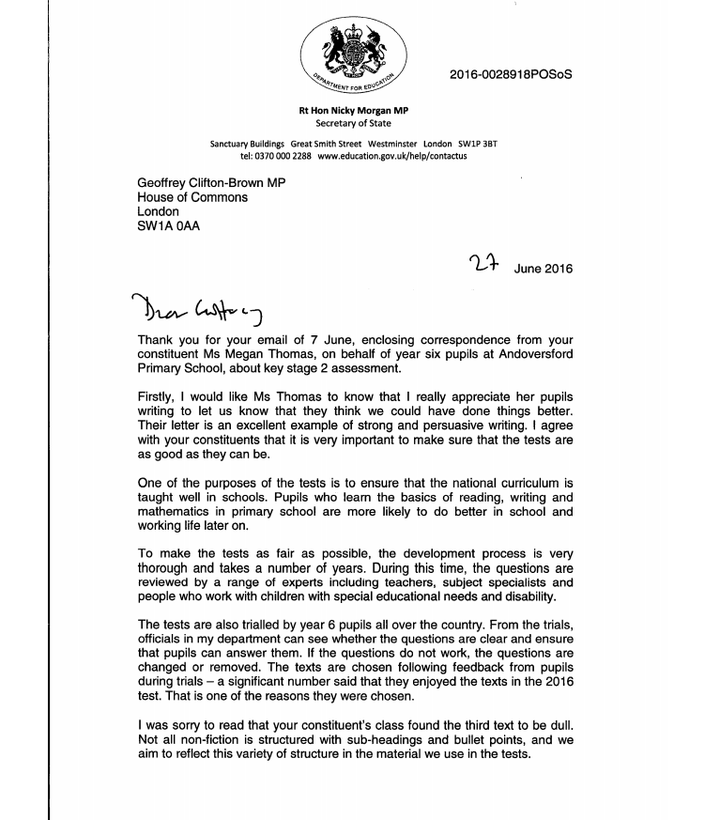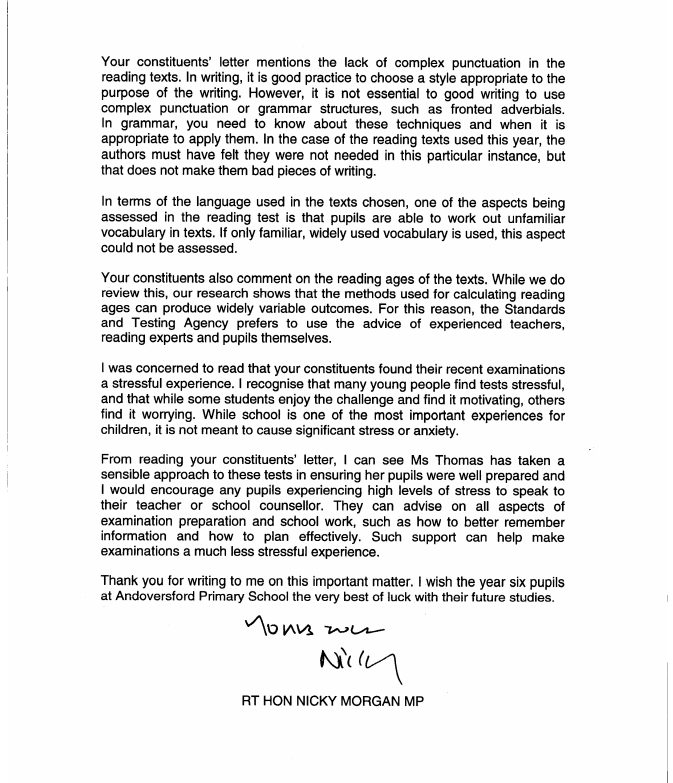 Thomas also said the children read the first paragraph on page two in "disbelief".
She added: "The authors must have felt they were not needed in this particular instance, but that does not make them bad pieces of writing."
Commenting on this, Thomas said: "This year, all Year 6s have been expected to use semi-colons, hyphens, dashes and colons - if they can't then they don't receive 'age related expectations' and aren't 'secondary ready'.
"Fronted adverbials are also specifically mentioned. Any teacher I've shared it with has been completely riled by these comments which totally contradict every part of the 'all or nothing' teacher assessments we've been forced to follow this year."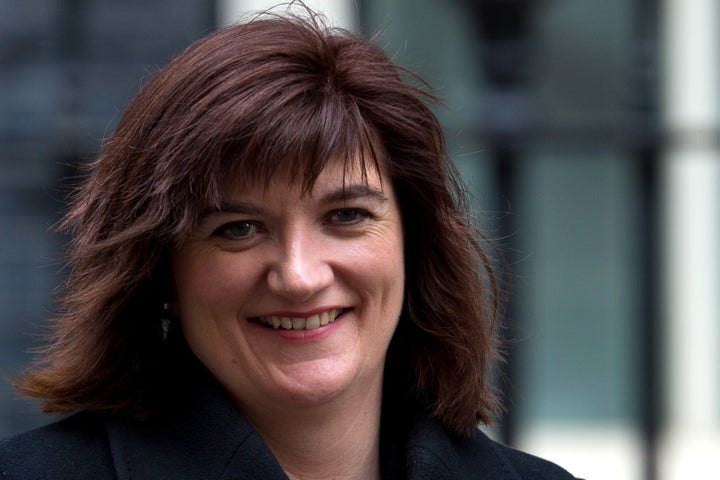 In Morgan's letter, she also complimented the children for their "strong, persuasive" writing and she went on to say the tests had been trialled by a number of Year 6 students over the country and "significant number" of pupils had enjoyed them.
"I was sorry to read that your constituent's class found the third text to be dull - not all non-fiction is structured with sub headings and bullet points," she added.
Thomas said her pupils had told her that they "had better write another letter".

Funny exam answers on Reddit