Antidepressants prescribed to children are largely ineffective, research has suggested.
A review of clinical trial evidence found that of 14 antidepressant drugs only one, fluoxetine - marketed as Prozac - was better than a placebo at relieving symptoms in children with major depression.
Another drug, venlafaxine, was found to be associated with an "increased risk of suicidal thoughts and suicide attempts".
Professor Peng Xie, a member of the research team from Chongqing Medical University in China, said, according to PA: "The balance of risks and benefits of antidepressants for the treatment of major depression does not seem to offer a clear advantage in children and teenagers, with probably only the exception of fluoxetine."
However, the authors of the study stressed that the "true effectiveness and safety of antidepressants" taken by children remained unclear.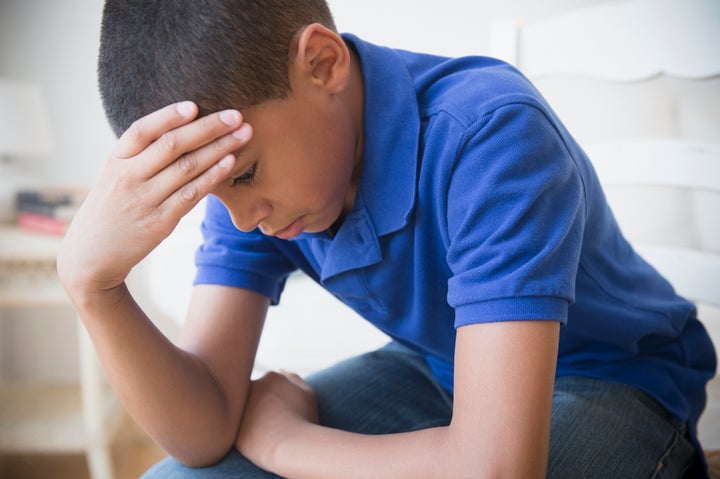 The researchers conducted a review of all published and unpublished trials looking at the effects of 14 antidepressants in young people with major depression up to the end of May 2015.
The analysis of 34 trials involving 5,260 participants, with an average age of nine to 18, found that only with fluoxetine, benefits outweighed risks in terms of efficacy and tolerability.
Nortriptyline was less effective than seven other drugs and the placebo, while imipramine, venlafaxine and duloxetine were the least well tolerated.
Compared with placebo and five other drugs, venlafaxine was linked to an increased risk of suicidal attempts or suicidal thoughts.
Due to a lack of reliable data, the researchers said it was not possible to carry out a comprehensive analysis of "suicidility risk" for all drugs.
Pharmaceutical companies funded 65% of the trials. Ten trials were judged to have shown a high risk of bias while 20 were rated as "moderate". Only in the case of four trials was the risk of a biased outcome considered to be "low".
The researchers recommended close monitoring of young people on antidepressants, regardless of what drugs they were prescribed, especially at the start of treatment.
Commenting on the study, Nick Harrop, campaigns manager at YoungMinds told The Huffington Post UK: "It's crucial that children and their parents have comprehensive information about the effects that antidepressants can have so they can make informed decisions about treatment.
"The trial says that fluoxetine can be effective in relieving the symptoms of depression in young people, and that's the main antidepressant that GPs should prescribe to under 18s according to NICE guidelines.
"If they are prescribed, antidepressants should never be the only course of action – there should always be a balanced approach to treatment, with psychological therapy alongside medication to ensure that the person has the best possible chance of recovery."
Dr Nitin Shori, medical director of the Pharmacy2U Online Doctor service, told HuffPost UK: "Child and adolescent mental health is an emotive issue affecting many families and young people and this research reinforces the need for more understanding.
"The current consensus among medical professionals treating young people with mental health issues is that antidepressants can be helpful in supporting patients with moderate to severe depression.
"Unlike treatment of physical conditions, for example hypertension, it is difficult to measure the benefits of antidepressant use in individual patients with mental health issues.
"I would urge anyone with concerns about a drug treatment regime being undertaken personally, or by a close family member, to seek medical advice."
In January 2016, researchers in Denmark found children who are prescribed certain antidepressants may have "double the risk" of suicide and aggressive behaviour, a new study has suggested.
Researchers recommended "minimal use" of selective serotonin reuptake inhibitors (SSRIs) and serotonin-norepinephrine reuptake inhibitors (SNRIs) to combat depression in children, as they state the possible harm may outweight the benefits.
However, researchers stressed that there is not enough patient data available to fully assess the true risk of all associated serious harms.
At the time, Stephen Buckley, head of information at mental health charity Mind told HuffPost UK parents should remember medication should always be taken alongside therapy.
"Current NICE guidelines on treating moderate to severe depression indicates that antidepressants should be offered only in combination with a talking therapy and with additional safeguards to check for any adverse reaction to the medication, including aggressive or suicidal feelings," he said.
"Parents or carers should be involved in discussions about treatment choice and should be made aware of any risks."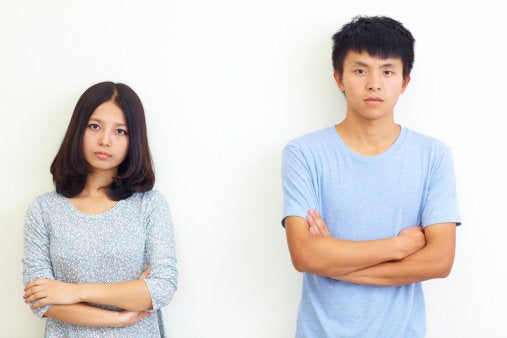 15 Facts About Depression