Coronavirus has changed everything. Make sense of it all with the Waugh Zone, our evening politics briefing. Sign up now.
G7 leaders want China to answer questions over its handling of the coronavirus outbreak, Downing Street has said.
Boris Johnson's official spokesman said how Covid-19 took hold and "why it wasn't stopped earlier" should be made clear as part of a "deep dive review" suggested by foreign secretary Dominic Raab.
The UK will work with "international partners" on scrutinising China, Number 10 confirmed after G7 leaders took part in a conference call meeting on Thursday.
The G7 includes the UK, Canada, France, Germany, Italy, Japan, and the US.
At the Downing Street press conference on Thursday, Raab demonstrated a marked change in tone with Beijing, saying it would not be "business as usual" after the pandemic and there was "no doubt" China would face a probe.
"I think there absolutely needs to be a very, very deep dive after the event review of the lessons - including of the outbreak of the virus - and I don't think we can flinch from that at all, it needs to be driven by the science," he said.
French president Emmanuel Macron, who also took part in the G7 call, took a similarly hardline tone, saying it was "naive" to suggest China had dealt well with the crisis, adding in an interview with the FT that things "happened that we don't know about".
The World Health Organisation (WHO), meanwhile, has praised China's response.
US president Donald Trump, however, has repeatedly criticised Xi Jingping and, in a shocking move during the outbreak, has withdrawn America's funding of the WHO.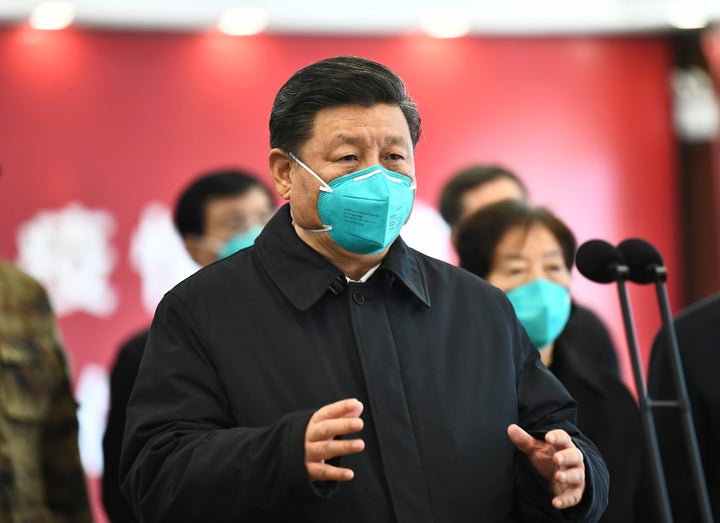 Downing Street's official spokesman said of the G7 call: "They obviously discussed, as the foreign secretary set out, the need to learn the lessons of how the virus came to be spread.
"The virus obviously began in China, I think that is accepted as being the case, and I think we will want to look very carefully with our international partners, at why the outbreak happened and why it wasn't stopped earlier."
He added: "I think you can expect us to work with our international partners on that."
Raab, who is deputising for Johnson as first secretary of state, took part in the G7 call on Thursday.
Johnson is continuing his recovery at Chequers and he is not doing government work and has not had any calls with foreign leaders.
However Johnson and Raab spoke on Thursday.