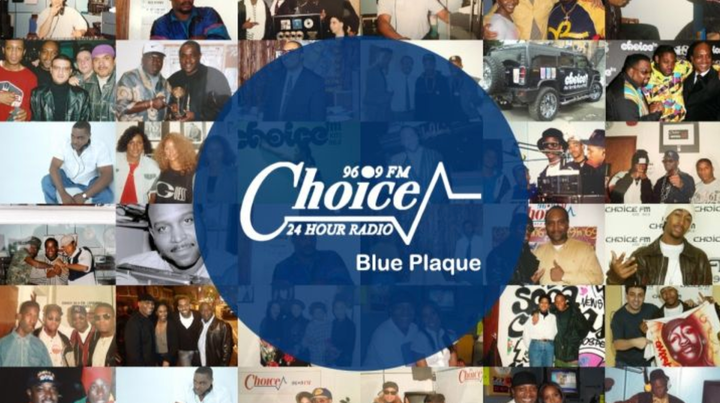 A blue heritage plaque in honour of Choice FM – the Britain's first and only 24-hour Black music station – will be unveiled this year, HuffPost UK can reveal.
This year marks 30 years since the station broadcast its first show. To commemorate its history, the plaque unveiling will take place on October 7 at its first HQ in Brixton, south London.
It's being organised through the Nubian Jak community trust – a commemorative plaque and sculpture scheme that highlights the historic contributions of Black and minority ethnic people in Britain – and is part of the London Blue Plaque Scheme, run by English Heritage.
During its 23-year tenure, Choice FM helped to champion Black music of all genres and break acts from around the world.
Choice FM also ran debates on current affairs issues that were not covered by other mainstream stations. Over the years, the station was awarded a number of accolades including a MOBO and Sony Radio Academy Awards.
Neil Kenlock, a co-founder of the station along with Patrick Berry, said: "Many Black British people, and those from many other communities, remember Choice FM and the strong heritage that it has left behind. The station gave opportunities to UK and international artists, businesses, charities and local community groups that did not have a media outlet.
"Since Choice FM there has never been another Black-owned, commercial licensed station that broadcasts across London. Therefore, celebrating the 30th anniversary is important, touching those who remember it and educating those who are not aware of this British history.
"The blue plaque will highlight the work of Windrush descendents and our huge impact on the radio and music industry in the UK. I would like to thank everyone, including Lambeth Council, for their support for this project."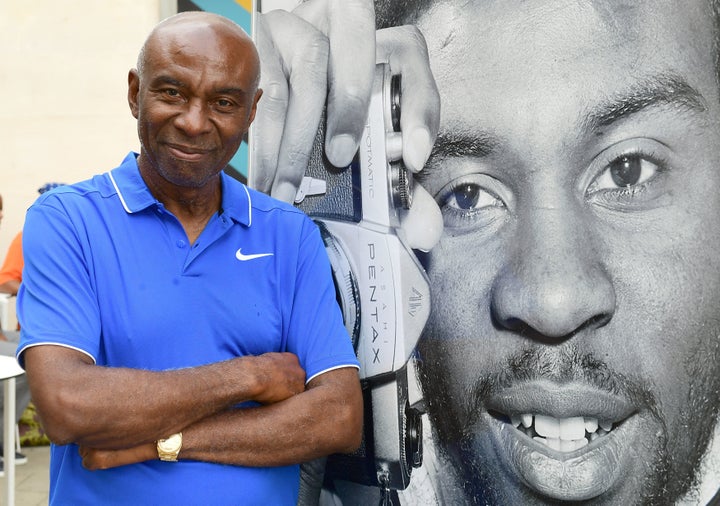 In 2004, the station was bought by the Capital Radio broadcasting group, now Global Media, and on October 7, 2013, it was rebranded – without warning – to Capital Xtra. All specialist shows – such as gospel and soca – were scrapped, never to be reinstated.
The revered station's legacy has faded in the mainstream sphere since, with some seeing the move as a direct affront to the Black community and an attempt at erasing an important part of Black culture from British history.
In June, HuffPost UK revealed that Global staff members had called for right-wing politician Nigel Farage to be sacked from his LBC show for inflammatory remarks about Black anti-racism campaigners.
Farage compared Black Lives Matter to the Taliban while criticising the toppling of statues of slave owners, prompting accusations he was "inciting" bigotry.
At the time, former Choice FM DJ and plaque campaigner Daddy Ernie – real name Ernie Harriott – told HuffPost UK: "Through what they did to Choice, with no warning and homage since then, Global erased an important part of Black British history."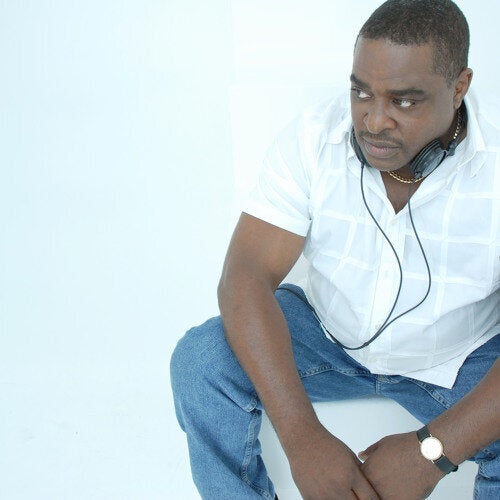 Reacting to news of the blue plaque, Harriott said: "On [March 31, 1990] a station was born that changed the sound of UK radio forever. Choice FM came from humble beginnings at Trinity Gardens and was the sound the community was longing for.
"It played the type of music that mainstream radio didn't play, making global stars from R&B, reggae, dancehall and soca artists. Now we pay homage and unveil a symbol to mark where it all started."
Smooth FM Radio presenter and former Choice FM DJ Angie Greaves said: "Choice FM completely changed the way that the 15 to 24 demographic listened to radio alongside mature lovers of '90s R&B, soul, reggae and soca. It created connections between cultures through the music. Those continuous jams will always be a part of my soul and will also be part of the huge platform of my radio career."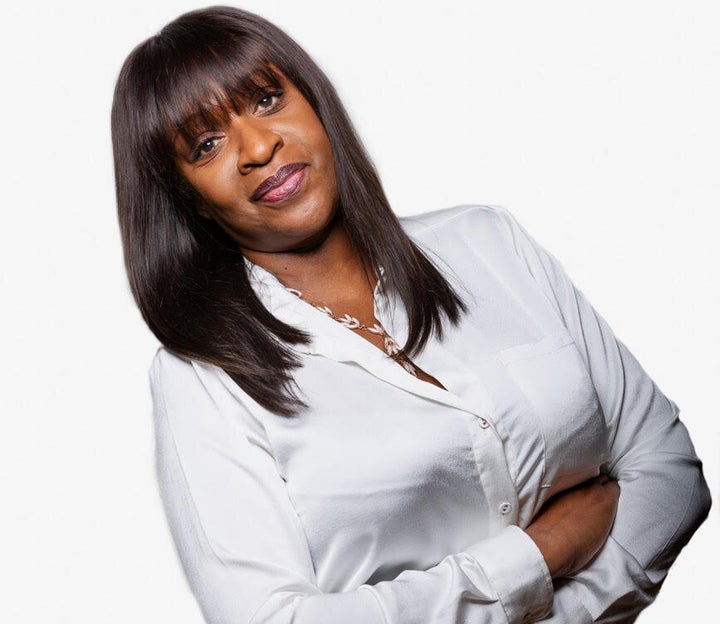 The plaque has been funded by the Choice FM Blue Plaque Group and other members of the Black community who are making donations – up to £5,000 – through a Go Fund Me campaign.
The money will cover the manufacturing, installation of the blue plaque, a reception event and funds for the African Caribbean Leukaemia Trust. Choice FM worked closely with the charity during its broadcasting years to help provide hope for patients living with blood cancer and other illnesses.
The donation page was launched on Sunday to give people the opportunity to support the campaign for the plaque and raise awareness of the history.
DJ Natty B, who presented The Official Reggae Chart Show on Choice FM for 13 years, told HuffPost UK: "It's good to see that Choice FM is being recognised in this way. It changed the landscape of radio in the UK and it's important that history reflects this."
Co-founder Dr Yvonne Thompson CBE added "Choice FM was at the vanguard of change that exploded Black music and its iconic fashion and cultural derivatives into British mainstream society.
"This well-deserved blue plaque forever immortalises the time and the place where Black music, fashion, and arts became the norm and not the exception. Choice FM and its loyal stakeholders and listeners spawned a generational cultural shift across all communities, enriching our society as a whole for the better."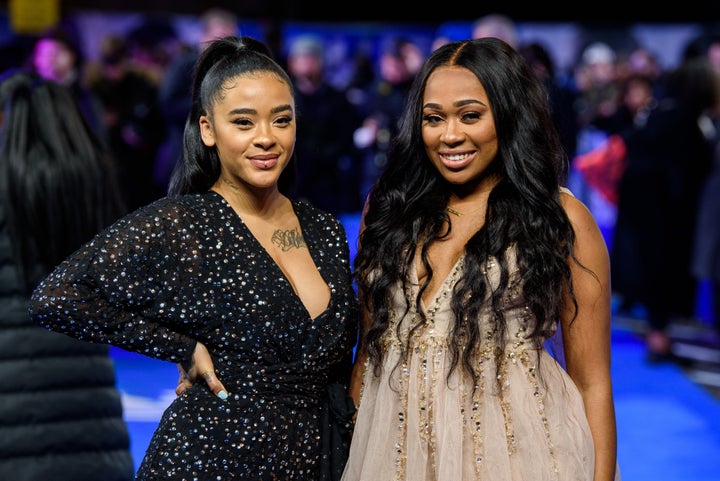 Global – a privately-owned firm which has a stable of radio stations including Capital Radio, Heart and Smooth – also came under fire recently for what is claimed to be its lack of diversity, despite Capital Xtra being the UK's biggest Black music station.
It also emerged at the time that Capital Xtra breakfast show hosts Yinka Bokinni and Shayna Marie Birch-Campbell said they were "embarrassed" by statements on race issued by Global in response to the recent protests.
The statement read: "As two Black women who front the breakfast show on the biggest Black music station in the UK we were honestly embarrassed by the response from Capital Xtra, especially the seemingly 'copy and paste' job in terms of the statement released."