The fashion world isn't always known for being as diverse as consumers would like it to be, but one global brand is making inclusive strides with new offerings.
Christian Louboutin, king of the luxury shoe world, has taken his famous mantra - "nude is not a colour, it's a concept" - even further as the brand announced two new styles are being added to the 'Nudes' collection this season.
And both styles will be available in all of the seven current skin tones on offer by the brand.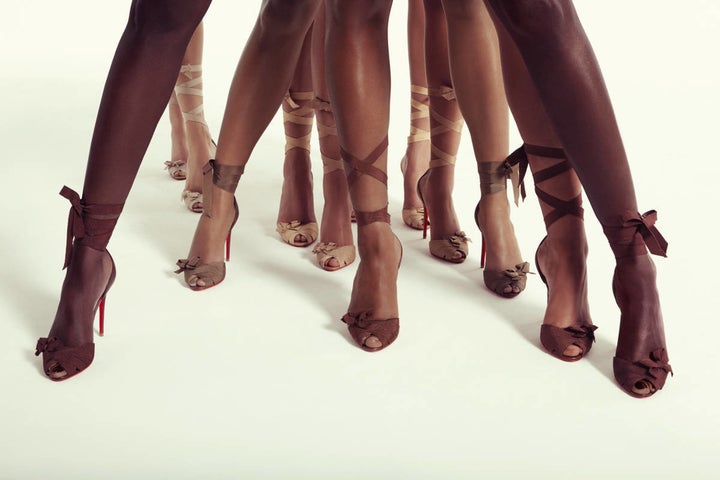 Originally launched in 2013, the five shades of skin tone became seven in 2015, and are now being expanded to include the two new sandal styles.
The 'Christeriva' and 'Cherrysandal' are both ballet-inspired stiletto designs, with a ribbon leg wrap or ankle strap. And not forgetting that famous red sole.
Describing it as "a nude for every woman" the 'Nude' collection was created in response to high demand from women around the world for a wider-ranging skin tone palette.
Louboutin previously told MailOnline that the shoes are designed to be an extension of a woman's leg, he said: "They disappear like magic and become a fluid extension of her legs, as in a sketch, elongating the silhouette.
"The shoes are there to give the woman an extra lift, not to take attention away from the legs and what she is wearing."
Those not sure of which shoe shade to buy can try the Louboutin Shades App.
And it's not just skin tone that Louboutin is trying to make more inclusive.
This was the first time the brand, which was founded in 1992, featured a plus-size model in an advertising campaign, reported Bustle.