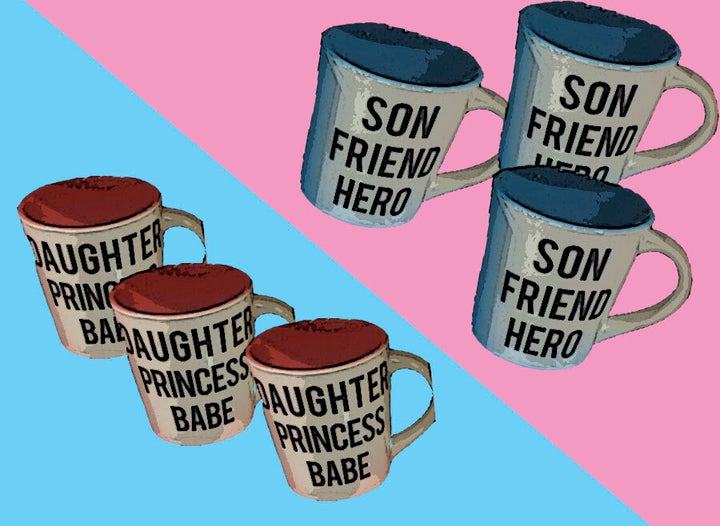 Clintons has issued a formal apology after they were called out by a customer for selling "sexist" mugs in store.
The mugs featured separate designs for boys and girls – a blue mug labelled "son, friend, hero" and a pink one labelled "daughter, princess, babe".
Customer Paula Espener, from Glasgow, took a picture of them and posted it on Twitter, saying: "What a delightful message to spread to our children. Please do better." She also tagged her post#everydaysexism.
People responded to her tweet agreeing the wording was "vile" and "rubbish".
"I really don't enjoy sexist stereotypes at the best of times, but daughter = babe takes this to a new level of wrong," one person also wrote.
Another commented: "That's just lazy sexism. What demographic are they supposed to appeal to? Some time from the 70s I think. If that's the kind of garbage on the high street, no wonder it's in trouble."
Clintons has since issued an apology. Gabrielle Peters, head of gifts at the store, said: "We're very sorry that offence has been caused. This is one from a wide range of drinkware that we sell."
She said the buying team responsible for the product was, in fact, an all-female team, and added that the store has other products which feature "strong, affirmative" statements "relating to women".
There was the infamous Yorkie chocolate bar that 'wasn't for girls' and the Bic pink biros "specially designed" for women. We've even seen that sandwiches aren't beyond stereotyping.
Increasingly, these brands face backlash on social media – called out in a way that wasn't necessarily as easy before the arrival of Twitter.
But even with the threat of a social media storm hanging over them, brands still seem to struggle to get it right.