The humble pint of milk could soon be given a makeover with colour-changing labels to indicate if your fridge is too warm.
The innovative labels use "thermochromic inks", which change colour above or below a certain temperature threshold. On milk, the labels would indicate when our fridges are above 5°C, which causes the dairy drink to spoil prematurely.
Reducing the temperature of our fridges to below 5°C could stop more than 50,000 tonnes of milk waste every year and save shoppers £25 million, according to estimates from environmental charity Wrap.
The charity is working with industry stakeholders to develop and test the temperature-sensitive labels at the moment, with hopes to trial them in supermarkets next year.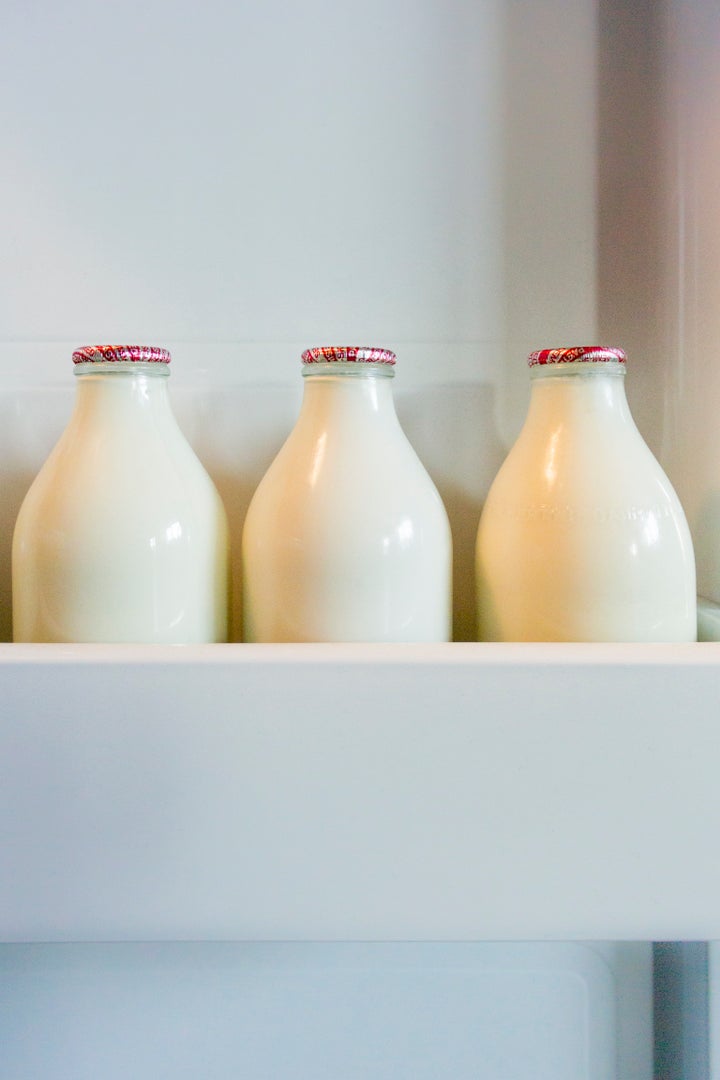 Across the UK, a total of 330,000 tonnes of milk are lost to waste each year, according to Wrap, with waste in the home being the largest contributor by far. We lose more than 490 million pints of milk as a nation - or 18.5 pints per household - and keeping milk at the right temperature is essential to stop it spoiling early.
The typical UK fridge at home is, on average, operating at 2°C warmer than the recommended Food Standards Agency guideline of between 0-5 degrees. On top of that, many people don't know what temperature their fridge is running at or have any easy way of knowing how to set it to the right temperature.
These new labels are designed to tackle the issue, but Wrap is also working with the dairy sector to investigate ways to make milk more freezer-friendly.
Only a quarter of the population (26%) freeze milk compared with half who freeze meat (51%), and more than a third who freeze fish and seafood (37%) and bread (35%). Wrap estimates that increasing freezing levels for milk to match those of fish and bread could cut more than 10,000 tonnes of waste, saving £5 million.
However, there are a number of quality and handling issues associated with freezing that have been reported, such as the potential for bottles to split or leak.
Earlier this year, Arla Foods - a dairy cooperative owned by 11,200 farmers, who supply products to major UK supermarkets - announced it was conducting consumer testing on "bumpy" dairy labels to cut food waste. The innovative packaging, developed by UK start-up company Mimica, is smooth when the food is fresh, but signifies a product is no longer safe to eat when bumps can be felt on the label.