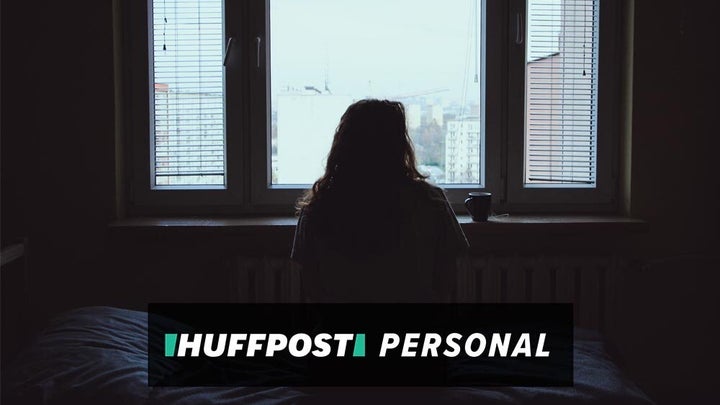 When I fled death threats in my home country of Zimbabwe, I thought that I would find safety as a refugee in the UK. But after seven years of living as an asylum seeker, and fleeing domestic violence here in the UK, I feel forgotten, alone and scared. I'm currently in a refuge for asylum-seeking women, and the outbreak of coronavirus has made my situation so much worse – I'm now more fearful than ever about the safety of me and my eight-month old baby.
Living in cramped, shared accommodation with 40 other people is hard at the best of times – in fact, the government has long been criticised for providing asylum seekers like me with unsafe and unsuitable accommodation. We only have one tiny kitchen and four bathrooms between us. And with patchy hot water, electrical faults and repeatedly blocked sinks, living here has been tough on me and my baby. At times, shared dinners and play-dates have provided me with joy amidst the hardship. But social distancing has made this living situation feel impossible and dangerous, particularly as my baby was born with a heart defect – making him vulnerable to covid-19. When he started showing symptoms of coronavirus, I was advised to self-isolate for 14 days. While I've tried to follow government guidance, the asylum system isn't set up to protect our health.
Asylum seekers are not allowed to work, even though we would be thrilled to use our skills for good. I'm a former community organiser with a master's degree and a background in politics and social justice, and I would love to put my skills to use. Instead, we're given just £37.75 a week to live off, with £5 extra for my son, and we must use a card which the Home Office tops up each week to buy groceries. You can only use it in a limited number of stores and at cash machines – and it can't be used for online grocery delivery. This means we're unable to buy in bulk, and must make regular trips to the shops. It feels so demoralising to not be able to earn or manage my own money – now more than ever.
"I felt so alone and unsupported, I didn't know who to turn to. I asked for help from the other mums in my accommodation – but we're all in the same boat."
This tiny sum of money is limiting enough, but at the start of lockdown the Home Office made an error and failed to top up my card, leaving me on the verge of destitution. With the little money I had left I went from shop to shop for formula milk but the shelves were empty. I returned home empty-handed and dejected. I felt so alone and unsupported, I didn't know who to turn to. I asked for help from the other mums in my accommodation – but we're all in the same boat, struggling to get by. The council couldn't help as I have no recourse to public funds – meaning I can't access normal welfare support. Charities, campaigners and MPs have been calling on the government to give everyone access to public funds during coronavirus, but they have so far refused.
I was only able to feed my son these past two weeks thanks to the generous support of my immigration lawyer at the Joint Council for the Welfare of Immigrants (JCWI), who dipped into her own pockets to order formula milk for me online. I want to be able to provide for myself but if it wasn't for her I don't know what I would have done.
Being cooped up in a tiny bedroom, under highly stressful circumstances, has had a huge effect on my mental health, which was already poor before my quarantine. I suffer from PTSD and depression – conditions shaped by the trauma I experienced in Zimbabwe and the abuse I've suffered at the hands of my ex-partner in the UK. Extreme confinement and seeing my baby so ill these past two weeks has naturally exacerbated these problems, bringing me to tears on a daily basis. I've felt guilty for subjecting my son to this squalid housing situation, even though it's not my choice. And I'm anxious that the crammed kitchen and queues for the bathroom will mean any illness is transmitted quickly to others.
"I hope people this crisis shows people how important it is for everyone to have access to decent healthcare, support and housing."
Thankfully my little one is on the mend. But as long as our situation remains the same – as long as we're still living in unsanitary conditions, with little money or food to get by – I won't stop worrying. I'm still waiting for the Home Office to make a decision on my case – with hearings postponed indefinitely due to covid-19 – leaving me in painful and enduring uncertainty. I've already been fighting for my status as a refugee to be confirmed for seven long years – a struggle that's been mishandled by a serially inept Home Office.
I hope that this crisis shows people how interconnected and valuable each and everyone one of us is. I hope people see how important it is for everyone to have access to decent healthcare, support and housing. I hope that the government makes big changes to the broken immigration system – treating asylum seekers with dignity and respect, lifting inhumane conditions like 'No Recourse To Public Funds', allowing us to work, and ultimately allowing us to get on with our lives.
Victoria is an asylum seeker in the UK, writing under a pseudonym