Rishi Sunak told MPs on Wednesday dealing with coronavirus was the "key challenge" facing the country, as he unveiled a series of measures to tackle the outbreak.
The chancellor used his Budget speech to commit £30bn to a "temporary, timely and targeted" response.
NHS funding
Sunak said the health service would get "whatever extra resources" it needs "whether it's millions of pounds or billions of pounds".
He said he was setting aside a £5bn emergency response fund to support the NHS and other public services, adding that he "will go further if necessary".
"Whatever it needs, whatever it costs, we stand behind our NHS," the chancellor said.
Statutory sick pay
Statutory sick pay will be made available for all those who are advised to self-isolate even if they haven't yet presented with symptoms.
People will soon also be able to obtain a sick note by contacting 111 rather than having to go to the doctors.
The chancellor also announced that the government would meet the cost for business with fewer than 250 employees of providing statutory sick pay for up to 14-days.
This could provide over £2bn for up to 2m businesses.
Benefit payments
The government has been under pressure to provide support for the millions of low-paid workers who are not entitled to statutory sick pay.
Sunak said his Budget would make it "quicker and easier" for the self-employed or those in the gig economy to get benefits.
People on contributory employment and support allowance will be able to claim from day one instead of day eight.
The chancellor also said he was removing the minimum income floor (MIF) in Universal Credit. The MIF requires claimants who are self-employed to prove they are earning at least the equivalent of the full-time minimum wage.
The government has also decided to remove the requirement for people to physically attend a Jobcentre.
Hardship fund
A £500m Hardship Fund will be created and given to local authorities to "directly support vulnerable people".
Business rates
Sunak announced a £1bn business rates holiday for retail, leisure and hospitality firms with a rateable value of under £51,000.
He said this was designed to protect caravan parks and gyms; small hotels and B&Bs, sports clubs and night clubs which could be impacted by coronavirus.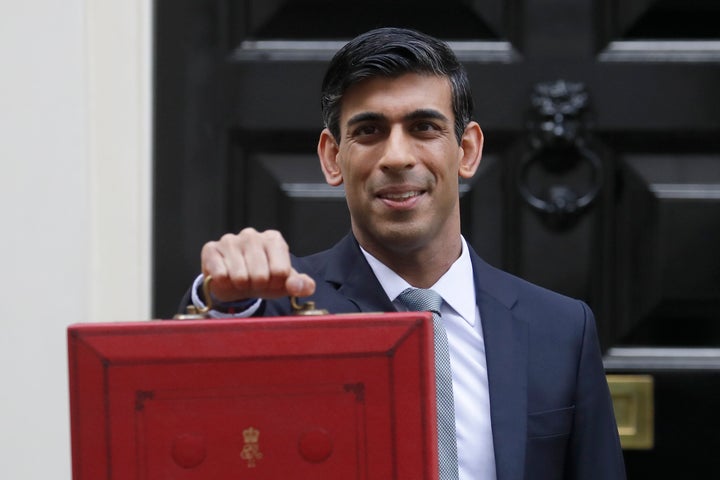 Responding to the Budget, outgoing Labour leader Jeremy Corbyn welcomed the steps designed to head off any economic crisis caused by the coronavirus but said the UK was going into that crisis with public services "on their knees" and an economy that was "flatlining".