A new hospital in London will be opened to help the UK cope with the coronavirus crisis, health secretary Matt Hancock has said.
The Excel, in the capital's Docklands area, which is currently used for conferences, will be transformed into the NHS Nightingale Hospital, providing capacity for 4,000 beds.
It will be opened and run with the help of the military, the cabinet minister confirmed at a press conference in Downing Street on Tuesday.
Hancock said: "We will, next week, open a new hospital – a temporary hospital – the NHS Nightingale Hospital at the Excel centre in London.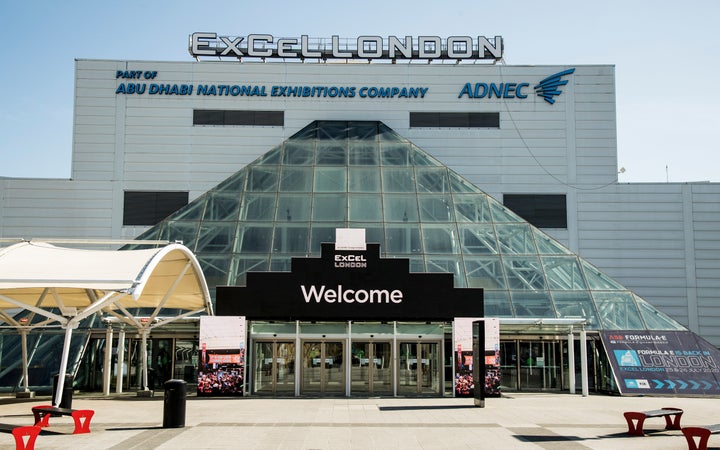 "The NHS Nightingale Hospital will comprise two wards, each of 2,000 people.
"With the help of the military and with NHS clinicians we will make sure that we have the capacity that we need so that everyone can get the support that they need."
The Department of Health and Social Care earlier revealed that the UK death toll had hit 422, with 87 more people with the disease having lost their lives in 24 hours.
The capital has so far been the hardest hit area of the country and fears have been growing that NHS hospitals could quickly run out of beds.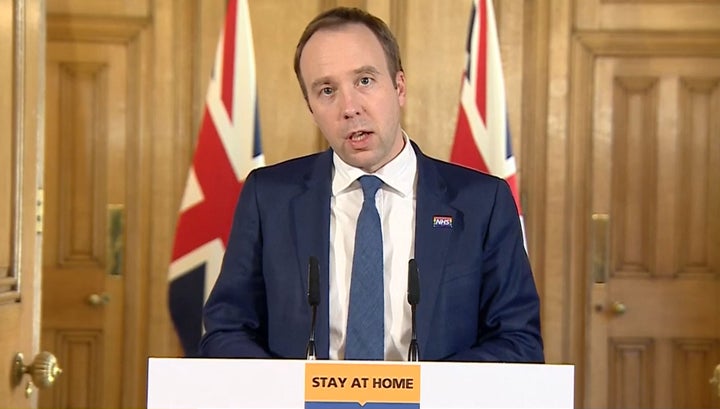 Hancock also called for 250,000 volunteers to assist with the national effort to tackle coronavirus, help the NHS and support the vulnerable.
"We are seeking a quarter of a million volunteers, people in good health, to help the NHS – for shopping, for the delivery of medicines and to support those who are shielding to protect their own health."
More than 35,000 extra NHS staff had also answered the call to help the UK fight the virus.
The number included more than 11,000 recently retired health professionals - some 2,660 doctors, more than 2,500 pharmacists and other staff and 6,147 nurses.
"I pay tribute to each and every one of those who is returning to the NHS at its hour of need," he said.
Around 5,500 final-year medics and 18,700 final-year student nurses would "move to the frontline" next week, he added.
"These steps are not requests, they are rules," the health secretary stressed, adding: "The more we follow the rules, the more we will stop the spread."
It came as confusion reigned over what people and businesses were prohibited from doing, after the prime minister announced stricter lockdown rules on Monday night.
Meanwhile in the Commons, health minister Simon Harris said patients with Covid-19 will be treated for free in a single national hospital service.
Harris said all private hospitals will be public or run by the State for the duration of the pandemic.
He said: "There can be no public vs private here."