As the UK gets through its fourth week in lockdown, the country is nearing 100,000 confirmed cases of Covid-19 – though the true figure is likely to be much higher.
12,868 people in the UK have now died in hospital after contracting coronavirus, an increase of 761 in 24 hours
Nearly 16,000 coronavirus tests were carried out in England, Scotland and Wales on Tuesday
98,476 people have tested positive for coronavirus in those three nations
Meanwhile, two million people have now tested positive globally
Smugglers caught with 14kg of cocaine concealed in protective face masks
Border Force officers have prevented an attempt to smuggle approximately 14kg of cocaine into the UK in a consignment of face masks, the Home Office has announced.
On Tuesday, officers at the UK control zone in Coquelles stopped a Polish-registered van, which was attempting to enter the UK via the Channel Tunnel.
They searched the vehicle and found a box of 15 wrapped packages concealed within the van, which was transporting boxes of protective face masks.
Ian Hanson, Border Force regional director for Coquelles, said: "This seizure shows the lengths drug smugglers will go to. It is despicable to think they would try and exploit the current situation in this way to get their dangerous drugs on to the UK's streets."
106-year-old Covid-19 patient successfully beats virus
A 106-year-old woman is believed to be oldest patient in Britain to have overcome coronavirus.
Connie Titchen – a great grandmother from Birmingham – was given a clean bill of health by medics at City Hospital, three weeks after she first fell ill with Covid-19.
Titchen, who has lived through two world wars and now a global pandemic, said: "I feel very lucky that I've fought off this virus. I can't wait to see my family."
Her granddaughter Alex Jones, said her nan was able to bounce back from anything.
"She has had a really active life," she said. "She loved to dance, cycle and play golf." When he grandmother had a hip operation back in December, she was walking again within a month, Jones said.
"She really is amazing and I know all the family can't wait to see her. She has quite a few fans!"
Sister Kelly Smith, who looked after Titchen when she was in hospital, added: "It's been fantastic to see Connie recover. She is amazing and we've been doing our best to nurse her back to health.
"We were really pleased when she was given the all clear. It's nice to see patients leave our ward after having beaten this virus."
99-year-old Army veteran raises £7m for NHS
A 99-year-old Army veteran who is walking 100 lengths of his garden for the NHS has raised more than £7m – and counting.
Captain Tom Moore, who uses a frame to help him walk, originally aimed to raise £1,000 for the health service during the coronavirus outbreak.
But he has since been overwhelmed by donations from more than 340,000 people.
Speaking to the BBC, Moore – who lives with his family in Bedfordshire – said it was "amazing" people had donated more than £7 million to the cause.
"I think that's absolutely enormous," he said. "At no time when we started off with this exercise did we anticipate we'd get anything near that sort of money.
"It just shows that people have such high regard for matters of our National Health Service and it's really amazing that people have paid so much money."
His Twitter account said: "7 MILLION POUNDS!!!!
"The Great British public, your generosity is just incredible!
Donald Trump blames World Health Organisation for spread of coronavirus outbreak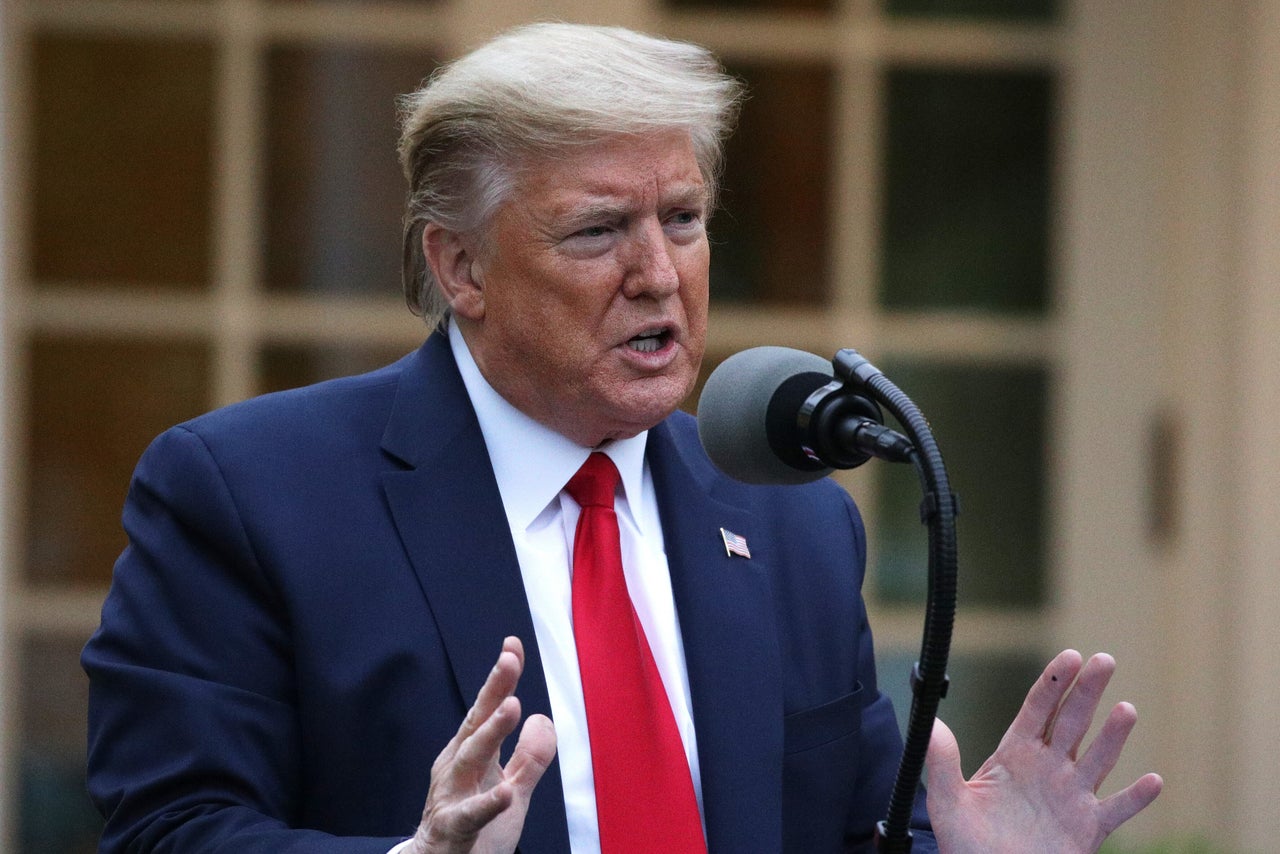 The president said the Covid-19 outbreak could have been contained if the WHO had done a better job of investigating reports coming out of China, where the virus originated.
Trump's decision came as his administration faced mounting criticism over its initial slow response to the crisis.
Attacking the UN health agency for "severely mismanaging and covering up the spread of coronavirus," and for being "very China-centric," Trump claimed one of the organisation's "most dangerous and costly decisions" was opposing travel restrictions from China.
America's review into its payments to the WHO is due to last two or three months, Trump said.
"This is an evaluation period, but in the meantime, we're putting a hold on all funds going to World Health," the president said.
The United States contributed nearly $900m (£711m) to the WHO's budget for 2018-19, according to information on the agency's website.
That represents one-fifth of its total budget for those years.
The American Medical Association (AMA) immediately called on Trump to reconsider his decision, calling it a "dangerous move at a precarious time for the world".
"During the worst public health crisis in a century, halting funding to the World Health Organisation is a dangerous step in the wrong direction that will not make defeating Covid-19 easier," AMA President Patrice Harris said.
Government promises Covid-19 tests for 'everyone who needs one' in care homes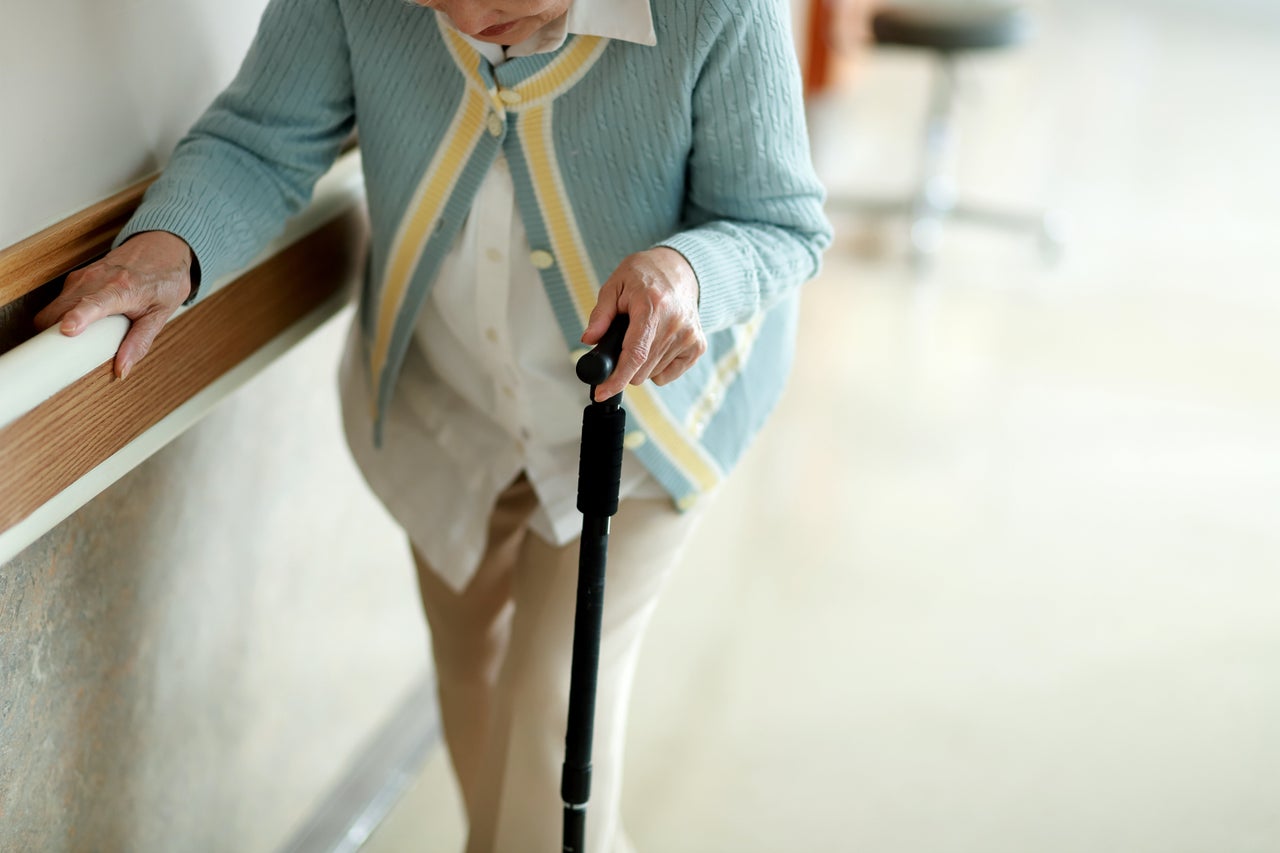 All care home residents and social care staff suffering from coronavirus symptoms will be tested for the virus as capacity increases, the government has promised.
It comes as ministers face mounting criticism about the lack of testing in care homes, where hundreds of residents are believed to have died from Covid-19 in recent weeks.
However, their deaths have not been included in the government's official coronavirus death toll, which only counts people who died in hospital.
On Wednesday, officials in Scotland revealed that a quarter of all deaths in the country related to Covid-19 had occurred in care homes.
Meanwhile, the deaths of eight people with suspected coronavirus at a care home in Waterloo, Merseyside, were also announced by bosses.
Health secretary Matt Hancock said he was "determined" to ensure that everyone needing a test should have access to one.
Currently, only the first five symptomatic residents in a care home setting are tested to provide confirmation of whether there is an outbreak.
As well as current residents and staff who need it, testing will also be provided to all potential residents before they are discharged from hospital, according to the department of health and social care.
Hancock said: "I am deeply conscious that people in residential care are among the most vulnerable to coronavirus. We are doing everything we can to keep workers, residents and their families safe.
"We have already begun testing social care workers and will roll this out nationwide over the coming days. And as we continue to ramp up our testing programme, we will test all current care home residents with coronavirus symptoms and all new care home residents who are discharged from hospital into care."
Government furlough funds 'not reaching businesses', survey finds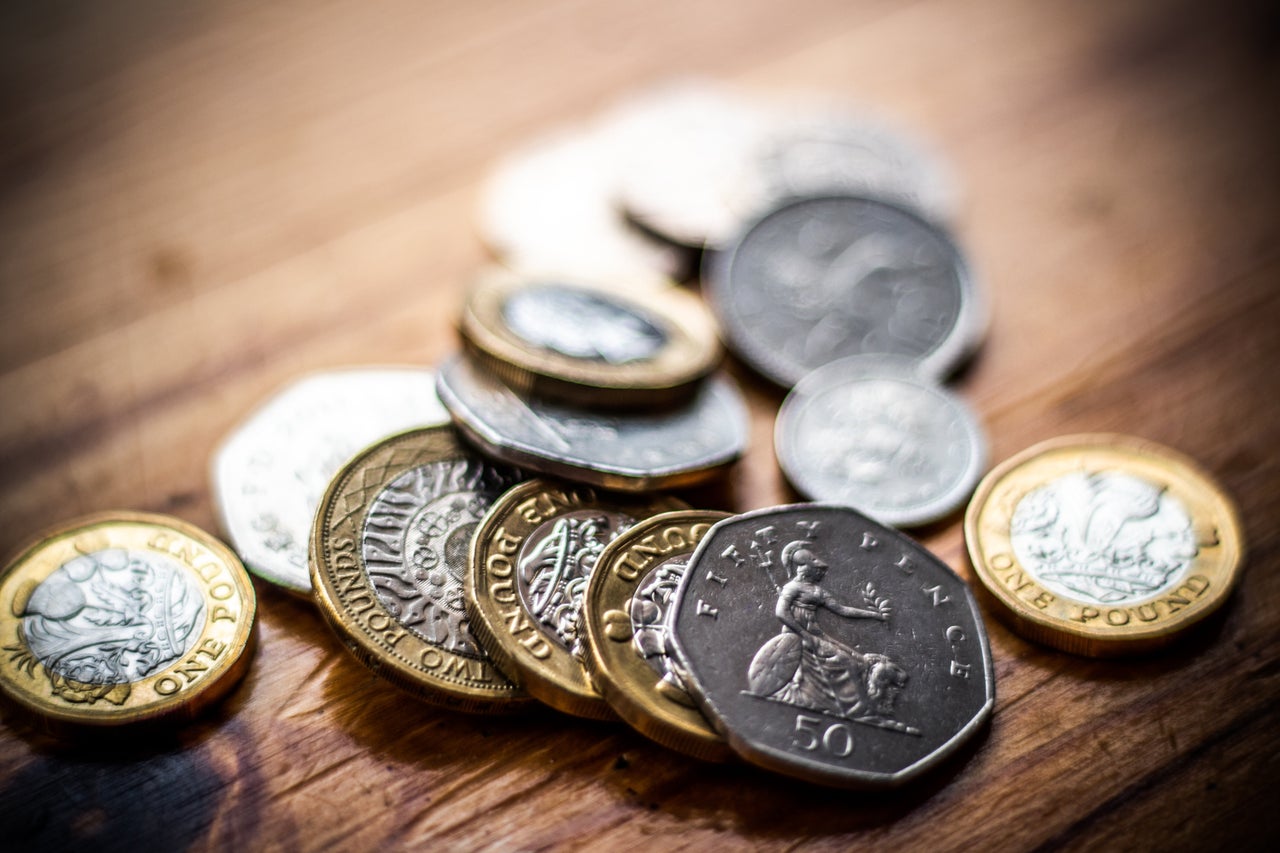 Around one in three British businesses has furloughed between 75% and 100% of its workforce due to the coronavirus crisis, according to a new survey.
The British Chambers of Commerce (BCC) also found two-thirds of those questioned said they had put some staff on the furlough scheme, which covers 80% of salaries up to £2,500 a month.
But just 2% of firms surveyed said they had successfully accessed the government's Coronavirus Business Interruption Loan Scheme (CBILS), and concerns are being raised that businesses still need access to cash for wages.
BCC director general Dr Adam Marshall said: "Businesses on the front line need cash to start flowing from support schemes fast.
"With April's payday coming up, we are fast approaching a crunch point, and both the furlough scheme and CBILS facilities need to be accelerated.
"While we've seen a high number of firms furloughing staff in anticipation of the Job Retention Scheme coming online, it is still unclear whether they will start receiving funds before their payroll date, which could exacerbate the cash crisis many businesses are facing.
"It is essential that the Job Retention Scheme makes payments to businesses as soon as possible. Any delay could mean more livelihoods under threat, more business failures, and more hardship in our communities."
The results of the survey are based on 701 responses between April 8 and 10.
Separare figures published by UK Finance showed that more than £1.1 billion had been handed to UK businesses through the Coronavirus Business Interruption Loan Scheme.
However, less than a quarter of firms which have formally applied for the loans have secured cash support, with around 6,000 having currently been handed out.
5G arsonists target mobile phone mast serving Birmingham Nightingale hospital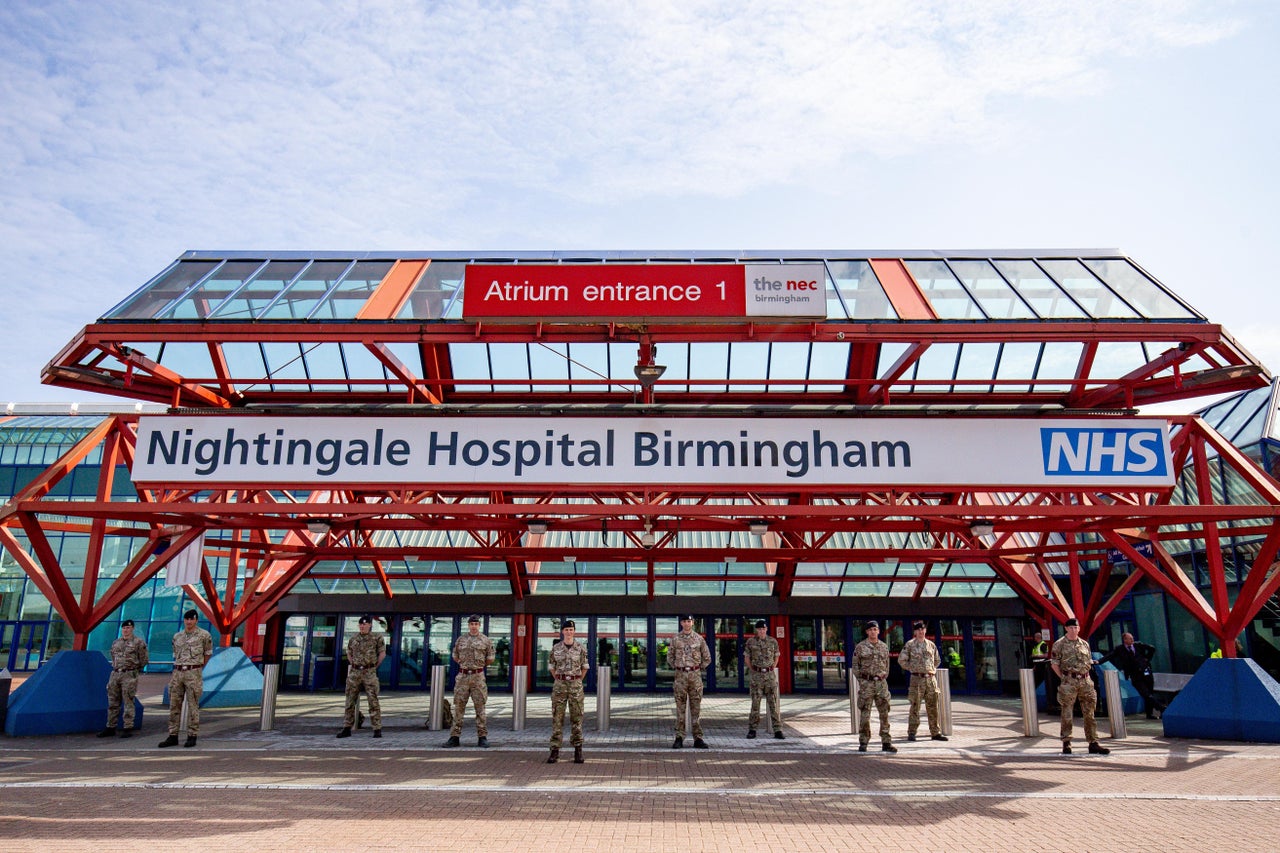 Conspiracy theories linking the technology to the outbreak are without any foundation and have been widely condemned by scientists, government and industry as unproven and "utter rubbish".
The attack on the mast close to the hospital created to treat Covid-19 patients was revealed by Vodafone chief executive Nick Jeffery in a LinkedIn post.
He wrote: "It's heart-rending enough that families cannot be there at the bedside of loved ones who are critically ill.
"It's even more upsetting that even the small solace of a phone or video call may now be denied them because of the selfish actions of a few deluded conspiracy theorists."
He added: "Burning down masts means damaging important national infrastructure.
"In practice, this means families not being able to say a final goodbye to their loved ones; hard-working doctors, nurses, and police officers not being able to phone their kids, partners or parents for a comforting chat."
Labour demands lockdown exit strategy is published this week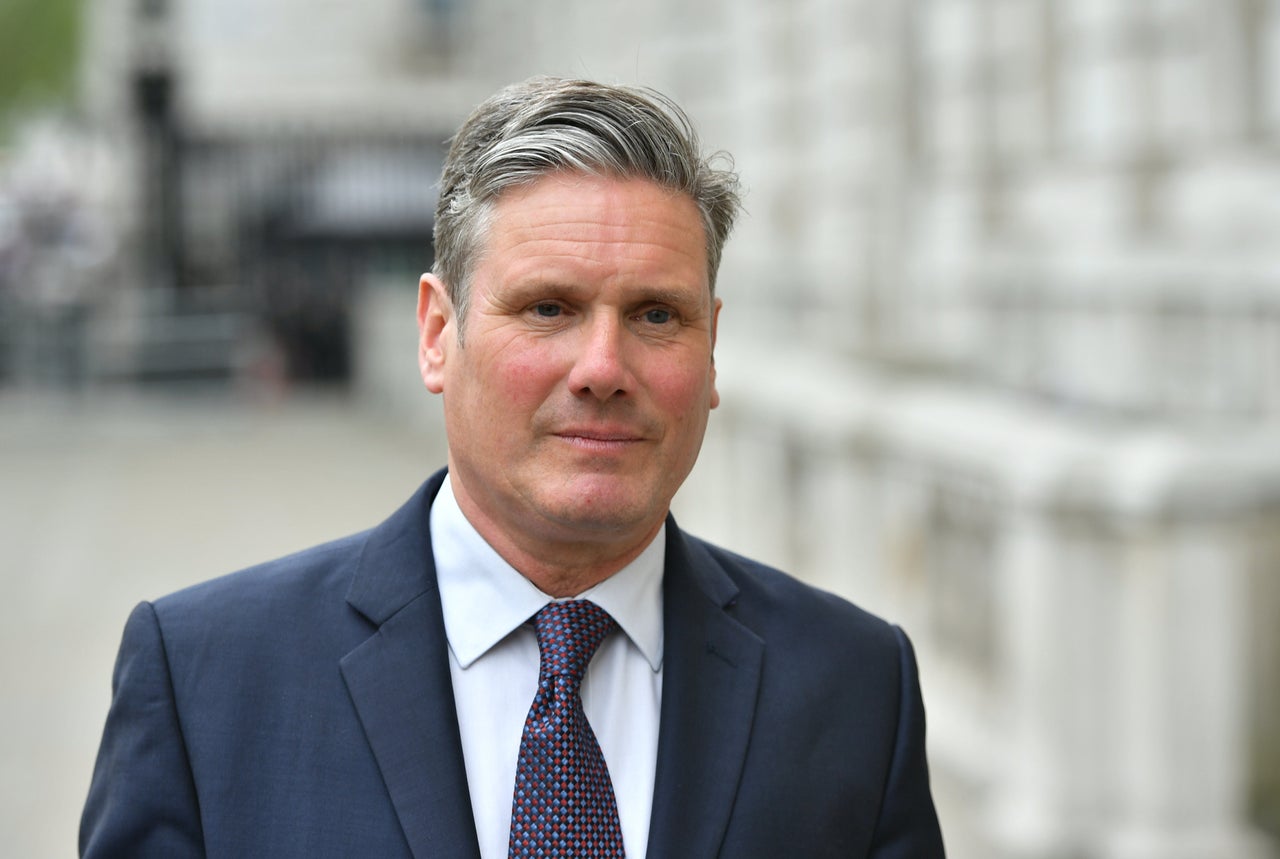 In a letter to Dominic Raab, who is deputising for Boris Johnson, Starmer said the restrictions are "not affecting people equally", with the risk of poverty, mental health crisis, domestic abuse thought to be much higher
Ministers plan to announce that the lockdown will continue on Thursday after they meet top scientists.
But they refuse to be drawn on when it may end, often repeating that the government will "take the right measures at the right time".
Starmer said Labour will support the first extension, but urged the first secretary of state to outline how and when the lockdown will be relaxed and how ministers will decide, before telling him "overcoming this crisis requires taking the British public with you".
"We agree the measures need to remain in place, but to maintain morale and hope, people need a sense of what comes next," Starmer said. "The silent pressures on communities across the country cannot be underestimated.
"Many will be struggling with their mental health as well as other health conditions that may not receive the attention they normally would without the virus.
"For some it will be heightened concerns about their jobs or how they will make ends meet. For others the challenge will be loneliness and separation from loved ones, illness or losing someone to this terrible disease.
"This lockdown is not affecting people equally. In fact, it has exacerbated existing inequalities in our country. A family living in an overcrowded flat will have particular challenges.
"And it is hard to imagine the daily horror of someone trapped in a home with his or her abuser. The government has a duty to do what it can to alleviate these pressures on people."
British and French drug companies team up to develop coronavirus vaccine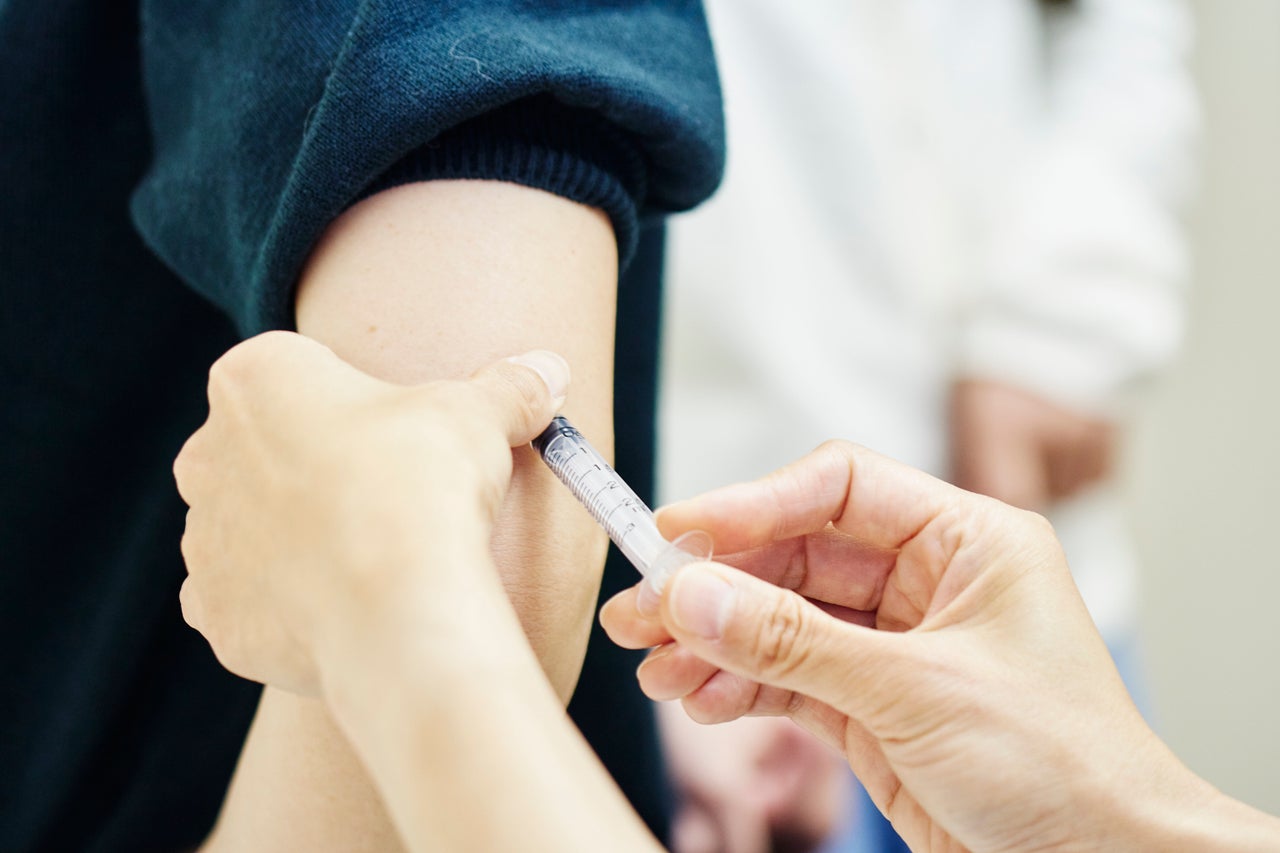 GlaxoSmithKline – one of Britain's biggest drug companies – has teamed up with one of its French rivals to develop a coronavirus vaccine
GSK announced on Thursday that it was working with Sanofi to "address the urgent global need to protect people" from Covid-19.
The companies hope to test the treatment on humans in the second half of 2020, with the aim of making it available to the public by the second half of 2021.
It is the first time GSK and Sanofi have worked together on such a project.
Emma Walmsley, CEO of GSK, said: "We're committed to making any vaccine that's developed through the collaboration affordable to the public."