Primary schools could be among the first public institutions to reopen as part of the gradual lifting of the UK coronavirus lockdown, a public health professor and former government adviser has suggested – meaning many adults would be free to return to work.
Linda Bauld of Edinburgh University believes the government will begin relaxing the lockdown once data shows a drop in coronavirus-related hospital admissions – which are weeks ahead of the number of deaths.
Professor Bauld, whose formal title is the Bruce and John Usher Professor of Public Health, told HuffPost UK: "We're already starting to see those level off in London and potentially in the Midlands and, here in Scotland, things are looking really quite good.
"We've even had a slight drop in the number of patients in critical care beds over the last couple of days and we're nowhere near capacity.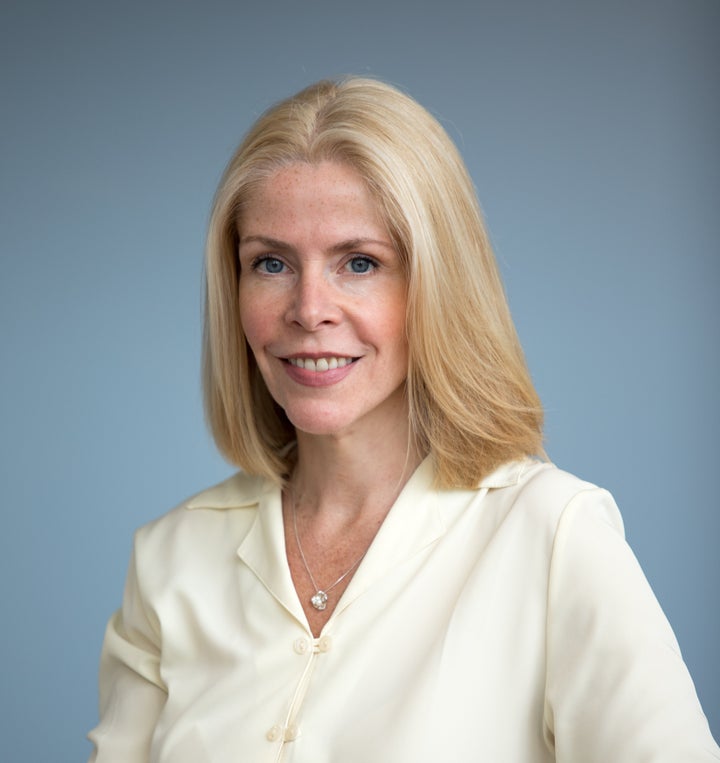 "If that proves to be the case that those admissions level off, then I think that the government will become more confident in the next week or so. Sadly, of course, it's likely the deaths will continue to be a substantial number each day because they lag behind."
The government has insisted its measures to tackle the Covid-19 pandemic are working, but warned the nationwide lockdown imposed on March 23 will not be eased this week.
He added that the government did not expect to make any changes following a review of social-distancing measures by the Scientific Advisory Group for Emergencies (Sage) later this week. The coronavirus-related hospital death toll has passed 12,000, with Raab facing questions over whether more lives could have been saved if the UK had acted faster.
Unemployment could increase by two million and UK GDP could fall by 35% in the second quarter of 2020 as a result of the coronavirus pandemic, the Office for Budget Responsibility (OBR) has said.
In its analysis published on Tuesday, the OBR said the lockdown imposed by Boris Johnson would likely "deliver large, but hopefully temporary, shock to the economy and public finances". Experts have warned against a "knee-jerk" reaction of ending the lockdown too early – but if Professor Bauld is right and the government does reopen primary schools, it will free up many furloughed individuals to return to their jobs because they are no longer having to home-school their children.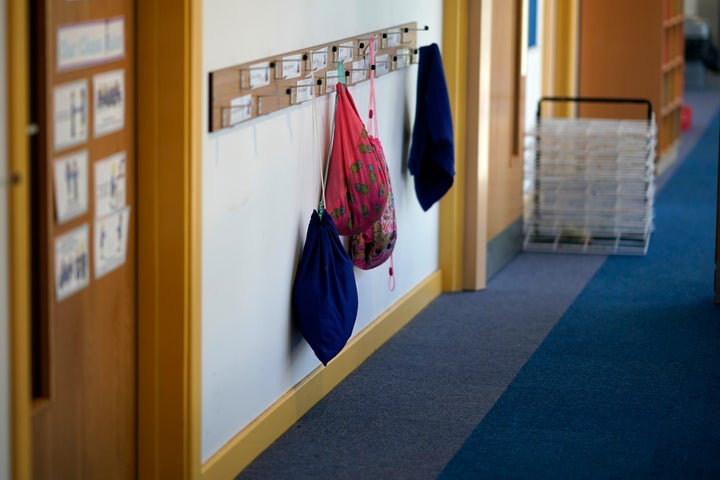 While avoiding the use of the word "recession", the Treasury admitted in response to the OBR report that Britain was heading for a "very significant hit" from the coronavirus crisis.
Professor Bauld believes the government will be emboldened to relax the lockdown once it is able to fulfil its promise to carry out 100,000 coronavirus tests a day, and is confident of its contact tracing methods.
At present, the UK has no real grip on how many people are currently infected and what proportion may already be immune to the disease.
The great hope is that an antibody test will soon prove reliable enough to be sold on the high street so that those people who have had the virus can resume normal life.
But so far none of these tests has been deemed reliable enough for widespread use.
Once the virus is circulating at a low level, experts also hope to return to contact tracing in the hope of controlling future outbreaks. Experts believe it will be at least 12 months before a vaccine is available to protect against Covid-19.
Professor Bauld, who served as the UK government's scientific adviser on tobacco control from 2006 to 2010, said: "From my understanding, there is a very strong desire by government to get the schools open. It's possible that they may do what Denmark has done, where they focus on primary education first, because – let's face it – for our older teenagers, their exams have been cancelled anyway. The decision has already been taken and it's not going to be reversed.
"Then the question is: do they have a phased return? For example, do they only allow half the class to go in and they teach for half a day? And then they rotate and the other half of the class go back in the afternoon? That seems to me possible.
"So, I think that in order to get more of the working age population, the parents, at a better level, even if they're still working from home, schools are going to be a priority."
The government may also decide to follow the lead of Austria, which has begun to allow some non-essential businesses to operate. Some companies whose workers who cannot work from home – such as in the manufacturing industry – have also been allowed to return to work.
The Alpine republic has fared relatively well so far, having reported 384 deaths in total – fewer than some larger European countries, including the UK, have been suffering each day. The daily increase in confirmed cases has fallen to low single digits in percentage terms and hospitalisations have stabilised.
Last week, the country's government outlined a step-by-step plan to reopen parts of the economy, starting with shops of up to 400 square metres (roughly twice the playing area of a singles tennis court) as well as all DIY and garden centres from Tuesday.
They are due to be followed by shopping centres, larger shops and hairdressers from May 1.
The picture is less optimistic in France, where president Emmanuel Macron has extended the country's lockdown until May 11. Macron's announcement on Monday came two days before the current confinement, which started on March 17, was due to end on April 15.
Spain, which on Sunday reported its lowest daily growth in infections for three weeks, allowed workers in some non-essential industries to return to factories and construction sites on Monday. In Italy, bookshops, stationery stores and shops selling baby clothes and supplies have been allowed to open nationwide, provided they can maintain the same social-distancing and sanitary measures required in supermarkets. The lockdown in Wuhan, China, where the outbreak began, was lifted after 76 days.
If non-essential businesses in the UK are likewise allowed to reopen, it could mean transport links also have to reopen or increase in frequency to allow workers to travel to their jobs.
While Professor Bauld believes a phased approach within the UK is likely say from mid-May, borders will largely remain closed. "International travel is not going to come back for quite some time," she predicts.
One thing she suspects will change will be the government's stance on face masks.
At present it is not compulsory to wear a mask, with chief scientific adviser Sir Patrick Vallance stating on Monday that the evidence is more persuasive for them stopping people passing the virus to others than it is for preventing the wearer from catching it.
But Prof Bauld has noticed research networks are beginning to change their stance on this matter, and forsees face masks becoming compulsory should the lockdown be eased, particularly on public transport.
How the lockdown can be relaxed in London – arguably the most cheek-by-jowl city in the nation – without causing another explosion in infections remains to be seen. The virus is still out there and simply letting people resume their normal lives all at once will likely lead to a second wave of coronavirus cases and the re-introduction of severe restrictions, particularly in such a populous city.
Professor Bauld said: "The difficulty there is two things. It would be easier to do this in Scotland or, for example, in Northern Ireland, where community transmission came later and has clearly been less of a problem – particularly Northern Ireland, where the numbers seem very low.
"But the problem is the economic impact of not allowing London to have some phased return of some important activities, because so much of it is concentrated there.
"From a public health perspective, yes, you probably just want to keep London shut down – but I can't see Whitehall-based government finding that very palatable."
Whatever route the government decides to take on the direction of the UK lockdown, it seems certain that many of the imposed social distancing restrictions will remain in place, something Prof Bauld is optimistic the majority of the nation will be able to continue observing.
She said: "The great thing from a behavioural science perspective is that most people have really quite easily adapted. They've changed their behaviour. We have now got different social norms when we walk down the street and we have different social norms in how we behave in retail outlets, when negotiating our way around supermarkets – we're accepting the queuing.
"There's no reason to remove that if people are complying with it. And if you're making decisions like half the class in the classroom and production lines with workers widely spaced apart, then we need to continue to do that and probably we need to continue to do that in public for quite some time – until we've got our testing and contact tracing system better set up. You're probably looking at a few months."
But as for reinstating social gatherings between friends and families, Prof Bauld is a little more wary. As she points out, if we continue to try to protect the groups we are shielding – such as people over the age of 70 and those with underlying health conditions – this might be a much more gradual process.
She said: "I don't have any strong evidence to say when that would be, but there might be some guidance on contact – for example, friends and family that aren't in the at risk groups and don't have symptoms."
Hence the aim will be to gradually relax the measures while keeping an eye on what happens with the spread of Covid-19 in the community.
However, this could also mean controls being lifted for short periods at a time, and being reinstated when needed to ensure the NHS can cope with the demand.